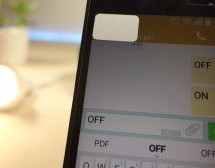 In this tutorial we're going to show you how you can control a 12V lamp via SMS using an Arduino UNO, a relay module, and the SIM900 GSM shield. Before proceeding with this tutorial we recommend the following resources: Guide for Relay Module with Arduino Guide to SIM900 GSM GPRS Shield with Arduino First, watch the video demonstration Project overview This project uses the SIM900 GSM shield to receive and ...
Read more

›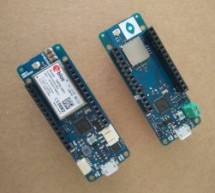 First unveiled over the weekend at World Maker Faire New York, Arduino has introduced a pair of new IoT boards with embedded LoRa and GSM capabilities. The Arduino MKR WAN 1300 and MKR GSM 1400 are designed to offer a practical and cost-effective solution for developers, makers and enterprises, enabling them to quickly add connectivity to their projects and ease the development of battery-powered IoT edge a ...
Read more

›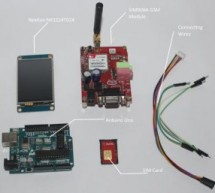 Avishek Hardin at Arduino Project Hub designed a lightweight mobile using a GSM module, an Arduino UNO, and a Nextion touch screen display. The lightweight mobile has the following features: Make calls Receive calls Send SMS Receive SMS Delete SMS In this project, he uses a GSM SIM900A module to establish the cellular communication. The GSM SIM900A is an all-in-one cellular module that lets you add voice, S ...
Read more

›
Presented here is an Arduino-based vehicle tracking system using global positioning system (GPS) and global system for mobile communication (GSM) modules. GSM modem with a SIM card used here uses the communication technique of a regular cellphone. The system can be installed or hidden in your vehicle at a suitable location. After installing this circuit, you can easily track your stolen vehicle using a mobi ...
Read more

›
One of the essential elements of building IoT project is the ability to connect devices. Wi-Fi and Bluetooth are good low cost choices, but they work only at close ranges, or in hotspot areas. When the device needs to be at a remote location GSM is a good and easy to setup option. In this Instructable, I will show you how easy it is to send and receive SMS messages over GSM with Arduino. In the following In ...
Read more

›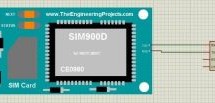 Hello friends, hope you all are fine and having fun with your lives. Today, I am going to share a new exciting post on Send SMS with SIM900D in Proteus ISIS. In my previous post, I have shared the new GSM Library for Proteus, which is the first ever designed library for Proteus, and I am quite excited while sharing its features. So, today, we will use this GSM Lirbary for Proteus and we are gonna send sms w ...
Read more

›
Generally, "jammers" — which are also commonly called signal blockers, GPS jammers, cell phone jammers, wifi jammers, etc. are radio frequency transmitters that are designed to block, jam, or otherwise interfere with radio communications. A jammer can block radio communications on devices that operates on a given radio frequencies within its range (i.e., within a certain distance of the jammer) by emitting ...
Read more

›
In this article, we are going to see how to interface GSM Module to Arduino. There are different kinds of GSM modules available in market. We are using the most popular module based on Simcom SIM900 and Arduino Uno for this tutorial. Interfacing a GSM module to Arduino is pretty simple. You only need to make 3 connections between the gsm module and arduino. So lets get to business! A GSM Module is basically ...
Read more

›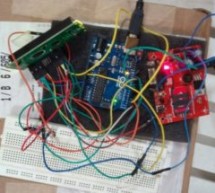 Everyone would have known the use of notice board around our daily life. Even it plays a vital role in public places like bus stops, railway station and hospitals. But with a great shift in technology we could revolutionize this kind of notice board by taking it wireless. So that's what this Wireless notice board Arduino project is all about.   EXISTING SYSTEM: In the present scenario to display any message ...
Read more

›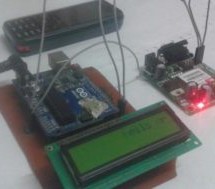 Wireless notice board is very selective term for this project, as it has a very wide scope rather than just being a simple notice board. First we should understand the purpose of this project, in this system we can display a message or notice to some display device like LCD, and this message can be easily set or changed from anywhere in the world, just by using the SMS facility of your mobile handset. Whate ...
Read more

›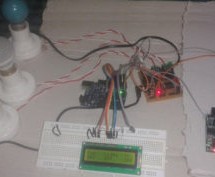 Mobile phone is a revolutionary invention of the century. It was primarily designed for making and receiving calls & text messages, but it has become the whole world after the Smart phone comes into the picture. In this project we are building a home automation system, where one can control the home appliances, using the simple GSM based phone, just by sending SMS through his phone. In this project, no ...
Read more

›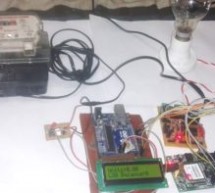 Prepaid Electricity Energy Meter is a good concept in which you can recharge its balance, like we do in our mobile phones. In this project we are building a automated system by using Arduino and GSM module. You can recharge the electricity balance through this system, just by sending a SMS. It can also disconnect the home power supply connection, if there is low or zero balance in the system. And this syste ...
Read more

›