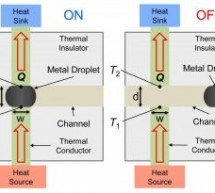 A switch is a fundamental part of most electrical and mechanical devices; mechanical switches can be used to select gears in a car's transmission or used to unlock a door; electrical switches can turn the lights in a room on and off;  semiconductor uses to route logic signals within a circuit or control bigger devices. But what about heat flows? Can we possibly control the route of heat in a device? A Therm ...
Read more

›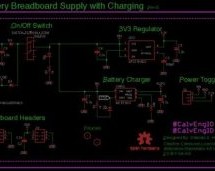 Orlando Hoilett from Calvary Engineering LLC designed a  versatile Li-Po battery breadboard power supply and wrote an Instructables on it. This power supply outputs 3.3V to the breadboard and takes input from a single-cell LiPo battery. The breadboard power supply also has the ability to charge the battery without needing to separate it from the circuit board. More importantly, this project is licensed unde ...
Read more

›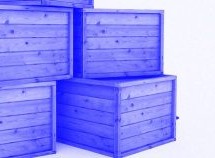 If you've recently found yourself spending too much time looking at memes on your phone, or you've noticed you are becoming unnervingly familiar with Netflix's back catalogue of obscure conspiracy theory documentaries, it might be time to find a new hobby. Preferably one that's not going to rot your brain. And if you happen to have an interest in science and technology, you probably won't find a cooler hobb ...
Read more

›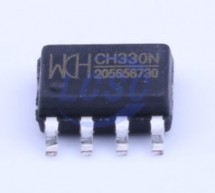 Recently the hobbyist market has seen the appearance of the Air602 low-cost ARM WiFi module. This module might be a potential competitor of ESP8266, another low-cost powerful WiFi module, that took the electronics hobbyists by storm long ago and is still extremely popular. But what's more interesting about the Air602 module is the usage of a completely new USB to Serial Chip – WCH CH330N. This chip has feat ...
Read more

›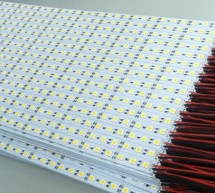 Introduction: The use of LED based electronics has significantly increased in the past few years. They have proven to be more efficient and nearly 5 times cheaper than normal incandescent units. But with their use came one downside: heat. Some devices tend to use a number of LEDs that remain on for a long period of time and so can overheat. The LEDs are usually mounted on PCBs and can therefore cause signif ...
Read more

›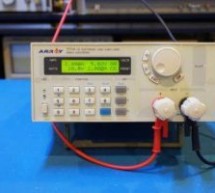 I have made many electronic loads in the past. For instance this simple harddrive cooler housed small dummy load, this more sophisticated constant current/constant programmable load and this heavy-duty electronic load that is capable of sinking over 1kW under peak load. In this blog post though, I am going to take a look inside an Array 3711A DC electronic load I recently purchased on eBay. You can find a v ...
Read more

›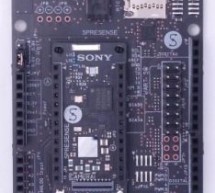 Distrelec Ltd, leading European distributor of electronics, automation and measurement technology has added the new Spresense range by Sony, manufacturer of consumer and professional electronics, to the webshop. The Spresense is a compact development board based on Sony's power-efficient multicore microcontroller CXD5602. Featuring an integrated GPS, high-res audio output and multi mic inputs, the board is ...
Read more

›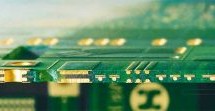 If you have high-powered LEDS, or a power supply, or are trying to control larger motors, you have to get a lot of heat out of your circuit boards. The classic way to dissipate heat is to bolt your power transistor to an aluminum heat sink. That is a slow, messy, and expensive proposition, especially if you need thermal grease between the transistor and heat sink (Figure 1). Another problem with bolted-up h ...
Read more

›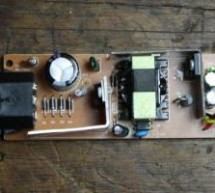 Introduction Power supplies are everywhere these days. With the advent of switching power supplies, the cost of high-current supplies has radically dropped. Maybe you've noticed how the large, heavy, wall-wart style adapters are no longer lurking around your baseboards, falling out of their sockets? Or occupying several of your valuable power-strip positions? But not all power supplies are created equal. Wh ...
Read more

›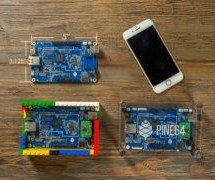 Update 12/14/15 (We're putting it here so it's easier to read) : To help minimize the flooding of our inbox so we can get everyone back to all the questions and concerns... please read our FAQs at the bottom of the page. Most commonly asked is buying more than 1 board and save on shipping. Please just pledge 1 and you can add additional boards after the campaign i over, along with any upgrades accessories y ...
Read more

›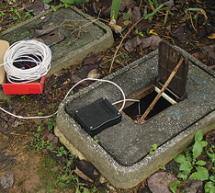 California, where I once lived, is in the midst of a severe drought. Thankfully, I now reside in North Carolina, a much wetter state. But even here there have been years when water was in short supply and people were asked to conserve. Most folks are happy to comply with such requests. But that's not easy to do when information about your usage comes only once a month on your water bill. You could, of cours ...
Read more

›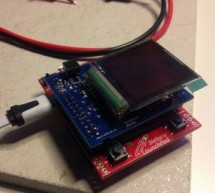 I have an issue with smart-watches. Watches in general fall into one of two categories: a tool to tell the time, or a fashion statement. Increasingly, I believe the latter category is larger than the first. With the advent of the iWatch, Pebble and the like, fashion and making a statement has moved into technology. It's not quite a new thing but nevertheless, it's something I'm not too fond of. My solution? ...
Read more

›