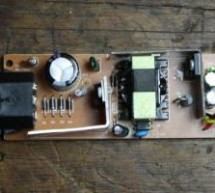 Introduction Power supplies are everywhere these days. With the advent of switching power supplies, the cost of high-current supplies has radically dropped. Maybe you've noticed how the large, heavy, wall-wart style adapters are no longer lurking around your baseboards, falling out of their sockets? Or occupying several of your valuable power-strip positions? But not all power supplies are created equal. Wh ...
Read more

›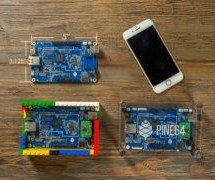 Update 12/14/15 (We're putting it here so it's easier to read) : To help minimize the flooding of our inbox so we can get everyone back to all the questions and concerns... please read our FAQs at the bottom of the page. Most commonly asked is buying more than 1 board and save on shipping. Please just pledge 1 and you can add additional boards after the campaign i over, along with any upgrades accessories y ...
Read more

›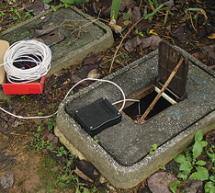 California, where I once lived, is in the midst of a severe drought. Thankfully, I now reside in North Carolina, a much wetter state. But even here there have been years when water was in short supply and people were asked to conserve. Most folks are happy to comply with such requests. But that's not easy to do when information about your usage comes only once a month on your water bill. You could, of cours ...
Read more

›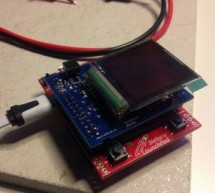 I have an issue with smart-watches. Watches in general fall into one of two categories: a tool to tell the time, or a fashion statement. Increasingly, I believe the latter category is larger than the first. With the advent of the iWatch, Pebble and the like, fashion and making a statement has moved into technology. It's not quite a new thing but nevertheless, it's something I'm not too fond of. My solution? ...
Read more

›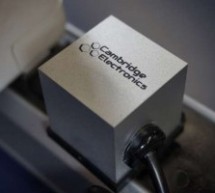 In 2013, the Department of Energy (DOE) dedicated approximately half of a $140 million research institute for power electronics to GaN research, citing its potential to reduce worldwide energy consumption. Now MIT spinout Cambridge Electronics Inc. (CEI) has announced a line of GaN transistors and power electronic circuits that promise to cut energy usage in data centers, electric cars, and consumer devices ...
Read more

›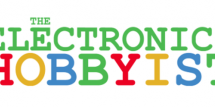 BELMONT, Calif.--(BUSINESS WIRE)--A comprehensive study of electronics hobbyists released today found that over 68% of hobbyists believe electronics as a hobby is essential to fueling the American economy. Over 1700 electronics hobbyists participated in the study, the Great American Electronics Hobbyist Census, conducted by electronic component distributor, Jameco Electronics. In 2014, electronic component ...
Read more

›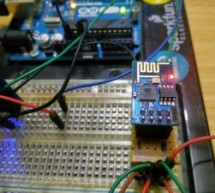 ESP8266 + DS18B20 Temperature sensor sends data to Thingspeak.com Its been a while i was searching for a cheap wifi module and with the help of smart-prototyping.com, i was able to get a module almost less than USD 5. To connect the module to breadboard for prototyping, i made a small jig to interconnect with the board easily. So i can wire up the device and interface anything to GPIO's. Be careful with the ...
Read more

›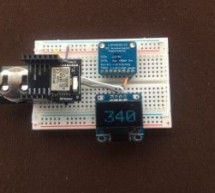 The RFduino compass is a fully functional stand-alone compass which also transmits the current heading via Bluetooth low energy technology to phones, tablets, personal computers or any other equipped device. The RFduino compass is known as a Bluetooth Smart device. While other combinations of materials may be used, the ones used for this project and shown here are: RFD22102 RFduino DIP BLE & ARM CPU RFD ...
Read more

›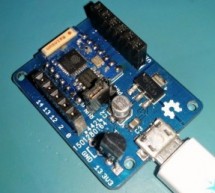 This is a small dev board I designed to make experimenting with and deploying the ESP8266 ESP-03 modules a bit easier. As well as breaking out all the pins to 2.54mm headers it has a position to fit either a DS18B20 temperature sensor or a DHT22 temperature/humidity sensor plus the required pull up resistor. It can be powered from 3.3V or 5V+* if the regulator is fitted and there is a footprint for a micro ...
Read more

›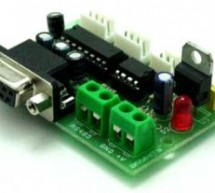 C020 This project is a RS232 to RS485 interface module Description This project provides a simple and easy solution to connect your computer to a RS485 Network in either Receiver or Transmitter mode. This circuit has been designed around popular MAX232 and MAX485 interface IC. An Onboard 9 pin female "D" connects this PCB to the Serial Port cable (not supplied with the Kit). Connector J1 and J2 provide the ...
Read more

›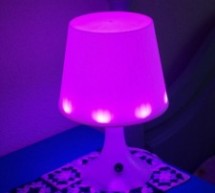 This project starts a few weeks ago. My six years old daughter usually sleeps with a light on in her bedroom. Talking with her, we decide to hack her LAMPAN Ikea lamp to make some improvements, including a manual RGB controller to set the light colour, a timeout to turn off the light after 30 minutes without changes and a bluetooth connection to control the lamp with a smartphone or tablet. So, if you conti ...
Read more

›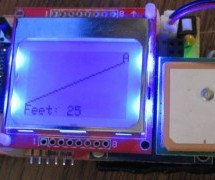 Have you come out of a store and said to yourself, where did I park my car? Well, I have. Now, there are a lot of smartphone applications that can help you locate your car but smartphones are expensive. So this Lazy Old Geek (L.O.G.) decided to make my own. HowItWorks: When you park your car, you press the button, car tracker calculates the car location GPS coordinates and stores them in EEPROM so the car t ...
Read more

›