Flexible circuit boards offer numerous advantages. However, the mechanical fixation of these circuit boards is highly complex. HARTING has developed a new solution based on 3D-MID technology that is capable of replacing flexible circuit boards. Thanks to component carriers, cost savings of up to two-thirds can be achieved.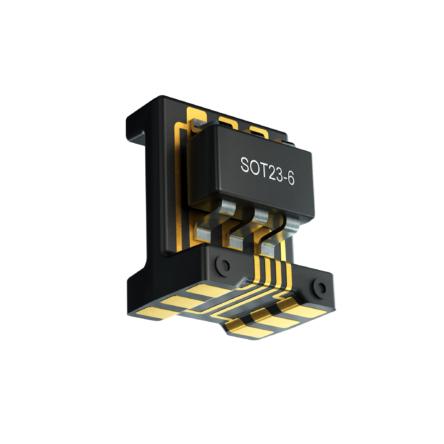 At the MID process, on the injection molded part a customized layout is applied. At the electronic assembly, the components are mounted on the desired surface.
Flexible printed circuit boards made of thin polyimide films have established themselves in many product areas thanks to their application flexibility. Populating and assembling them, however, is decidedly more complex. This is where a newly developed component carrier from HARTING enters the picture.
A standardized component carrier for electronic components
By harnessing this all new HARTING development, electronic components can be fitted directly onto the component carrier, thereby replacing flexible circuit boards. The component carrier serves as a connecting element between the printed circuit board (PCB) and electronic components such as LEDs, ICs, photodiodes and sensors.
Electronic components are mounted directly on the new component carrier in automated processes. The frequently complex processes involved in processing flexible circuit boards is dispensed with, thereby reducing costs by up to two-thirds.
The populated component carriers are delivered in tape & reel. In their standard design, the carriers can be processed in automatic assembly systems, just like other SMD electronic components. Two different sizes are currently available and can accommodate electronic components of standard size SOIC-8 and smaller. Moreover, HARTING can also produce the carriers in customer-specific sizes.
Read more: HARTING EUROPE, COMPONENT CARRIER NOW REPLACING FLEXIBLE PCBS