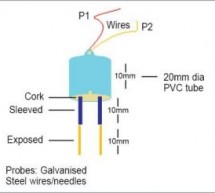 A digital soil moisture meter is used for indicating the water content of a given soil sample. [caption id="attachment_31551" align="alignright" width="300"] Soil moisture sensor head[/caption] As crop production requires water at different stages and in different amounts, it is important to measure soil moisture from time to time to know its status. The digital soil moisture meter circuit presented ...
Read more

›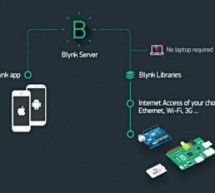 Presented here is a IoT enabled air pollution meter to monitor air quality on your smartphone using Blynk application and Arduino board. Blynk is an Internet of Things (IoT) platform to control Arduino, Raspberry Pi and the like over the Internet. In this project Blynk provides a digital dashboard on your smartphone that displays real-time air quality readings for the immediate surroundings. Blynk is not me ...
Read more

›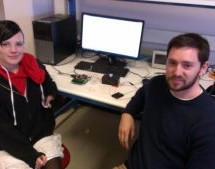 The purpose of this project was to design a functioning digital meter to measure voltage, current, and resistance to a known accuracy. The project involved the integration of hardware and software to take an input measurement signal from a pair of high and low leads that was then displayed on an LCD per the rotary selection switch (similar to the operation of most commercial digital multimeters). Dig ...
Read more

›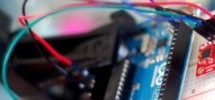 A while back we wrote an article on sensing orientation with the adxl335 accelerometer. In that article I mentioned all the drawbacks of trying to do this with just an accelerometer, and said that if you needed something stable, what you really needed was an IMU. Well… We are back with an article covering just that, the Digital IMU 6DOF (6 degrees of freedom) breakout board from sparkfun. An IMU (Inertial M ...
Read more

›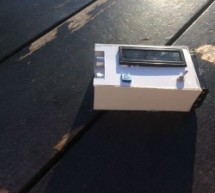 Hey Everyone Today I hope to teach you all about ultrasonic sensors and hopefully by the end you'll have a nice little digital tape measure of your own to use as you please. Enjoy This is my second version of this project so if you can get it as small or just don't feel like dealing with the Arduino Pro mini feel free to change it in any way you want. To start off we will need: An Arduino (Im using the Pro ...
Read more

›
This post describes Mesa-Video, a low cost, low power, small size and fully Open Source Hardware and Software solution for providing 800×600 digital video for Arduino ( and other ) microcontrollers.  Mesa-Video makes it quick and easy to display text and 24bit color graphics from any MCU using a single UART serial port pin. Applications for Mesa-Video are embedded projects requiring video output and embedde ...
Read more

›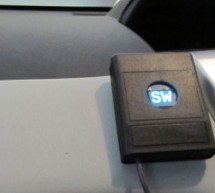 I'm astounded that some cars don't have a digital compass always visible. You either have to launch the navigation app each time which may even disappear when you adjust the radio. In this project, you'll create a digital compass that can be powered by by the cigarette lighter or another source (batteries make it handheld). You could buy one, but where's the fun in that? You'll use an awesome OLED screen (w ...
Read more

›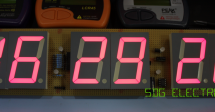 I recently found six 2.3″ red 7 segment displays in my collection which I purchased from Rapid Electronics when they were clearing out non-RoHS stock. Since I have no clock at my work bench I decided to construct one from some prototyping pad board, a Microchip PIC18F26K20 microcontroller and a Dallas DS32KHZ temperature compensated 32.768kHz crystal. The displays I used are SA23-12SRWA, which don't appear ...
Read more

›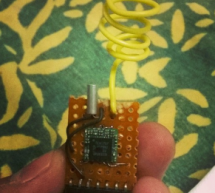 One fine day while i was rummaging through the part bin, I found an old project that probably was never completed ! FM Radio ! I tried to make one when i was in 7th grade, waiting at the counter of a dingy electronics repair shop for anyone to pay attention to the parts list gathered over the internet ( Dial up days ! ). At that time, i just jotted down all i could from the internet and went straight to the ...
Read more

›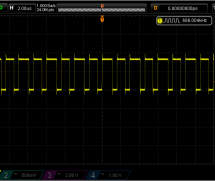 Today I'm going to present some of more advanced capabilities of ADC built in ATSAM3X8E – the heart of Arduino Due. I like the Arduino platform. It makes using complex microcontrollers much simpler and faster. Lets take for example the analog-to-digital converter. To configure it even on Atmega328 (Arduino Uno/Duemilanove) you must understand and set correct values in 4 registers. And it can be much more in ...
Read more

›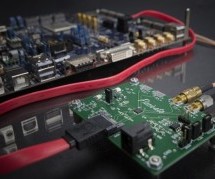 For the first time in history, a prototype radio has been created that is claimed to be completely digital, generating high-frequency radio waves purely through the use of integrated circuits and a set of patented algorithms without using conventional analog radio circuits in any way whatsoever. This breakthrough technology promises to vastly improve the wireless communications capabilities of everything fr ...
Read more

›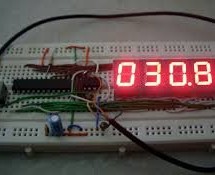 Digital thermometer using arduino and LM35. This article is about a simple three digit digital thermometer using arduino. Range of this thermometer is from 0°C to 99.9°C. There is also a provision for displaying the temperature in °F scale. Three terminal analog temperature sensor LM35 is used as the sensor here. LM35 can measure temperatures between -55°C to +155°C. The supply voltage range is from 4V to 3 ...
Read more

›