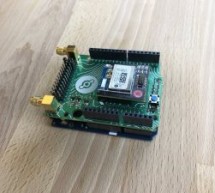 About this project Helium exists to help developers build low power, secure, connected devices. In this project, we'll walk through using the Helium Atom Prototyping module with an Arduino Zero and Adafruit Ultimate GPS Breakout to seamless send data to Azure IoT Hub and then on to a Power BI report to visualize the data. You can learn more about Helium's low power, secure, long range wireless products and ...
Read more

›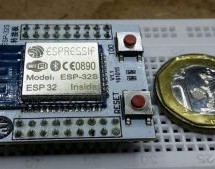 Christmas 2015 yours truly was one of the lucky few in the world to receive the ESP32 for experimenting. The board was not assembled, and it was quite intimidating to assemble the board with just a fine tip solder. The experiment is documented at this URL: https://www.instructables.com/id/Beginners-ESP32-Gu... This afternoon, yours truly came across the Arduino Core for ESP32 on github URL here: https://git ...
Read more

›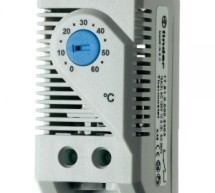 Thermal comfort is, when a temperature in a house is 21-24 °C and a relative humidity is .... No, sorry, your device can withstand much more. At least 0 to 60°C or much more. If you have a device, where you need to guide the temperature, then DIN-rail thermostats are the simplest usable solution. Series 7T from company Finder offers a possibility to use such thermostats to control heating, cooling (fans) or ...
Read more

›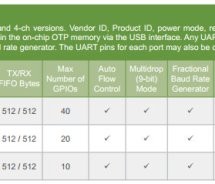 Exar has announced a new family of USB to serial bridge devices for industrial applications. The XR21B142x family interfaces with RS-232 or RS-485 serial networks. The XR21B1420, XRB21B1422, and XRB21B1424 provide 1, 2, and 4 UART channels respectively. The XRB21B1421 provides a single channel UART and uses the native operating system HID (Human Interface Device) driver. The XR21B142x devices are fully comp ...
Read more

›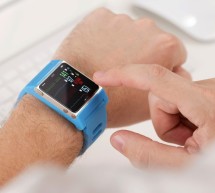 Wearable technologies that incorporate physiological sensors are appearing on the market in so-called smart watches. Next generation monitoring devices will be worn on the body to monitor conditions such as blood glucose levels in near-real time and allow them to collect considerably more data over the course of a day. Initial examples of this novel approach such as wristbands that are capable of measuring ...
Read more

›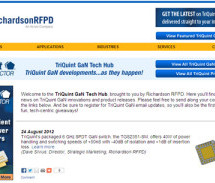 Description The TriQuint T1G6001528-Q3 is a 18 W (P3dB) discrete GaN on SiC HEMT which operates from DC to 6 GHz and typically provides greater than 10 dB gain at 6 GHz. The device is constructed with TriQuint's proven 0.25 um process, which features advanced field plate techniques to optimize power and efficiency at high drain bias operating conditions. This optimization can potentially lower system costs ...
Read more

›