If you've always wondered what makes your favorite devices tick, then it may be worth getting down and dirty with electronics. The idea of tinkering with circuits and wires is understandably intimidating for beginners, but there are many resources out there that teach you the basics of electricity and physical computing under the guise of fun, hands-on projects.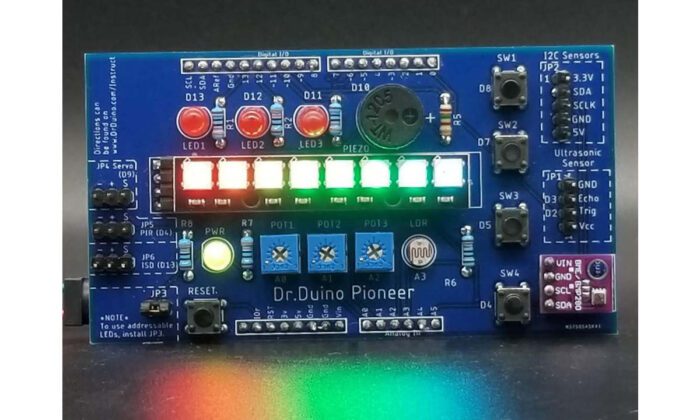 The 2022 Complete Arduino Pioneer Starter Kit and Course Bundle happens to be packed with beginner-friendly projects, along with a course that fills you in on the fundamentals of programming and hardware. During our Deals Day event, you can get this bundle on sale for $89.99 from today until July 14th.
The Arduino Uno starter kit is specifically designed for those new to the world of electronics and the Arduino ecosystem. It comes with a mini motherboard that you can program and customize to create all sorts of exciting projects, including a Collision Warning System that determines how close or far you are from hitting an object, a Color Gauge that indicates how much time is left or how full something is, and a You're The Tone Man, an electronic musical keyboard that can play up to 88 different musical notes.
As a bonus, you'll also be receiving a boot camp course and an e-book that fills you in on everything Arduino. You'll explore what it can and cannot do, how it actually works, and all the other projects you can build with it. You'll also get an introduction to programming, complete with concrete examples of coding and the most commonly used commands in projects, so you can gain a more in-depth understanding of how electronic devices work.
Source: Learn More about Electronics with This Arduino Kit on Sale