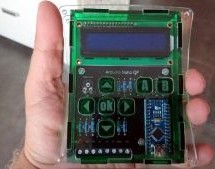 There's nothing quite as annoying as duplicated effort. Having to jump through the same hoops over and over again is a perfect way to burn yourself out, and might even keep you from tackling the project that's been floating around in the back of your mind. [Alain Mauer] found that he'd build enough Arduino gadgets that were similar enough he could save himself some time by creating a standardized piece of h ...
Read more

›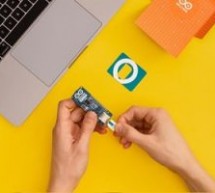 Arduino has launched a SIM-only service exclusively for IoT (internet of things) devices based on the Arduino platform to give developers and manufacturers cellular access to the Arduino IoT Cloud platform. The cellular service, provided by Arm Pelion Connectivity Management, means a single physical Arduino SIM can be used in more than 100 countries worldwide with one simple data plan. The Arduino SIM data ...
Read more

›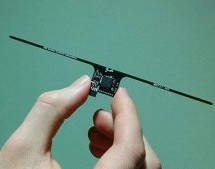 A new research initiative between the University of Washington's Sensor Lab and the Technical University of Delft in the Netherlands has created a microprocessor that can power itself through stray radio waves and receive programmable updates in the same fashion. While the RISC-derived 16-bit microcontroller CPU is very weak compared to modern standards, it's much more powerful than any other device that's ...
Read more

›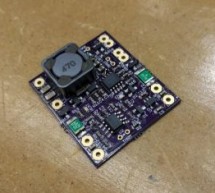 Description Solar power is not trivial, especially if it needs to be reliable and have a long lifetime for outdoor deployment such as IoT sensor nodes. This project is an effort to create a complete, easy to use solar power system that provides the following features: - LiFePO4 battery for high charge cycle count, high temperature performance and 3.2V output voltage (compatible with most chips used in IoT). ...
Read more

›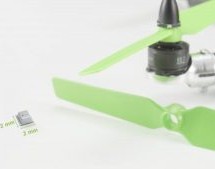 Superior altitude tracking for consumer devices Flexible and ideally suited for a wide range of altitude tracking applications Improved accuracy and smaller footprint than its previous generation Reduced power consumption and attractive price-performance ratio Market leader in barometric pressure sensors: more than 1 billion shipped Bosch Sensortec launches the BMP380, the company's smallest and best perfor ...
Read more

›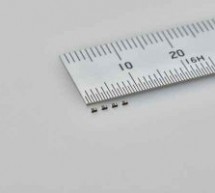 The expansion of the line-up of the metal multilayer chip power inductor MCOIL MC series, from TAIYO YUDEN, which uses a metallic magnetic material, as well as the commercialisation of the tiny metal power inductor MCEE1005 (1.0×0.5×0.55mm, maximum height), has been announced. This power inductor is used as a power choke coil in power supply circuits for wearable devices, smartphones, and IoT devices. By so ...
Read more

›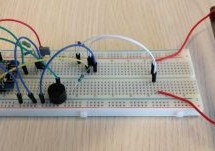 Geiger counters are devices used to detect radioactive emissions, most commonly beta particles and gamma rays. The counter consists of a tube filled with an inert gas that becomes conductive of electricity when it is impacted by a high-energy particle. The Geiger–Müller tube or G–M tube is the sensing element of the Geiger counter instrument used for the detection of ionizing radiation. Biemster wanted to i ...
Read more

›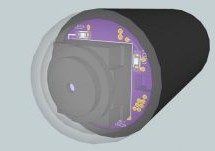 Description Tiny, pill-sized cameras are frequently used in the medical field to visualize the gastrointestinal tract, particularly areas not readily accessible by bulkier devices. Increasingly, consideration is given to using these devices in patients who cannot tolerate, or are otherwise unwilling to undergo, a conventional colonoscopy. The possibility of displacing or augmenting these methods with tiny, ...
Read more

›
I will show you how to send emails from any ESP8266 wifi module using Gmail server. This instructable relies on Arduino core for ESP8266 WiFi chip, which makes a self-contained microcontroller from it (no need of AT commands and master devices). You can connect sensors and get notified by email about changes. Before we begin Required hardware: Any ESP8266 (I'm using ESP8266-07 ebay link). In my case USB UAR ...
Read more

›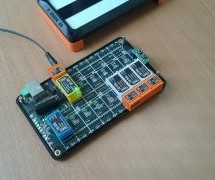 Сollect environmental data with Tibbo Project System devices, process it with Azure Stream Analytics and visualize using Power BI. Story Step 0: Configure and Assemble the TPS Open LTPS Web Interface by simply entering its IP address in your browser, select the "Tibbits Layout" tab, and push the "Launch TPS Configurator..." button. Setup Tibbits Layout as shown on the screenshot below and click File/Save No ...
Read more

›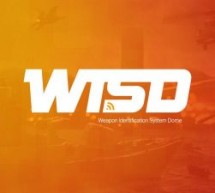 A new way to save lives by neutralizing the attacker before he can act. Story Our Vision of the Product Our vision for WISdome is a network of weapon owners, providing extended functionality for weapon maintenance and security through IoT. The product will mount weapons and connect to nearby Wi-Fi hotspots, sending information to our cloud. We plan to add many unique modes for the weapon owners. Modes that ...
Read more

›
The Arduino Uno WiFI Rev2, available now from RS Components, comes with a brand new 8-bit microprocessor from Microchip, and an onboard IMU. The WiFi connection is made secure with the new ECC608 crypto chip accelerator. The kit has 14 digital input/output pins (of which six can be used as PWM outputs), six analog inputs, a 16MHz ceramic resonator, a power jack, an ICSP header, a USB connection and a reset ...
Read more

›