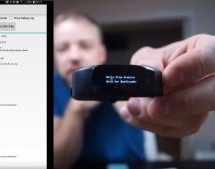 Over the last several months, [Aaron Christophel] has been working on creating a custom firmware for cheap fitness trackers. His current target is the "D6 Tracker" from a company called MPOW, which can be had for as little as $7 USD. The ultimate goal is to make it so anyone will be able to write their own custom firmware for this gadget using the Arduino IDE, and with the release of his new Android ap ...
Read more

›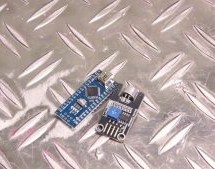 Hi! In this build we'll make a good looking light that dances to all sounds and music, using simple components and some basic Arduino programming. It makes an awesome effect while standing on the desk when gaming, playing music, and anything else that makes sound really. Let's get going! (Click here to download schematic) STEP 1: MAIN SUPPLIES First things first: what kind of supplies do we need and what do ...
Read more

›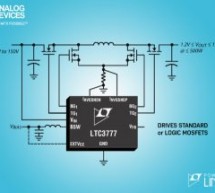 Synchronous four-switch buck-boost controller suits transport and medical use A 150V high efficiency four-switch synchronous buck-boost DC/DC controller, the LTC3777, by Analog Devices operates from input voltages above, below or equal to the regulated output voltage and had an efficiency of up to 99 per cent. The Power by Linear DC/DC controller has an input voltage of 4.5 to 150V and operates from a high ...
Read more

›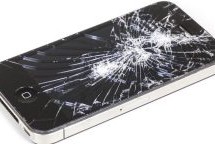 Most of smartphones parts are made of silicons and other compounds, which are expensive and easily-breakable. This problem is making all of smart devices manufacturers looking for stronger and cheaper solutions. By combining a set of materials, a group of researchers have successfully discovered a new material which could finally finish the disaster of cracked smartphone and tablet screens. The research gro ...
Read more

›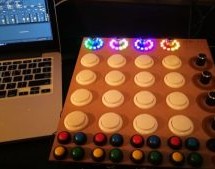 When [Mr. Sobolak] started his DIY Midi Fighter he already had experience with the MIDI protocol, and because it is only natural once you have mastered something to expand on the success and build something more impressive, more useful, and more button-y. He is far from rare in this regard. More buttons mean more than extra mounting holes, for example an Arduino's I/O will fill up quickly as potentiometers ...
Read more

›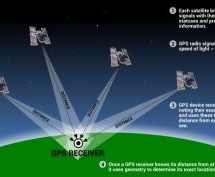 In IoT and digital age, location-based services applications are widespread: starting from Google maps to anti-loss devices and not ending with location-based marketing. The most common technologies used for user location identification are: GPS, WiFi and Beacons (a custom BLE profile). Location-based (geofencing) marketing is a new way to enhance the personal experience while shopping. For example if you w ...
Read more

›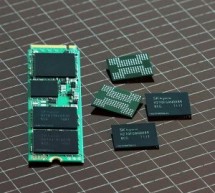 SK Hynix Incorporated introduced the world's first 72-Layer 256Gb (Gigabit) 3D (Three-Dimensional) NAND Flash based on its TLC (Triple-Level Cell) arrays and own technologies. This company also launched 6-Layer 128Gb 3D NAND chips in April 2016 and has been mass producing 48-Layer 256Gb 3D NAND chips since November 2016. Within 5 months the researchers in SK Hynix developed the new technology of producing 7 ...
Read more

›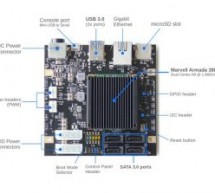 Helios your Own Private Cloud Helios4 is a Network Attached Storage or NAS - a smart box with up to 4 hard drives designed to store Family Photos, Music playlists, and Movie collections by connecting to your Home network. Program movie download & Get Fast access to Videos, Pictures & Music from any device. Share your photos & files and let friends and family access them anywhere, anytime... Prot ...
Read more

›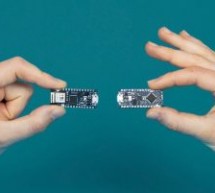 Arduino's Nano line will soon welcome four new products. They're all small boards like the classic one, making Nano a family of small boards meant for compact projects. All the new boards boast low energy consumption and processors more powerful than what the classic has. Even better, they're all pretty affordable: the most basic entry called Nano Every, which you can use for "everyday" projects and can rep ...
Read more

›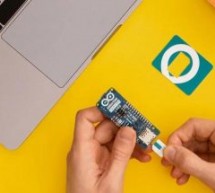 After initially launching throughout the United States, the Arduino team has today announced that availability of the new Arduino SIM has now rolled out worldwide to Asia, Australia/NZ, Middle East and Africa, and the Americas (excluding Brazil). The new Arduino SIM has been created to provide developers, makers and hobbyists with the simplest path to cellular Internet of Things device development offering ...
Read more

›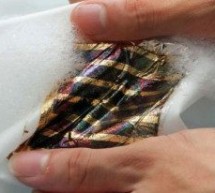 Scientists of Japanese research institute RIKEN and the University of Tokyo have successfully developed a product that allows solar cells to continue to provide solar power after being washed, stretched and compressed. Takao Someya of Riken Center for Emergent Matter Science, a designated national R&D Institute in Japan, led the research team. The research results were published in the journal Nature En ...
Read more

›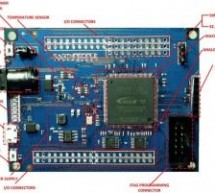 SWEETENING THE DEAL With a few days left in our campaign, we will sweeten the MaxProLogic deal. We will now offer our newly developed BLE Board. This board includes the Texas Instruments CC2640 chip along with a 2.4GHz antenna and matching network. This board plugs directly into MaxProLogic. It communicates with the FPGA over a UART serial link. The CC2640 runs proprietary firmware along with the radio cont ...
Read more

›