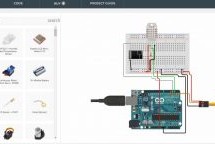 Arduino is an open source hardware and software company that creates Single Board Controllers (SBC) and Microcontroller kits, and these kits come in a Do-It-Yourself (DIY) form. Arduino can be used by almost anyone because it is inexpensive and also easy for professionals and even amateurs to use. Despite the fact that Arduino kits come in a pre-assembled manner, one can get stuck trying to think of ideas f ...
Read more

›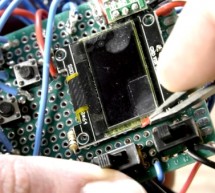 [Michael Pick] calls himself the casual engineer, though we don't know whether he is referring to his work clothes or his laid back attitude. However, he does like to show quick and easy projects. His latest? A little portable Tetris game for $9 worth of parts. There is an Arduino Pro Mini and a tiny display along with a few switches and things on a prototyping PC board. [Michael] claims it is a one day bui ...
Read more

›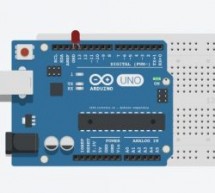 Want to make your arduino circuits online? want to test components with your code before buying? Then this is the right instructable for you. Lets start! Step 1: Open and Sign Up for 123D Circuits 1) Log on to 123D circuits and then make your account. 2) Click on new and make a new design. 3) Explore all the components and everything in it. Step 2: Explore the Components Explore all the components like resi ...
Read more

›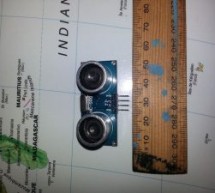 The HC-SR04 Ultrasonic range sensing module is great for sensing distances that can be used as an input for your Arduino projects, but using multiple (more than two) can quickly cost you a lot of pins. This basic Instructable gives you the code and basic instructions to use the 74HC595 8 bit series to parallel shift register so you can connect up to 8 HC-SR04 modules (16 IO pins) while using only 4 Arduino ...
Read more

›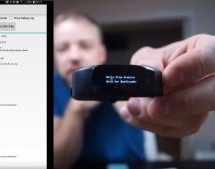 Over the last several months, [Aaron Christophel] has been working on creating a custom firmware for cheap fitness trackers. His current target is the "D6 Tracker" from a company called MPOW, which can be had for as little as $7 USD. The ultimate goal is to make it so anyone will be able to write their own custom firmware for this gadget using the Arduino IDE, and with the release of his new Android ap ...
Read more

›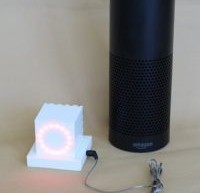 Alexa controlled timers at a glimpse. A really fancy egg-timer with added temperature control. Story Idea Both of us like to tinker with electronics and the latest hard- and software. While most projects never get out of "early-Alpha", we wanted to create something with a prototype look&feel for quite a while now. Participating in The Alexa and Arduino Smart Home Challenge finally made us consider creat ...
Read more

›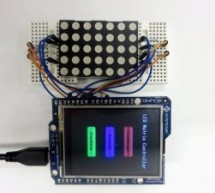 In this project, we will use the digital pins and screen of the 4Duino to create a 5×7 LED matrix controller with a user graphical interface. An LED matrix is essentially many LEDs packaged in a dot grid format in order to produce pictures or large text. They're commonly used for signage purposes in the public space. The LED matrix utilised in this project is made by multiplexing 35 LEDs together such that ...
Read more

›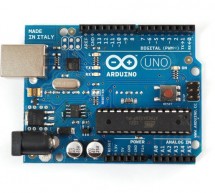 Introduction An excerpt from OmniGlot.com about the origin of Morse Code: Morse Code was invented by Samuel F. B. Morse (1791-1872), a painter and founder of the National Academy of Design. He conceived the basic idea of an electromagnetic telegraph in 1832, and produced the first working telegraph set in 1836. This made transmission possible over any distance. The first Morse Code message, "What hath God w ...
Read more

›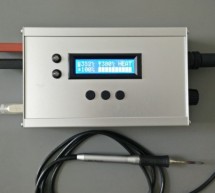 Features: low offset op amp for soldering tip temperature measurement with type c thermocouple cold junction compensation using the PTC (KTY82-210) included in the WMRP soldering pencil input voltage measurement (for use with 3 cell lipo battery) soldering pencil current measurement recognizing if the soldering pencil rests in the stand (--> standby) 3 buttons for save and recall temperature values rotar ...
Read more

›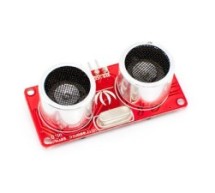 The Ping))) is an ultrasonic range finder from Parallax. It detects the distance of the closest object in front of the sensor (from 2 cm up to 3m). It works by sending out a burst of ultrasound and listening for the echo when it bounces off of an object. The Arduino board sends a short pulse to trigger the detection, then listens for a pulse on the same pin using the pulseIn() function. The duration of this ...
Read more

›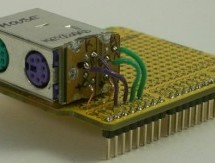 This example illustrates the use of the Mouse and keyboard libraries together. Five momentary switches act as directional buttons for your cursor. When a button is pressed, the cursor on your screen will move, and a keypress will be sent to the computer. Once you have the Leonardo programmed and wired up, open up your favorite text editor to see the results. NB: When you use these libraries, the Arduino tak ...
Read more

›
This is basic for your arduino projects, input switch read from digital input. When ever switch pressed, LED will turn on. [caption id="attachment_4235" align="aligncenter" width="600"] PushButton_arduino_code[/caption] Instruction; 1) Connect cathode lead of LED (shorter lead) to ground pin and anode lead of LED (longer lead) to pin 13. 2) Add switch to breadboard, connect one of the switch l ...
Read more

›