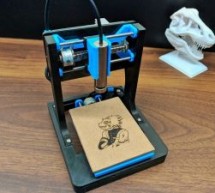 https://youtu.be/ZeAug4SNUSI This is an Instructables on how I Remixed my old CNC Laser engraver and made a Stable version of an Arduino based Laser CNC engraver and thin paper cutter using old DVD drives and using 250mW laser. Old Version of My CNC :https://www.instructables.com/id/Mini-CNC-Laser-Wood-Engraver-and-Paper-Cutter/ Old version was not much stable and had some wobble due to uneven parts, so I d ...
Read more

›
This instruction is a story about how I made an ornithopter prototype. For those who do not know, an ornithopter is a machine designed to achieve flight by flapping wings like a real bird. The idea was to create an ornithopter from scratch, to control it remotely, and of course to make it fly. Please do not judge; I'm not the professional of the aircraft industry. So, not everything works as I would like, b ...
Read more

›
https://youtu.be/Sidcq555B-8 I designed a CNC Arduino Plant Watering machine for my local high school science and engineering fair. I ended up getting second place in the maths and engineering category, won $200 from the Missouri Society of Engineers, and was invited to compete in an international science fair in New York. With all that said this is not going to be a full Instructable of how to create this ...
Read more

›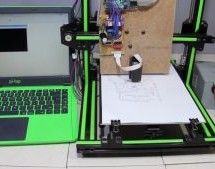 When it comes to computers, it seems like the only thing that matters is speed. The more the better, in general, and the same applies to peripherals. We want the fastest network adapters, the fastest video card, and the fastest printer. So why in the world would anyone intentionally build a really slow inkjet printer? For art, of course. At least that's the story [HomoFaciens] tells us in the video below. H ...
Read more

›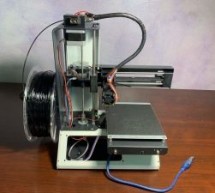 The goal of this project is to develop a low-cost bioprinter to make bioprinting more accessible to research institutions. Currently, low-end bioprinters cost approximately $10,000 while high-end bioprinters cost approximately $170,000. In contrast, our printer can be built for approximately $375. Supplies: Parts: Ramps 1.4: https://www.amazon.com/HiLetgo-Control-Printer-Su...Arduino mega 2560: ht ...
Read more

›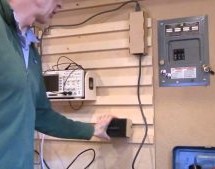 For some of us, our workbench is where organization goes to die. Getting ready to tackle a new project means sweeping away a pile of old projects, exposing exactly as much bench space needed to plop down the new parts. On the other end of the spectrum lie those for whom organization isn't a means to an end, but an end itself. Their benches are spotless, ready to take on a new project at a moment's notice. [ ...
Read more

›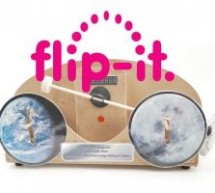 https://youtu.be/1QCvlQLj2JA Origins: This is a game I developed over a couple of years 2018-2019 It was originally called "Stupid Flip" and came out of my interest in creating simple and fun interactive games that could also be used for teaching coding. This is about the simplest game imaginable and involves flipping an arm from one player to another with a card (token) attached to the end with a magnet. T ...
Read more

›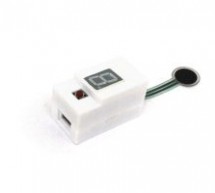 https://youtu.be/RZ0BV73TAOc Tired of trying to get the perfect levelled 3D printer bed? Frustrated with guessimating the proper resistance between nozzle and paper? Well, FS-Touch will help you measure this pinching force quantitatively and achieve quick and accurate bed levelling in no time. Features of this bed levelling(proper term is tramming) tool: Works with all types of beds: metal, glass, ...
Read more

›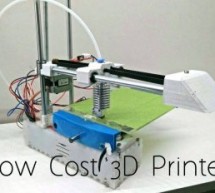 Hello everyone! In this instructable I will show you how to make a low cost 3d printer that I designed! It should cost around $150 US dollars or $175 Canadian dollars, if you buy from the links provided in this project (parts are from Aliexpress). You can also buy locally but it will cost more (about $300- $400 instead of $150).The print bed size is 5.5"x6"x6". Update: Version 3.0 will be posted on Feb 8 20 ...
Read more

›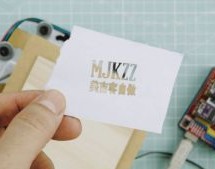 CNC comes in all shapes and sizes, from huge industrial lathes to homebuilt wire benders. [MJKZZ] has built their own compact rig, using optical drive parts to create a cute but effective laser engraver. (Video embedded below.) The build aims to keep things simple by holding the laser stationary, and moving the bed instead. The laser in question is a 500 mW unit, driven by the Z axis on the Arduin ...
Read more

›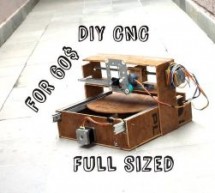 Hi there I've been here after a long time, and this time I've made a huge project as compared to my earlier ones. This is a full-sized 250 mm X 300 mm work area CNC machine and more interesting things is that it was made in 60$ only. I got some time in my summer vacations and this time I thought to make something apart from my daily work,I can say that it is a fully functional prototype. It is a full versio ...
Read more

›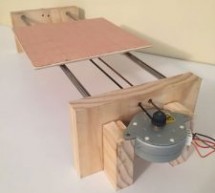 Hey guys this is part 2 of my Arduino CNC machine! Thanks to you guys you motivated me to make my next part into building this! This is me building the y-axis on the CNC machine. Hope you guys enjoy! Step 1: Patreon As you may or may not know, I am Kester. I have a YouTube channel that is based on making electronics videos and diy videos and tutorials. As me making lots of videos and putting time and lots o ...
Read more

›