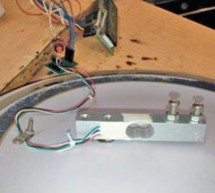 This article describes how to build a simple and low-cost digital kitchen weighing machine, which can measure weight of up to five kilograms. This digital weighing machine is easier to design. For a heavy-duty weighing machine like your bathroom scale, just change the load cell or strain gauge. Everything else remains the same. Circuit and working Circuit diagram of the weighing machine is shown in Fig. 2. ...
Read more

›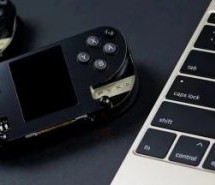 Creoqode is a group of engineers and programmers based in London dedicated to building hardware and software skills through building and doing. Their current project is Pyxa, a game console kit that lets users build a game controller and then program their own games. Pyxa is running a Kickstarter campaign to fund their first round of components. Pyxa uses an ATmega328P processing platform and a 128 x 160 pi ...
Read more

›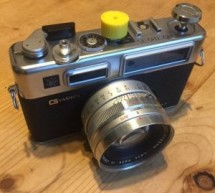 I've been stuck in my house filling orders for my Kickstarter campaign for the CAMERADACTYL 4×5 Field Camera, mostly just babysitting printers, changing filaments and adjusting extruders every few hours. This has left me with some rare time for tinkering. Recently I built a cheap, quick and dirty tool to calibrate a project that I was working on. I was adding manual shutter speed adjustment to my Yashica El ...
Read more

›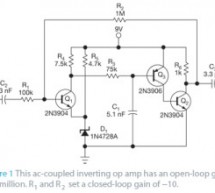 You can use three discrete transistors to build an operational amplifier with an open-loop gain greater than 1 million (Figure 1). You bias the output at approximately one-half the supply voltage using the combined voltage drops across zener diode D1, the emitter-base voltage of input transistor Q1, and the 1V drop across 1-MΩ feedback resistor R2. Resistor R3 and capacitor C1 form a compensation network th ...
Read more

›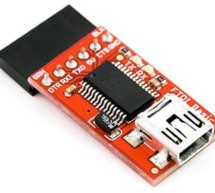 Since you lacked the USB interface in your own Arduino board, it becomes necessary to use a homemade/ready-made USB to Serial Converter Module as an efficient and economical solution. Inexpensive and easy-to-use USB to Serial Converter modules are now widely available, such as one shown here. With the help of this little module you can program your own arduino through a simple interfacing as described. Usua ...
Read more

›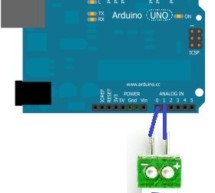 In this project, we will go over how to build a vibration detector circuit.This is a circuit which can detect and measure flex, touch, vibration, and shock.The sensor we will use to detect these movements is a piezo vibration sensor from Measuremenet Specialists (MEAS). The sensors are a thin strip of piezoelectric material with a rivet in the end acting as a weight. When there is a vibration, the weight mo ...
Read more

›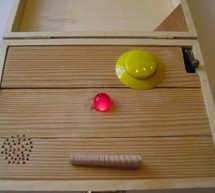 If you're a fan of the Harry Potter series then we also bet you were pretty taken with Hogwarts headmaster Dumbledore's pensive—the magical object that could not only store memories, but actually let people fall into and re-experience the events. This week's Instructables How-To from aspiring Tel Aviv-based hacker and inventor, Zvizvi, shows you how to make a box that stores audible memories, though the imm ...
Read more

›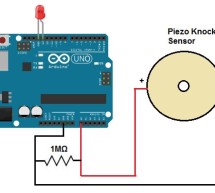 In this article, we go over how to build a piezo knock sensor circuit. A knock sensor is a sensor which produces a voltage in response to some type of physical stress such as a knock or vibration. This is why it's called a knock sensor; it detects knocks. This sensor can be useful when you want a circuit to be able to respond to knocks that a user makes against them to turn on or off some load. For example, ...
Read more

›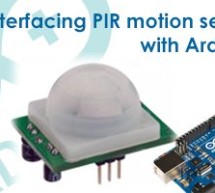 PIR sensors are widely applied in wireless residential security systems, home alarms systems and many more security circuits as motion detector sensors. A typical PIR sensor detects the infrared red (IR) waves from human body and so it is also known as 'human sensor'. It would be wonderful if we interface PIR sensor to Arduino to get some cheap home security systems, isn't it? How to Interface PIR Wireless ...
Read more

›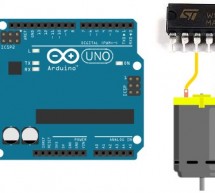 An h-bridge is a chip that allows DC motors to be run versatile, with bidirectional capability. With an H-bridge, motors can go forward or backward, left or right, up or down, etc, depending on the use of the motor(s) in the circuit. Without a microcontroller, the only way to be able to control an H-bridge is through multiple switches. We would need a switch tied to the enable pin of the H-bridge (unless it ...
Read more

›