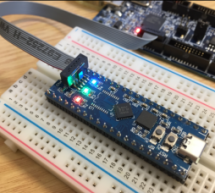 During Embedded World 2017 in Nürnberg I was lucky to get a handful LPC800-DIP boards. To get all students who were lucky to get one, here is a tutorial to make that very exciting 'blinky' application on that board: MCUXpresso IDE Series This article is part of a series to get up to speed using the new NXP MCUXpresso IDE. Published so far are: MCUXpresso IDE: Unified Eclipse IDE for NXPs ARM Cortex-M Microc ...
Read more

›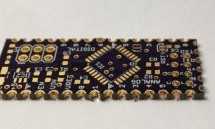 Castellated Edges Castellations are small plated edges, typically used for making circuit boards into small pcb modules. These are often seen on wireless modules, such as the ESP8266-12E. While we don't offer full support for castellations, they can be fabricated if you don't mind a few minutes of rework and verification of the PCBs. Design Considerations It's helpful to include a fallback hole near the edg ...
Read more

›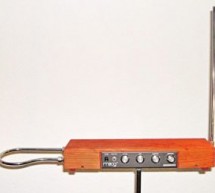 Theremin is an early electronic musical instrument controlled without physical contact by the thereminist (performer). It is named after the Russian inventor, Léon Theremin, who patented the device in 1928. A typical theremin musical instrument is shown in Fig. 1. This article explains how you can build an optical theremin using an Arduino Uno board and some readily available components. Etherwave ...
Read more

›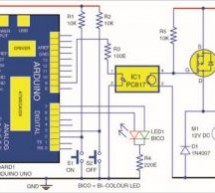 Motor starter reduces the load, torque and current surge of a motor during startup. On starting, the motor takes more than five times the normal running current. This overheats the motor's armature winding and creates a sudden voltage dip in the power supply, which can be avoided by using a motor starter. There are many types of motor starters. Here we describe an electronic DC motor starter using Arduino U ...
Read more

›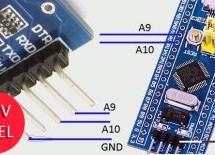 Described here is a simple way to load a program without bootloader. An additional thing needed is a USB to Serial/UART/TTL adapter (3.3V level). Connect the USB to Serial board as follows, and power up the STM32 board from a USB port/power supply. • RXD – A9 • TXD – A10 • GND – GND I assume you have already installed the Arduino IDE. Next, you need to go to 'Board Manager' under 'Tools' and install the sup ...
Read more

›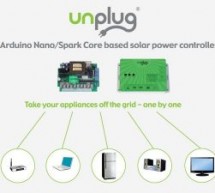 Get your essential appliances off the grid with just one solar panel Things used in this project Hardware components Particle Spark Core × 1 Arduino Nano R3 × 1 Arduino MKR1000 × 1 Story [UPDATE] Now using MKR1000 to control the UNplug unit I replaced the Particle Core with an Arduino MK1000 for several reasons: The pricing policy for a production run with more than 25 units is locking the user into a month ...
Read more

›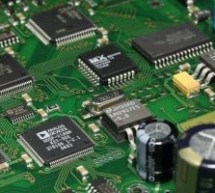 In this article we are going to see about what is PCB board and some types of PCB board. A PRINTED CIRCUIT BOARD (PCB) mechanically supports and electrically connects electronic components or electrical components using conductive tracks, pads and other features etched from one or more sheet layers of copper laminated onto and/or between sheet  layers  of  a non-  conductive substrate. Components are genera ...
Read more

›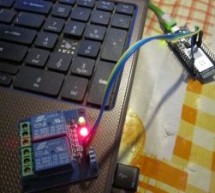 Not the simple "Hello World" app but a semi-serious play with the MKR1000. Things used in this project Hardware components Arduino MKR1000 × 1 Relay (generic) × 1 Story I won a MKR1000 at the Hackster contest and I got it on my mailbox so I said to myself .. lets keep my promise and do the project for that contest. But first .. I had to play a little with it :) Here is what I have done: soldered the 2 heade ...
Read more

›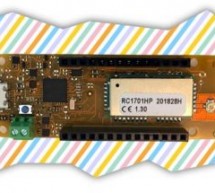 A new Internet of Things (IoT) Arduino board has been created by designer and engineer Marc Fàbregas Bachs based in Barcelona, Spain. Taking the form of the AllWize K2 an extreme LPWA Arduino boardcreated for IoT applications using the Wize protocol. Watch the demonstration video below to learn more about the tiny Arduino board and its features. AllWize K2 kits composed of: Allwize K2 board, unsoldered head ...
Read more

›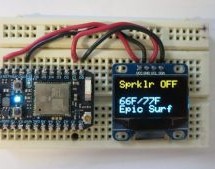 We will make a tiny connected message board with a 0.96" OLED display that can be controlled from your phone. We will use the IFTTT "DO" app to set and clear the reminder so that no extra hardware will be required besides the OLED display. In addition to the reminder, our tiny message board can display 3 other lines, which we will use to display the daily weather temperature forecast and a surf report, whic ...
Read more

›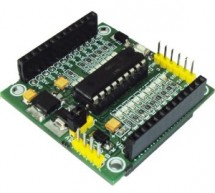 The PIC 18 PIN (DIP) Development / Evaluations Board demonstrates the capabilities of Microchip's 8-bit microcontrollers, specifically, 18 Pin PIC16F1847. It can be used as a standalone demonstration board with a programmed part. With this board you can develop and prototype with all Microchip's 18 PIN PIC microcontrollers. The board has a Reset switch and status LEDs. On board 3.3 V and 5V DC regulators al ...
Read more

›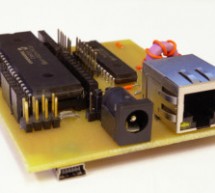 In this instructable I'm going to show you how to make your own PIC18 development board that features both Ethernet and Full Speed USB 2.0 at a low cost. Features: The development board is based on a PIC18LF4553 microcontroller. The microcontroller features a Full Speed USB 2.0 (12Mbit/s) interface without the need for any external components. Also, it has 32KB of program memory, 2KB of RAM and it supports ...
Read more

›