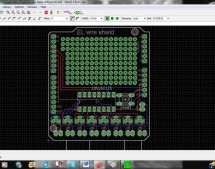 In this instructable I will show you how to make your own professional looking arduino shield. In the proses of designing the arduino shield I will use eagle.cad, arduino software & viewplot. First step in making a arduino shield is thinking of what you want it to be. depending on what your shield is going to be will vary the parts that you will need for it. PS: the picture is a sneek peek  on my new ar ...
Read more

›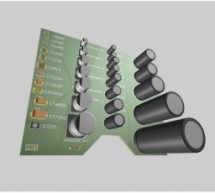 3D BRD Viewer is a free tool to visualize CadSoft EAGLE PCB Designs in 3D. You can drag your .brd file anywhere on this page and have a full 360 degree view of how your board will appear after assembly. Overview 3D BRD Viewer is a free tool to visualize CadSoft EAGLE PCB Designs in 3D. You can drag your .brd file anywhere on this page and have a full 360 degree view of how your board will appear after assem ...
Read more

›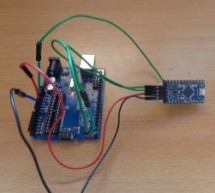 Hello everyone. Today I am going to show how to program arduino pro mini using arduino uno. If you already had a arduino uno and you newly buy arduino pro mini then you don't need to buy the USB to serial converter to program the arduino pro mini because you can program pro mini using your arduino uno board. We can make pro mini to act as a central ic for arduino uno board. First of all you have to know whi ...
Read more

›
We love the Arduino board and it's prototyping platform . It makes the complete prototyping process smooth and enjoying with the help of it's add on such as Arduino IDE and a huge community support.But sooner or later you will find that the specifications provided by the arduino boards is not enough . And then the problem arises about which board should we use so that our desires are fulfilled.Also How easy ...
Read more

›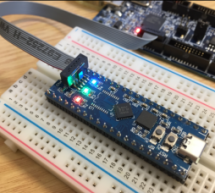 During Embedded World 2017 in Nürnberg I was lucky to get a handful LPC800-DIP boards. To get all students who were lucky to get one, here is a tutorial to make that very exciting 'blinky' application on that board: MCUXpresso IDE Series This article is part of a series to get up to speed using the new NXP MCUXpresso IDE. Published so far are: MCUXpresso IDE: Unified Eclipse IDE for NXPs ARM Cortex-M Microc ...
Read more

›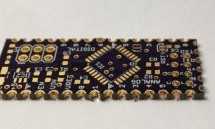 Castellated Edges Castellations are small plated edges, typically used for making circuit boards into small pcb modules. These are often seen on wireless modules, such as the ESP8266-12E. While we don't offer full support for castellations, they can be fabricated if you don't mind a few minutes of rework and verification of the PCBs. Design Considerations It's helpful to include a fallback hole near the edg ...
Read more

›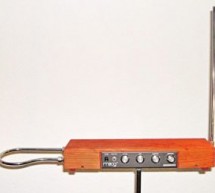 Theremin is an early electronic musical instrument controlled without physical contact by the thereminist (performer). It is named after the Russian inventor, Léon Theremin, who patented the device in 1928. A typical theremin musical instrument is shown in Fig. 1. This article explains how you can build an optical theremin using an Arduino Uno board and some readily available components. Etherwave ...
Read more

›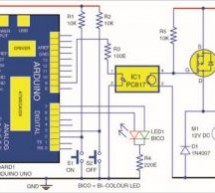 Motor starter reduces the load, torque and current surge of a motor during startup. On starting, the motor takes more than five times the normal running current. This overheats the motor's armature winding and creates a sudden voltage dip in the power supply, which can be avoided by using a motor starter. There are many types of motor starters. Here we describe an electronic DC motor starter using Arduino U ...
Read more

›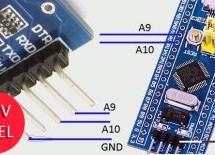 Described here is a simple way to load a program without bootloader. An additional thing needed is a USB to Serial/UART/TTL adapter (3.3V level). Connect the USB to Serial board as follows, and power up the STM32 board from a USB port/power supply. • RXD – A9 • TXD – A10 • GND – GND I assume you have already installed the Arduino IDE. Next, you need to go to 'Board Manager' under 'Tools' and install the sup ...
Read more

›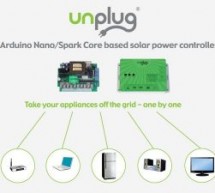 Get your essential appliances off the grid with just one solar panel Things used in this project Hardware components Particle Spark Core × 1 Arduino Nano R3 × 1 Arduino MKR1000 × 1 Story [UPDATE] Now using MKR1000 to control the UNplug unit I replaced the Particle Core with an Arduino MK1000 for several reasons: The pricing policy for a production run with more than 25 units is locking the user into a month ...
Read more

›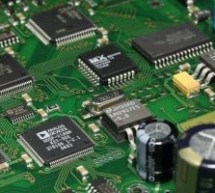 In this article we are going to see about what is PCB board and some types of PCB board. A PRINTED CIRCUIT BOARD (PCB) mechanically supports and electrically connects electronic components or electrical components using conductive tracks, pads and other features etched from one or more sheet layers of copper laminated onto and/or between sheet  layers  of  a non-  conductive substrate. Components are genera ...
Read more

›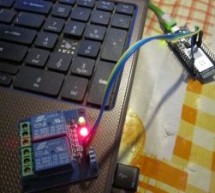 Not the simple "Hello World" app but a semi-serious play with the MKR1000. Things used in this project Hardware components Arduino MKR1000 × 1 Relay (generic) × 1 Story I won a MKR1000 at the Hackster contest and I got it on my mailbox so I said to myself .. lets keep my promise and do the project for that contest. But first .. I had to play a little with it :) Here is what I have done: soldered the 2 heade ...
Read more

›