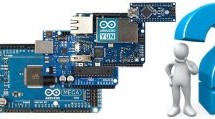 There are so many different makes and models of Arduino boards that it can be confusing to select the one you need for your project. All of these boards have different features and capabilities and some of them will be better suited for certain projects than others. Below, we will look at how to find and select the right Arduino board. What Is Arduino? Arduino is a board that is used to create small compute ...
Read more

›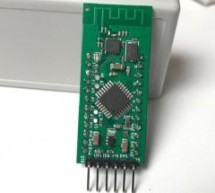 Electrical engineer and electronics hobbyist Etienne at Etimou based in Clermont-Ferrand, France has created a new open source development board in the form of the Arduino RF Pro Mini. The creator of the Arduino RF Pro Mini open source development board Etienne, explains a little more about the inspiration behind the project. "I've loved Arduino for years. I love the ARDUINO PRO MINI that gathers all the po ...
Read more

›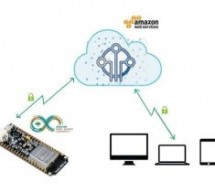 Security of connected devices is of paramount concern. There are several possible ways to make the devices secure. One of the most essential and widely used options is to use end to end encryption. The widely used Transport Layer Security (TLS) version 1.2 is the latest standard used on web for secure connections including banking. There are very few micro-controller based solutions that implement TLS 1.2 d ...
Read more

›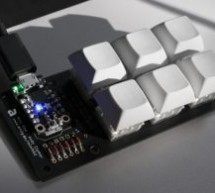 Just when we think we've peeped all the cool baby keebs out there, another think comes along. This bad boy built by [andyclymer] can be configured three different ways, depending on what kind of control you're after. As designed, the PCB can be used as a six-switch macro keyboard, or a rotary encoder with two switches, or a pair of rotary encoders. It's meant to be controlled with Trinket M0, which means it ...
Read more

›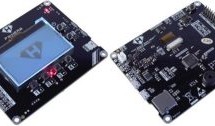 The ARM series of processors are an industry standard of sorts for a vast array of applications. Virtually anything requiring good power or heat management, or any embedded system which needs more computing power than an 8-bit microcontroller is a place where an ARM is likely found. While they do appear in various personal computers and laptops, [Pieter] felt that their documentation for embedded processors ...
Read more

›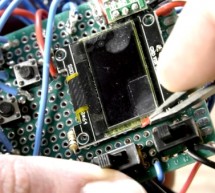 [Michael Pick] calls himself the casual engineer, though we don't know whether he is referring to his work clothes or his laid back attitude. However, he does like to show quick and easy projects. His latest? A little portable Tetris game for $9 worth of parts. There is an Arduino Pro Mini and a tiny display along with a few switches and things on a prototyping PC board. [Michael] claims it is a one day bui ...
Read more

›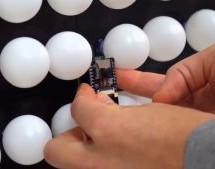 Don't you just hate it when dev boards have some annoying little quirk that makes them harder to use than they should be? Take the ESP32-CAM, a board that started appearing on the market in early 2019. On paper, the thing is amazing: an ESP32 with support for a camera and an SD card, all for less than $10. The trouble is that programming it can be a bit of a pain, requiring extra equipment and a spare finge ...
Read more

›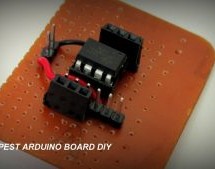 Well most of time i get troubled when i need Arduino in some projects where i need few I/O pinsWell thanks to Arduino-Tiny platformArduino program can be burned into the Avr-tiny Series like Attiny 85/45 Arduino-Tiny is an open source set of ATtiny "cores" for the Arduino platform. It provides a core that enables Arduino users to work with the ATtiny84 (84/44/24), ATtiny85 (85/45/25), and ATtiny2313 (4313) ...
Read more

›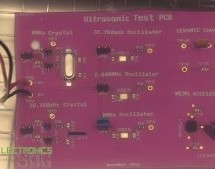 How do you clean the residual flux off your boards? There are plenty of ways to go about the job, ranging from "why bother?" to the careful application of isopropyl alcohol to every joint with a cotton swab. It seems like more and more people are turning to ultrasonic cleaners to get the job done, though, and for good reason: just dunk your board and walk away while cavitation does the work for you. But jus ...
Read more

›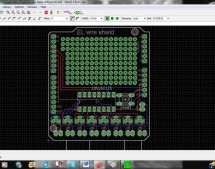 In this instructable I will show you how to make your own professional looking arduino shield. In the proses of designing the arduino shield I will use eagle.cad, arduino software & viewplot. First step in making a arduino shield is thinking of what you want it to be. depending on what your shield is going to be will vary the parts that you will need for it. PS: the picture is a sneek peek  on my new ar ...
Read more

›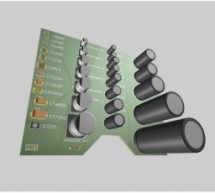 3D BRD Viewer is a free tool to visualize CadSoft EAGLE PCB Designs in 3D. You can drag your .brd file anywhere on this page and have a full 360 degree view of how your board will appear after assembly. Overview 3D BRD Viewer is a free tool to visualize CadSoft EAGLE PCB Designs in 3D. You can drag your .brd file anywhere on this page and have a full 360 degree view of how your board will appear after assem ...
Read more

›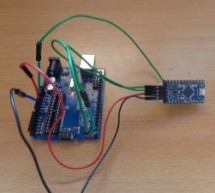 Hello everyone. Today I am going to show how to program arduino pro mini using arduino uno. If you already had a arduino uno and you newly buy arduino pro mini then you don't need to buy the USB to serial converter to program the arduino pro mini because you can program pro mini using your arduino uno board. We can make pro mini to act as a central ic for arduino uno board. First of all you have to know whi ...
Read more

›