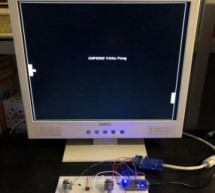 In this Instructables I will show how to build a reproduction of the the classic game Pong for a VGA monitor, using a ESP8266 and few other components. This game is made possible by the EspVGAx library recently published on GitHub by Sandro Maffiodo (aka Smaffer) and, as far as I know, this is the first game exploiting it. The library implements a resolution of 512 x 480 p ...
Read more

›
This is a self sufficient Arduino board, which is powered by harnessing solar power and using a 9V rechargeable battery. It is perfect for anyone who is interested in doing Arduino projects that do not require a computer or any power supply. You can take this to the most remote places for any project. Step 1: Setting up the Arduino board This is probably the simplest step (please use the schematic as refere ...
Read more

›
Hello there Engineers and Hobbyists, we all love Arduino's right! But using an Arduino UNO, NANO or any other Arduino for a small task like displaying a simple message on LCD or just Fading LED would be waste of resource and money, so in this video, we would discover a Cheap and Compact Alternative of Arduino called ATTINY85, so let's get started! Step 1: Watch the Video https://youtu.be/U3wj9dQt50Q Step 2: ...
Read more

›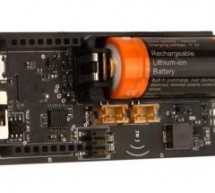 The 3DoT Board designed by Humans for Robots is now available to purchase from the Crowd Supply website offering an easy platform to build your perfect robot. Prices start from $49 and orders placed now will be start shipping during November 2020, free shipping is available throughout the United States and worldwide shipping is available for $10 extra. Features of the 3DoT Board : – Open source hardware– On ...
Read more

›
It happens to pretty much everyone who gets into keyboards. No commercial keyboard can meet all your needs, so you start building them. Use them a while, find problems, build a new keyboard to address them. Pretty soon you think you have enough user experience to design the perfect keeb — the be-all, end-all magnum opus clacker you can take to the grave. This time, it happened to [aydenvis]. We must say, th ...
Read more

›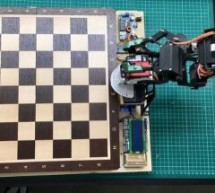 Makers and electronic enthusiasts looking for a new project to keep then visit this weekend, maybe interested in this excellent Arduino -controlled robotic arm capable of precision moves small enough to pick up and plays chess pieces. Watch the demonstration video below to learn more. "If you're tired of playing chess on a screen, then perhaps you could create a robotic opponent like Instructables user Mich ...
Read more

›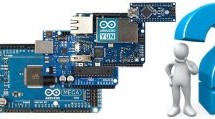 There are so many different makes and models of Arduino boards that it can be confusing to select the one you need for your project. All of these boards have different features and capabilities and some of them will be better suited for certain projects than others. Below, we will look at how to find and select the right Arduino board. What Is Arduino? Arduino is a board that is used to create small compute ...
Read more

›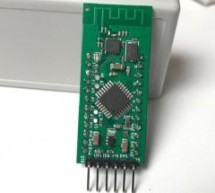 Electrical engineer and electronics hobbyist Etienne at Etimou based in Clermont-Ferrand, France has created a new open source development board in the form of the Arduino RF Pro Mini. The creator of the Arduino RF Pro Mini open source development board Etienne, explains a little more about the inspiration behind the project. "I've loved Arduino for years. I love the ARDUINO PRO MINI that gathers all the po ...
Read more

›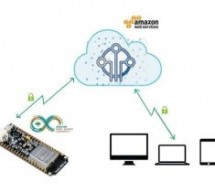 Security of connected devices is of paramount concern. There are several possible ways to make the devices secure. One of the most essential and widely used options is to use end to end encryption. The widely used Transport Layer Security (TLS) version 1.2 is the latest standard used on web for secure connections including banking. There are very few micro-controller based solutions that implement TLS 1.2 d ...
Read more

›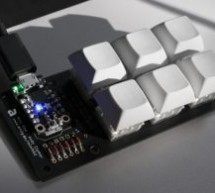 Just when we think we've peeped all the cool baby keebs out there, another think comes along. This bad boy built by [andyclymer] can be configured three different ways, depending on what kind of control you're after. As designed, the PCB can be used as a six-switch macro keyboard, or a rotary encoder with two switches, or a pair of rotary encoders. It's meant to be controlled with Trinket M0, which means it ...
Read more

›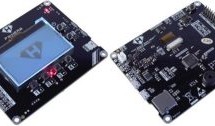 The ARM series of processors are an industry standard of sorts for a vast array of applications. Virtually anything requiring good power or heat management, or any embedded system which needs more computing power than an 8-bit microcontroller is a place where an ARM is likely found. While they do appear in various personal computers and laptops, [Pieter] felt that their documentation for embedded processors ...
Read more

›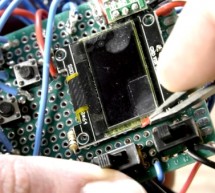 [Michael Pick] calls himself the casual engineer, though we don't know whether he is referring to his work clothes or his laid back attitude. However, he does like to show quick and easy projects. His latest? A little portable Tetris game for $9 worth of parts. There is an Arduino Pro Mini and a tiny display along with a few switches and things on a prototyping PC board. [Michael] claims it is a one day bui ...
Read more

›