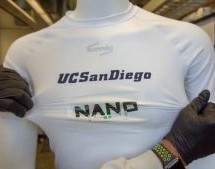 Nowadays, there is a lot of technology that implements wearables in fashion, medicine, worker safety, accessories and much more. Many wearables are coupled with uncomfortable charging cables that are irritating for users to handle, some even have big batteries that make wearables a burden instead of an advantage. Statistics show that people tend to abandon this devices after only 6 months of buying them, an ...
Read more

›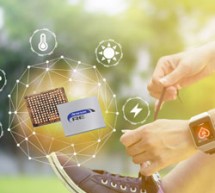 Renesas Electronics Corporation has launched its RE Family, which comprises the company's current and future lineup of energy harvesting embedded controllers. The RE Family is based on the company's proprietary SOTB process technology, which reduces power consumption in both the active and standby states, excluding the requirement for battery replacement or recharging. "Energy harvesting eliminates the labo ...
Read more

›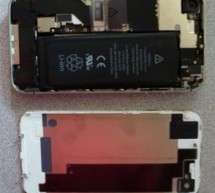 About a week ago, in preparing to run some errands, I plugged my iPhone 4S into the charger in my car so that I could stream Pandora while I drove. Oddly, a "this accessory may not be supported" message appeared on-screen; when I unplugged and re-plugged the iPhone to the charger, it didn't reappear, so I didn't think anything more of it … until a half hour later, when the iPhone again alerted me, this time ...
Read more

›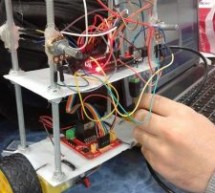 In this project I will describe the construction of robots standing in equilibrium with Arduino.We explained in our previous version of the android controlled project. In this project we will move to our control. Let's go let's get to our building project. Step 1: Materials: Arduino Uno or MegaL298 Motor Driver Card3 Piece potentiometerYou can cut plexiglass plate for mechanical or rigid plastic containers. ...
Read more

›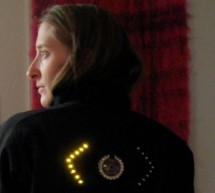 This tutorial will show you how to build a jacket with turn signals that will let people know where you're headed when you're on your bike. We'll use conductive thread and sewable electronics so your jacket will be soft and wearable and washable when you're done. Enjoy! A version of this tutorial is also on my website. https://youtu.be/ZtNEPkwCfxA Step 1: Supplies Get your supplies. You need: -- LilyPa ...
Read more

›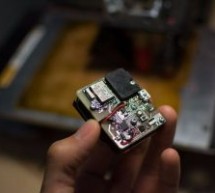 One of the most harmful airborne pollutants with respect to human health is particulate matter. Air particle counters are used to determine the air quality by counting and sizing the number of particles in the air. This information is useful in determining the amount of particles inside a building or in the ambient air. It is also useful in understanding the cleanliness level in a controlled environment. Ai ...
Read more

›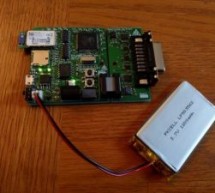 During the academic year of 2016-2017 at McMaster University, in conjunction with Dr. DeBruin, Christina Riczu, Thomas Phan and Emilie Corcoran, we developed a compact, battery powered, 12-lead electro-cardiogram. The project won 1st place in the biomedical category at the ECE Capstone Poster Day. The final report we handed in for the course is attached at the end of this post and includes background inform ...
Read more

›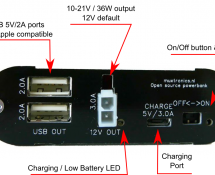 Why did I build a power bank? Why would anyone even try to build a power bank - i.e. an external battery for charging mobile devices - these days? These things are commodity, it's impossible to compete. Right? Well, that is until you find out that the type of power bank for your application, namely charging a higher-end tablet with 12V input, does not exist cheaply. Looking around for 12V power banks yields ...
Read more

›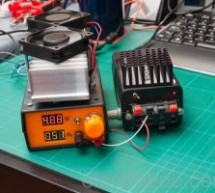 Intro What does one do when designing a power supply? Well, build a power supply tester, of course. One of the simplest things to build is a constant current load. This will allow for testing of the endurance of the power supply, as most of the designs out there are using slow components. However, I wanted to make a better one: one that I could hook up to my Analog Discovery and generate a test waveform to ...
Read more

›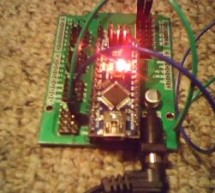 Masses if not all Arduino Experiments done my way,that being everyone carry's out experiments different to the next person,as such this instructable will have alot of videos,and pictures as well as detailed descriptions of each experiment what I did how and why....LARGE INSTRUCTABLE BE WARNED!(there are many arduino instructables on such things,however this will be a very large instructable with many step's ...
Read more

›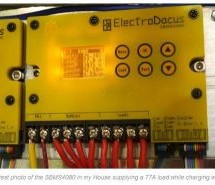 Solar BMS (Solar Battery Management System) is a solar charge controller designed to replace the Lead Acid solar charge controllers most people use today in Offgrid, RV, Boats and multiple other applications with 12V and 24V systems. Solar BMS can be used with 3 up to 8 Lithium cells (any type) or supercapacitors. The new SBMS100 will have multiple improvements over the first generation SBMS4080 see further ...
Read more

›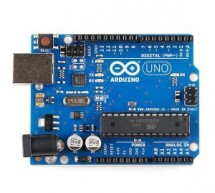 This simple project is intended to help you in answering the lifelong question "Does this battery have any juice left?". Although popularity of single cell batteries (such as AA, AAA, C and D cell) is diminishing, there are still many small devices like TV remotes, flashlights, and other small portable electronics that run on these forms of power. Step 1: Hardware Required In order to make a battery tester, ...
Read more

›