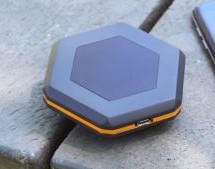 At Sonnet Labs, a group of avid outdoor enthusiasts aim to democratize mobile communication with technologies that enable smartphones to send text messages, image data, and GPS locations without Internet connectivity, cellular coverage, or satellite reception. No need for cellular grid with Sonnet Therefore, they launched their product, Sonnet, the smartphone walkie-talkie! Sonnet is a wireless device that ...
Read more

›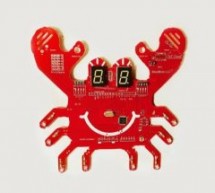 The small development team at Bits4Bots have created a new Arduino compatible development board aptly named the Crabbie thanks to its unique crab inspired shape. Watch the demonstration video below to learn more about the hybrid sensor shield specifically created to introduce children into electronics and programming. The board is equipped with 2 x 8 watt speakers, 8 x 3mm leds, ISCP header, JST-1 battery c ...
Read more

›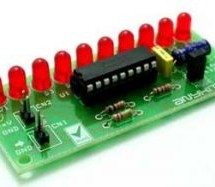 This project is a NiCad-NiMh Battery Monitor based on LM3914 IC DESCRIPTION The simple project can be used as test gear. Its easy way to monitor the battery voltages, especially dry cell, NICAD, NIMH, supply up to 1.5 Voltage. Battery Monitor range 0.15V to 1.5V. The project is built around Texas instruments LM3914, The LM3914 senses the voltage levels of the battery and drives the 10 light emitting diodes ...
Read more

›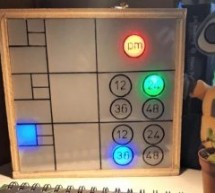 Makers and Arduino enthusiasts searching for a project to keep them busy this weekend may be interested in this awesome Arduino Fibonacci clock created by maker "TecnoProfesor". may look a little complicated to read the time but once you know how to read it the Fibonacci clock is a great talking piece. Check out the video below to see it in action. Fibonacci was an Italian mathematician and created the Fibo ...
Read more

›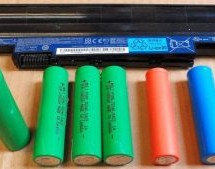 The 18650 cell has become a ubiquitous standard in the lithium battery world. From power drills to early Tesla vehicles, these compact cells power all manner of portable devices. A particularly common use is in laptop batteries, where they're often built into a pack using the Smart Battery System. This creates a smart battery that can communicate and report on its own status. PackProbe is a software tool bu ...
Read more

›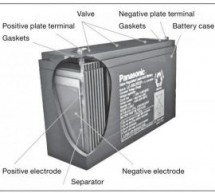 When observing basic rules will the top quality AGM VRLA batteries last you up to 15 years – we will advise how. This description could start by a long list of technical improvements of Panasonic batteries. thanks to which they gained a stable place on the top of development in this segment (AGM, expanded positive grid. additives for regeneration from a deep discharge, self-extinguishing container material, ...
Read more

›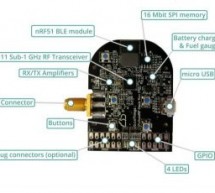 PandwaRF, is a portable low-power RF device that captures, analyses and re-transmits RF signals via an Android device or a Linux PC. It uses Bluetooth (BLE) or USB connection to transmit data in a simple and fast way, comes in the form of a controllable housing from a smartphone or a computer. This pocket-size device operates at sub-1 GHz range, and it replaced the 'standard SDR Grind' of capturing, demodul ...
Read more

›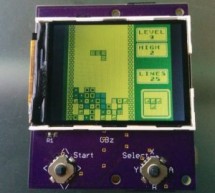 So the pi zero is cool, retro gaming is cool, im really not cool, but i thought 'what the hell!!' Im not overly fond of 'rats nest' wires, and i have a bit of an obsession with making things as small as possible, so this is what i came up with. tis just an ili9341 screen, a pi zero, 2 navi switches (5 way), and a battery (with charge/protect circuit) using the notro's fbtft driver, tasanakorn's fbcp code to ...
Read more

›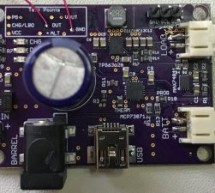 Ideation I build connected sensors, which are often deployed in local parks where there is no access to utility power. Over the past couple years, I have been refining and testing my solar power modules, and have arrived at this compact integrated design. I have a number of these deployed and they have been in continuous service for up to two years. I wanted to share this design in case it might be helpful ...
Read more

›
The Design Idea in Figure 1 indicates a low-battery condition in an audio test instrument that is powered by four AA cells. As the instrument was otherwise an all-discrete design, this same approach seemed more in keeping with the spirit of the project than the use of a single-sourced integrated circuit. A garden-variety red LED serves as both the indicator and the voltage reference. A small current through ...
Read more

›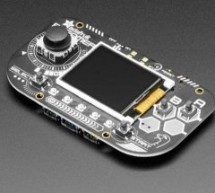 Gamers, coders and electronic enthusiasts looking to own a pocket sized open source handheld games console may be interested to know that the Adafruit PyGamer is now available priced at $39.95. Offering a small games console that can be coded using MakeCode Arcade, CircuitPython or Arduino. The PyGamer is powered by the ATSAMD51, with 512KB of flash and 192KB of RAM, Adafruit has also added 8 MB of QSPI fla ...
Read more

›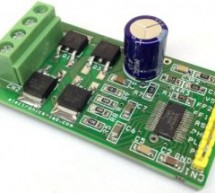 This tiny board designed to drive bidirectional DC brushed motor of large current. DC supply is up to 50V DC. A3941 gate driver IC and 4X N Channel Mosfet IRLR024 used as H-Bridge. The project can handle a load up to 10Amps. Screw terminals provided to connect load and load supply, 9 Pin header connector provided for easy interface with micro-controller. On board shunt resistor provides current feedback. Th ...
Read more

›