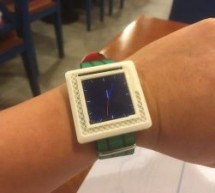 This Instructables show how to make a Arduino Watch from Arduino Watch Core. Step 1: Preparation Arduino Dev Board This time I am using Sparkfun Pro Micro 3.3 V 8 MHz dev board. Watch Display This time I am using a ST7789 1.3" IPS LCD. Lipo Battery I have some 301420 Lipo battery in hand. Lipo Charge Board I have some 15 mm x 15 mm Lipo charge board in hand. RTC Chip This time I am using DS3231M, it built-i ...
Read more

›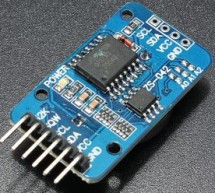 Hi guys, in one of our previous tutorials, we built a real-time clock with temperature monitor using the DS3231 and the 16×2 LCD display shield. Today, we will build an upgrade to that project by replacing the 16×2 LCD display with an ST7735 based 1.8″ colored TFT display. Apart from changing the display, we will also upgrade the features of the project by displaying the highest and lowest temperature that ...
Read more

›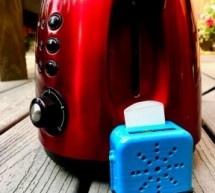 https://youtu.be/9jhreDmp_GM This Instructable started as my great interest in the TV show Toast of London. The British Matt Berry comedy that can now be found on Netflix has some superb voice overs that I wanted to accommodate in my morning toaster routine. In a running joke, he was required to make recordings for the British Navy for their launching sequence of Nuclear Missiles, Jamaican cigaret ...
Read more

›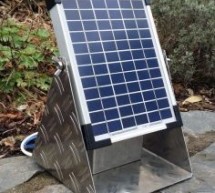 Ever wanted to know how much solar power you could yield by putting PV cells in a specific place on or around your house? This Instructable shows you how to build a data logger based on an Arduino (or Genuino) Uno with data-logger-shield and a PV cell recording the electric power yielded during a sunny day or even longer. The data (date, time, voltage,...) are recorded on an SD-card and can be edited with a ...
Read more

›
This is a Arduino RC car, originally based off of a project made by Owen_soo. It is very maneuverable, able to do quick turns, go backward and forward with just a flick of a switch. This was originally just going to be a very basic RC car that can go forward and turn right or left. It uses an Arduino Uno. I decided to change the software and use Labview instead. Step 1: Parts This are the necessary parts ne ...
Read more

›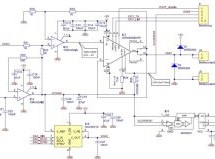 Modern battery operated portable devices use smart battery packs. Every new development of an electronic medical device must follow strict design flow defined by world-wide or local regulatory directives. The development process of any such device using smart battery pack requires specific operating conditions to meet the testing criteria. When smart battery pack is one of the main power sources the host sy ...
Read more

›
In this post I'm going to show you how you can monitor the power consumption of your battery driven (ESP8266/ ESP32) device. Measuring the power consumption over a full activity/ sleep cycle is the precondition to optimize your code for a longer battery runtime. Only with a reliable tool you can decide which code changes lead to less consumption. In a later post we'll look at some tweaks we can apply to the ...
Read more

›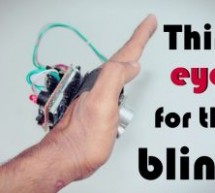 - The first wearable technology for blinds - Using ultrasonic waves to detect the obstacles - Notifying the user through vibrations/buzzer sound Third eye for blinds is an innovation which helps the blinds people to navigate with speed and confidence by detecting the nearby obstacles using the help of ultrasonic waves and notify them with buzzer sound or vibration. They only need to wear this device as a ba ...
Read more

›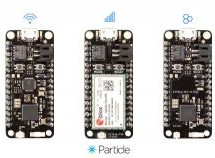 Particle, which has been known for its collection of  IoT focused development boards, and its Internet of Things (IoT) platform (Particle Cloud) has launched a new set of mesh network-enabled IoT development kits called Particle Mesh. Particle Mesh is expected to provide developers more insight into implementing mesh networking technology. They help to collect sensor data, exchange local messages, and share ...
Read more

›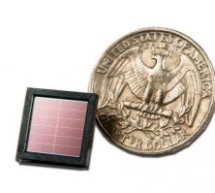 Saelig Company, Inc. (www.saelig.com) has introduced the patented Sol Chip Saturn802 Energy Harvester IC – a unique photovoltaic (PV) cell which can produce output voltage levels of 0.75V, 1.5V, 2.25V, 3.0V, 4.5V, and 9V, which existing solar cells cannot do.  The maximum power which can be obtained in full daylight is around 10mW, or 55uW in office lighting, so the Saturn802 IC is targeted at low-power app ...
Read more

›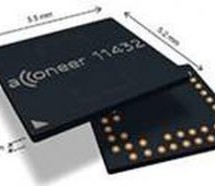 Acconeer's A111 radar sensor is based on a unique patented technology enabling mm accuracy with very low power consumption. The Acconeer A111 is a low power, high precision 60 GHz pulsed SRD radar sensor with a footprint of 29 mm2, delivered in one chip system in package (SiP) solution with embedded RF and antenna. The small size and the low power consumption makes it suitable for integration into any mobil ...
Read more

›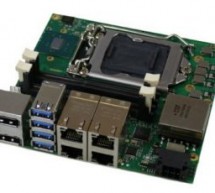 USA based ADL Embedded Solutions has introduced a new rugged, Nano-ITX form factor ADL120S single board computer (SBC). It is mainly produced for IoT, networking, and cyber-security applications. The highlighted feature of this SBC is its wide variety of PCIe expansion slots. The SBC includes 8x stackable PCIe interfaces, as well as optional custom expansion board services. Also, you get dual M/2 Key-B 2280 ...
Read more

›