What is it? This is a small (0.5 x 0.5 inch) breakout board for Texas Instrument's BQ25504 Ultra Low Power Boost Converter with Battery Management for Energy Harvesting Applications. From the datasheet: "The bq25504 device is the first of a new family of intelligent integrated energy harvesting nano-power management solutions that are well suited for meeting the special needs of ultra low power applications ...
Read more

›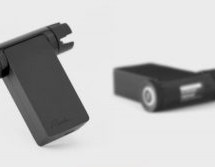 Roadie Tuner is a dream come true for guitarists! The automatic ring tuner, that is quick, easy to use, and three times more accurate than the human ear, is dedicated to beginner guitarists who are almost always frustrated with not knowing how to tune their guitar. This ultimate musician's tool works on all string instrument to fine tune them in seconds, including bass guitars. Roadie Tuner pairs with a fre ...
Read more

›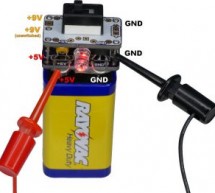 I have a $500 Rigol DP832 programmable triple-output power supply sitting on my bench, yet I built a 5V regulator to sit atop a 9V battery for some reason. Perhaps it's more portable, or cheap enough to toss in with the rest of the project it is powering, or maybe the bench power supply is just overkill. Or maybe, just maybe, I saw other people making them and I thought it would be cool to build myself. Two ...
Read more

›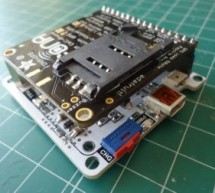 First of all, Happy New Year 2017! I hope all of yours starts the new year with good intentions. The mine one is write frequently here. Family and work don't let me much free time but I'll try it! For several months I'm working with FONA808 modules from Adafruit to make a portable, web-based locating system. This modules are based on the SIM808 module from SIMCOM manufacturer, and integrates both GSM and GP ...
Read more

›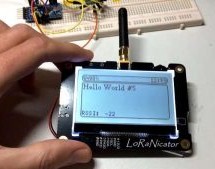 LoRa is a useful technology if you need to send data a long way at low power levels. Leveraging this, [5Volt-Junkie] decided to build a small pager named the LoRaNicator. Those who love a detailed build log will enjoy this. The pager features everything up to and including the kitchen sink. A Cortex M0+ runs the show, flashed with an Arduino compatible bootloader, while a RFM95W module handles the LoRa comm ...
Read more

›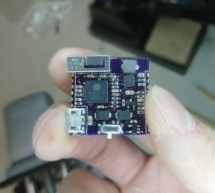 Part of the problem I've been seeing with inexpensive IoT dev boards, is that the design around the power system hasn't been very good. Here's my attempt to fix that. This is a battery-ready module with a proper lithium battery charge circuit, lithium battery protection circuit, power supply, and antenna, all in a 1 inch by 1 inch package. The goal is to have a tiny, inexpensive module that can immediately ...
Read more

›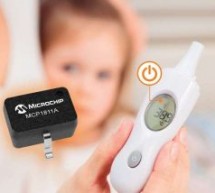 Extending battery life in portable devices up to four times longer than traditional ultra-low quiescent (Iq) LDOs, Microchip has announced a linear Low Dropout (LDO) regulator. With an ultra-low Iq of 250nA versus the approximate 1uA operation of traditional devices, the MCP1811LDO reduces quiescent current to save battery life, enabling end-users to recharge or replace batteries less often. The minimized p ...
Read more

›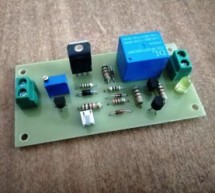 (AllNewsStories Editorial):- Ahmedabad, Mar 5, 2019 (Issuewire.com) – The board we are talking about is a perfect solution for powering the 6V systems like Arduino and Raspi. The device will be live on Indiegogo soon. Arduino, Raspberry Pi and other development boards have gained much attention in the field of electronics and IOT. These boards are very useful for prototyping purpose. The powering board also ...
Read more

›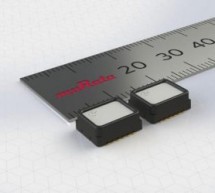 Murata has released a new 3-axis inclination sensor with a tilt angle output and digital SPI interface. The SCL3300 series will be used in a variety of demanding applications including levelling, tilt sensing, machine control and structural health monitoring. Based on Murata's proven 3D-MEMS sensing technology, the SCL3300-D01 is a 3-axis (XYZ) inclinometer with 4 user selectable measurement modes which can ...
Read more

›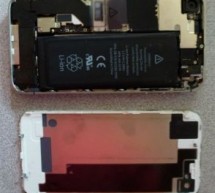 About a week ago, in preparing to run some errands, I plugged my iPhone 4S into the charger in my car so that I could stream Pandora while I drove. Oddly, a "this accessory may not be supported" message appeared on-screen; when I unplugged and re-plugged the iPhone to the charger, it didn't reappear, so I didn't think anything more of it ... until a half hour later, when the iPhone again alerted me, this ti ...
Read more

›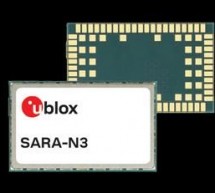 The multi‑band SARA‑N3 is globally configurable for operation under any NB‑IoT network.   Thalwil, Switzerland – November 27, 2018 – u‑blox (SIX:UBXN), a global provider of leading positioning and wireless communication technologies, has today announced the SARA‑N3, a multi‑band NB‑IoT module that supports a preliminary set of 3GPP Release 14 features (LTE Cat NB2). The SARA‑N3 is available in two variants: ...
Read more

›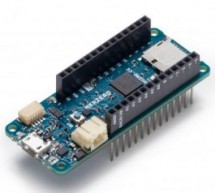 Arduino had announced a new member of its family: MKRZero! This new board comes with the size of 61x25mm MKR1000 board and the power of ARM-core Arduino Zero. The ARM-core board consists of an on-board SD connector with dedicated SPI interfaces (SPI1) that make it easy to browse your files with no extra hardware. You can power your MKRZero using a micro-USB cable or a LiPo battery, but you should pay attent ...
Read more

›