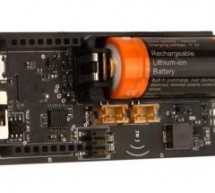 The 3DoT Board designed by Humans for Robots is now available to purchase from the Crowd Supply website offering an easy platform to build your perfect robot. Prices start from $49 and orders placed now will be start shipping during November 2020, free shipping is available throughout the United States and worldwide shipping is available for $10 extra. Features of the 3DoT Board : – Open source hardware– On ...
Read more

›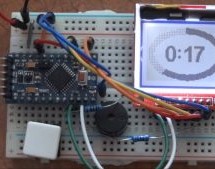 Feature creep is typically something to be avoided, since watching a relatively simple project balloon into a rat's nest of complexity often leads to ineffective, or even abandoned, projects. On the other hand, if you can maintain a tight focus, it's not always a bad thing. [cbm80Amiga] shows us how to drill down and add specific features in this single-button timer without losing focus on what the original ...
Read more

›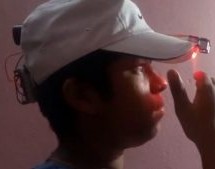 Some of us are oblivious to how often we touch our faces. The current finding is we reach for our eyes, nose, or mouth every three to four minutes. Twenty times per hour is an awful lot of poking, picking, itching, and prodding when we're supposed to keep our hands away from glands that can transmit and receive disease. To curb this habit and enter the 2020 Hackaday Prize, [Lloyd lobo] built a proof-of-conc ...
Read more

›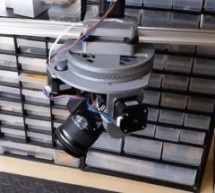 Photographers searching for a professional style motorised camera slider and pan-tilt camera mount, may be interested in a new project by YouTuber "isaac879". The project is open source with links to the design files and code provided via Github. Check out the first and second videos in the series below. "This is the pan tilt camera mount I designed for my DSLR Canon EOS 250D. I designed it for video motion ...
Read more

›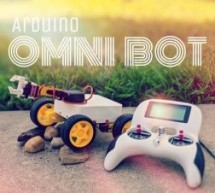 https://youtu.be/ytwDgwwSEc0 Description A durable, 3D printed, remote controlled Arduino based robot with several hundred meters range. A modular quick-connect motor scheme lets you rapidly prototype different robot designs without any tools. Perfect for robotics education for kids. Whats it all about? So you've just started learning Arduino, or maybe 3D printing and your ready to build something cool. You ...
Read more

›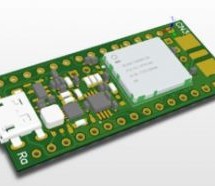 Small board with arduino nano compatibile pinout with power management and Murata ABZ LoRa module with STM32L0 microcontroller Features LoRa module: Murata ABZ Single cell LiPo cell charger on-board with charging signal internally connected to PA11 (via jumper) Buck/Boost switching power supply for delivering stable 3,3V regardless of the batterz voltage Battery fuel gauge on-board to control the real statu ...
Read more

›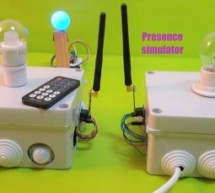 This project allow us to simulate presence and to detect movements in our home. We can configure a network of devices installed in differents rooms of our home all of them controlled by a main device. This project combines these features on a single device (PICTURE 1): It is a presence simulator: the device switchs on and off one light bulb (PICTURE 1) and use an IR transmitter (PICTURE ...
Read more

›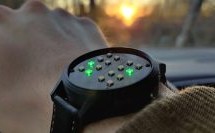 Nothing says tech addict quite like the wearing of a binary watch — and we say that as tech addicts ourselves. However, many of the homebrew binary watches we've seen don't just look nerdy because they are showing the time in binary. They are nerdy because it looks like someone strapped an Arduino to their wrist. Not so with [APTechnologies] "Ultimate Binary Watch." While creating a binary clock is not amaz ...
Read more

›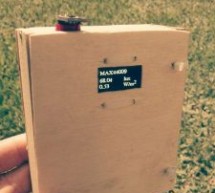 This project is about making portable luxmeter. It can be used in schools, where children can measure different kinds of light sources.Functions: 1. measure intensity of light in lux. 2. calculate solar irradiation from lux to watts/m2 (factor 112) 3. charging battery using USB port Total cost is around 13 $ without case. Luxmeter take 15 mA, so it will works long time on one Li-Ion battery. ...
Read more

›
This Instructables show how to create a tailor-made breadboard for dev board. Step 1: Current Breadboard Breadboard (solderless breadboards) is a very import component for prototyping of electronics. It can help you test the circuit before soldering it. Since the connection not require soldering, after the prototyping, all components can be reusable for next projects. There are various size of breadboard, a ...
Read more

›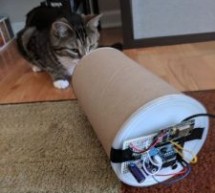 https://youtu.be/Sg6A_5jPaTo My wife and I recently moved to a new apartment with our cat, Nymeria. This new apartment came with an extra houseguest - a small bird just outside our door. This bird happily chirps all day, which torments our cat who can't find the source of the chirping. I decided to make a chirping toy using a few extra components I had on hand. I'm happy to report that our cat loves it and ...
Read more

›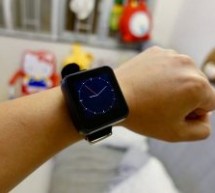 https://youtu.be/gSs7gNcs25Q This instructables show how to start playing with TTGO T-Watch. Step 1: What Is TTGO T-Watch? TTGO T-Watch is watch shape ESP32 based development kit. 16 MB flash and 8 MB PSRAM both are top specification. It also built-in a 240x240 IPS LCD, touch screen, micro-SD card port, I2C port, RTC, 3-axis accelerometer and a custom button. The backplane also can be switched to other modu ...
Read more

›