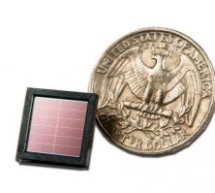 Saelig Company, Inc. (www.saelig.com) has introduced the patented Sol Chip Saturn802 Energy Harvester IC – a unique photovoltaic (PV) cell which can produce output voltage levels of 0.75V, 1.5V, 2.25V, 3.0V, 4.5V, and 9V, which existing solar cells cannot do.  The maximum power which can be obtained in full daylight is around 10mW, or 55uW in office lighting, so the Saturn802 IC is targeted at low-power app ...
Read more

›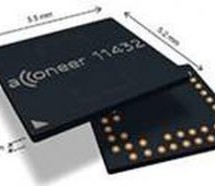 Acconeer's A111 radar sensor is based on a unique patented technology enabling mm accuracy with very low power consumption. The Acconeer A111 is a low power, high precision 60 GHz pulsed SRD radar sensor with a footprint of 29 mm2, delivered in one chip system in package (SiP) solution with embedded RF and antenna. The small size and the low power consumption makes it suitable for integration into any mobil ...
Read more

›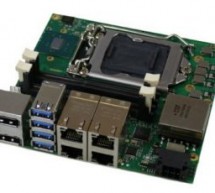 USA based ADL Embedded Solutions has introduced a new rugged, Nano-ITX form factor ADL120S single board computer (SBC). It is mainly produced for IoT, networking, and cyber-security applications. The highlighted feature of this SBC is its wide variety of PCIe expansion slots. The SBC includes 8x stackable PCIe interfaces, as well as optional custom expansion board services. Also, you get dual M/2 Key-B 2280 ...
Read more

›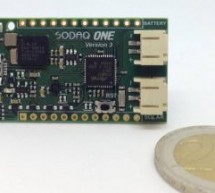 Overview: This is the third generation of our succesful SODAQ ONE board. It is equipped with a solar charge controller and runs on a LiPo or a permanent battery. It has the Ublox Eva 8M GPS module which is not only miniature but with it's assisted GPS feature it can get a fix within seconds. We've now added an extremely low power Accelerometer/Magnetometer. This gives the board a nifty feature where it can ...
Read more

›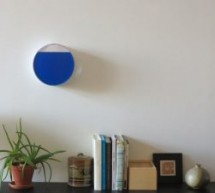 This is a tutorial for making the Tidal Clock. The clock shows the ebb and flow between high and low tide by a rising and falling water level. It consists of an airtight acrylic container that has a front visible chamber and a back hidden chamber. A volume rotates through the back chamber, displacing the water in the front and causing the water level to rise and fall. The rotation is controlled by an Arduin ...
Read more

›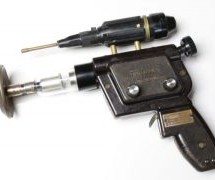 If ever there was a quintessential weapon of science fiction, it would have to be the ray gun. [lonesoulsurfer] built this one-of-a-kind stunner from his impressive collection of junk. It's centered around a vintage Bakelite soldering gun, a vacuum tube, and a portable stove burner, all of which contribute to the fantastic mid-century look. Inside is a slightly modified version of a ray gun sound ...
Read more

›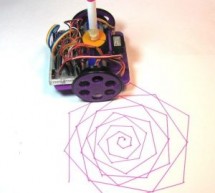 https://youtu.be/Uo2aUUNhdKs I designed this project for a 10-hour workshop for ChickTech.org whose goal is to introduce teenage women to STEM topics. The goals for this project were: Easy to build.Easy to program.Did something interesting.Low-cost so participants could take it home and continue to learn. With those goals in mind, here were a couple of the design choices: Arduino compatible for ease of prog ...
Read more

›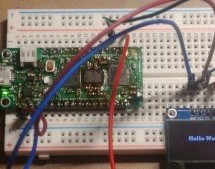 [minh7a6] loves the Adafruit Feather, but sees some room for improvement. First is the matter of 5V tolerance. While just about everything is available in a 3.3v range these days, sometimes it's just nice not to have to care. The main controller on the Feather is plenty powerful, but its intolerant pins just wouldn't do so it was swapped for a chip from the ever popular STM32F4 line. Then he wanted bet ...
Read more

›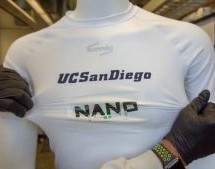 Nowadays, there is a lot of technology that implements wearables in fashion, medicine, worker safety, accessories and much more. Many wearables are coupled with uncomfortable charging cables that are irritating for users to handle, some even have big batteries that make wearables a burden instead of an advantage. Statistics show that people tend to abandon this devices after only 6 months of buying them, an ...
Read more

›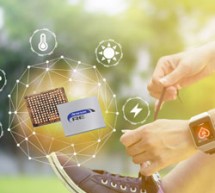 Renesas Electronics Corporation has launched its RE Family, which comprises the company's current and future lineup of energy harvesting embedded controllers. The RE Family is based on the company's proprietary SOTB process technology, which reduces power consumption in both the active and standby states, excluding the requirement for battery replacement or recharging. "Energy harvesting eliminates the labo ...
Read more

›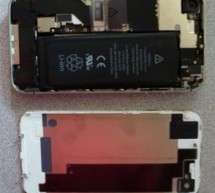 About a week ago, in preparing to run some errands, I plugged my iPhone 4S into the charger in my car so that I could stream Pandora while I drove. Oddly, a "this accessory may not be supported" message appeared on-screen; when I unplugged and re-plugged the iPhone to the charger, it didn't reappear, so I didn't think anything more of it … until a half hour later, when the iPhone again alerted me, this time ...
Read more

›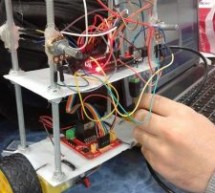 In this project I will describe the construction of robots standing in equilibrium with Arduino.We explained in our previous version of the android controlled project. In this project we will move to our control. Let's go let's get to our building project. Step 1: Materials: Arduino Uno or MegaL298 Motor Driver Card3 Piece potentiometerYou can cut plexiglass plate for mechanical or rigid plastic containers. ...
Read more

›