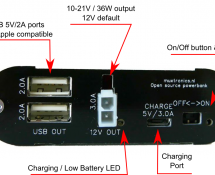 Why did I build a power bank? Why would anyone even try to build a power bank - i.e. an external battery for charging mobile devices - these days? These things are commodity, it's impossible to compete. Right? Well, that is until you find out that the type of power bank for your application, namely charging a higher-end tablet with 12V input, does not exist cheaply. Looking around for 12V power banks yields ...
Read more

›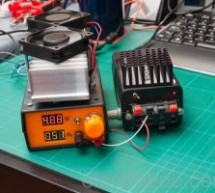 Intro What does one do when designing a power supply? Well, build a power supply tester, of course. One of the simplest things to build is a constant current load. This will allow for testing of the endurance of the power supply, as most of the designs out there are using slow components. However, I wanted to make a better one: one that I could hook up to my Analog Discovery and generate a test waveform to ...
Read more

›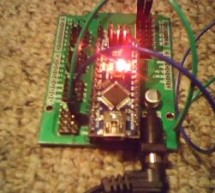 Masses if not all Arduino Experiments done my way,that being everyone carry's out experiments different to the next person,as such this instructable will have alot of videos,and pictures as well as detailed descriptions of each experiment what I did how and why....LARGE INSTRUCTABLE BE WARNED!(there are many arduino instructables on such things,however this will be a very large instructable with many step's ...
Read more

›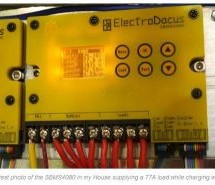 Solar BMS (Solar Battery Management System) is a solar charge controller designed to replace the Lead Acid solar charge controllers most people use today in Offgrid, RV, Boats and multiple other applications with 12V and 24V systems. Solar BMS can be used with 3 up to 8 Lithium cells (any type) or supercapacitors. The new SBMS100 will have multiple improvements over the first generation SBMS4080 see further ...
Read more

›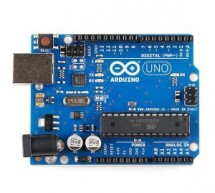 This simple project is intended to help you in answering the lifelong question "Does this battery have any juice left?". Although popularity of single cell batteries (such as AA, AAA, C and D cell) is diminishing, there are still many small devices like TV remotes, flashlights, and other small portable electronics that run on these forms of power. Step 1: Hardware Required In order to make a battery tester, ...
Read more

›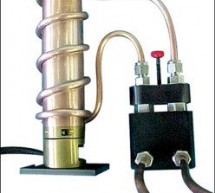 The terahertz (THz) region, which is based on 1THz frequency, separates electronics from photonics and has been difficult to access for ages. Semiconductor electronics cannot handle frequencies equal to or greater than 100GHz due to various transport-time related limitations. In other hand, photonics devices fail to work below 10THz as photon's energy significantly drops to thermal energy. Terahertz Electro ...
Read more

›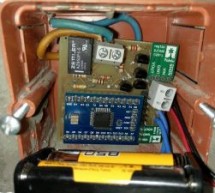 Story Idea and reason One of my long running projects, "lights off" comes from the need to know : "Did I turned off my bathroom light?" ; "This light are on for too much time, I wonder how much I am paying for it". Without wanting to rewire my house, I came up with designing the WiFi switches, battery powered. Switch unit  To do so, the wall switch is controlling the Mega's inputs that is setting and resett ...
Read more

›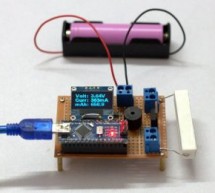 I have salvaged so many old lap-top batteries ( 18650 ) to reuse them in my solar projects.It is very difficult to identify the good cells in battery pack.Earlier in one of my Power Bank Instructable I have told, how to identify good cells by measuring their voltages, but this method is not at all reliable.So I really wanted a way to measure each cell exact capacity instead of their voltages. Few week ago, ...
Read more

›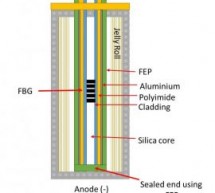 Researchers at the University of Warwick in the UK have developed sensors which measure the internal temperature and electrode potential of Lithium batteries. The technology is being developed by the Warwick Manufacturing Group (WMG) as a part of a battery's normal operation. More intense testings have been done on standard commercially available automotive battery cells. If a battery overheats it becomes a ...
Read more

›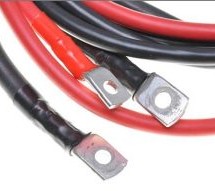 Cloom, a reliable wire harness, and cable assemblies manufacturer, today published a "Cloom-Battery Cable Cuide." It has four chapters that cover some useful terms about battery cable assembly knowledge. "The Cloom R&D team adapts quickly to the changing market needs. The R&D team helps customers in developing the design, advising on the material, developing new products, and ensuring that the essen ...
Read more

›
We love the Arduino board and it's prototyping platform . It makes the complete prototyping process smooth and enjoying with the help of it's add on such as Arduino IDE and a huge community support.But sooner or later you will find that the specifications provided by the arduino boards is not enough . And then the problem arises about which board should we use so that our desires are fulfilled.Also How easy ...
Read more

›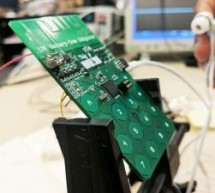 "Hello, hello. I am calling from a battery-free phone." Vamsi Talla's words in a cluttered lab at the University of Washington in Seattle are barely audible through pops and static. But the fact they can be heard at all, on a nearby Android smartphone, is revolutionary, because Talla's own cell phone has no battery at all. It draws what little power it needs from thin air. The prototype cell phone is the cu ...
Read more

›