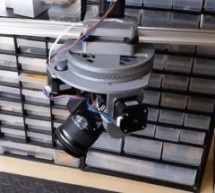 Photographers searching for a professional style motorised camera slider and pan-tilt camera mount, may be interested in a new project by YouTuber "isaac879". The project is open source with links to the design files and code provided via Github. Check out the first and second videos in the series below. "This is the pan tilt camera mount I designed for my DSLR Canon EOS 250D. I designed it for video motion ...
Read more

›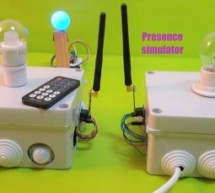 This project allow us to simulate presence and to detect movements in our home. We can configure a network of devices installed in differents rooms of our home all of them controlled by a main device. This project combines these features on a single device (PICTURE 1): It is a presence simulator: the device switchs on and off one light bulb (PICTURE 1) and use an IR transmitter (PICTURE ...
Read more

›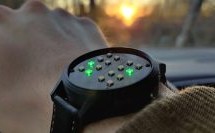 Nothing says tech addict quite like the wearing of a binary watch — and we say that as tech addicts ourselves. However, many of the homebrew binary watches we've seen don't just look nerdy because they are showing the time in binary. They are nerdy because it looks like someone strapped an Arduino to their wrist. Not so with [APTechnologies] "Ultimate Binary Watch." While creating a binary clock is not amaz ...
Read more

›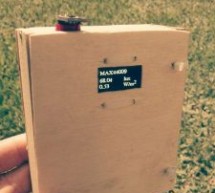 This project is about making portable luxmeter. It can be used in schools, where children can measure different kinds of light sources.Functions: 1. measure intensity of light in lux. 2. calculate solar irradiation from lux to watts/m2 (factor 112) 3. charging battery using USB port Total cost is around 13 $ without case. Luxmeter take 15 mA, so it will works long time on one Li-Ion battery. ...
Read more

›
This Instructables show how to create a tailor-made breadboard for dev board. Step 1: Current Breadboard Breadboard (solderless breadboards) is a very import component for prototyping of electronics. It can help you test the circuit before soldering it. Since the connection not require soldering, after the prototyping, all components can be reusable for next projects. There are various size of breadboard, a ...
Read more

›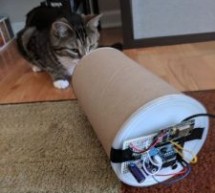 https://youtu.be/Sg6A_5jPaTo My wife and I recently moved to a new apartment with our cat, Nymeria. This new apartment came with an extra houseguest - a small bird just outside our door. This bird happily chirps all day, which torments our cat who can't find the source of the chirping. I decided to make a chirping toy using a few extra components I had on hand. I'm happy to report that our cat loves it and ...
Read more

›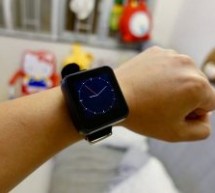 https://youtu.be/gSs7gNcs25Q This instructables show how to start playing with TTGO T-Watch. Step 1: What Is TTGO T-Watch? TTGO T-Watch is watch shape ESP32 based development kit. 16 MB flash and 8 MB PSRAM both are top specification. It also built-in a 240x240 IPS LCD, touch screen, micro-SD card port, I2C port, RTC, 3-axis accelerometer and a custom button. The backplane also can be switched to other modu ...
Read more

›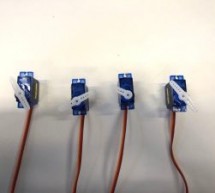 https://youtu.be/bP358pV-vVY Here's how to build a simple robotic arm with a gripper using popsicle sticks, an Arduino, and a few servos. Supplies: Feel free to use similar materials or whatever you already have. (e.g. cardboard instead of popsicle sticks) Materials: 14 Popsicle Sticks4 Micro Servos (with their horns and screws)4 Rotary Potentiometers1 Half Size Breadboard1 Arduino Uno1 6-Volt Battery Pack2 ...
Read more

›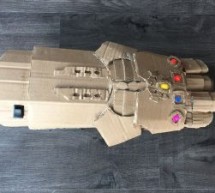 https://youtu.be/-H7YejeUWbI In my previous project i have made an infinity gauntlet that control a light switch. I wanted to use six stones and each stone can control appliance, door lock, or lighting.So, I made a home automation system using infinity gauntlet. In this project I used the RF24Network Library, which enables to build a wireless network with many Arduino boards. Step 1: Hardware and ...
Read more

›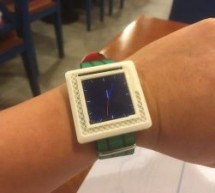 This Instructables show how to make a Arduino Watch from Arduino Watch Core. Step 1: Preparation Arduino Dev Board This time I am using Sparkfun Pro Micro 3.3 V 8 MHz dev board. Watch Display This time I am using a ST7789 1.3" IPS LCD. Lipo Battery I have some 301420 Lipo battery in hand. Lipo Charge Board I have some 15 mm x 15 mm Lipo charge board in hand. RTC Chip This time I am using DS3231M, it built-i ...
Read more

›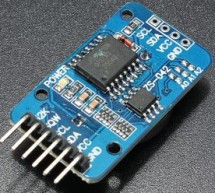 Hi guys, in one of our previous tutorials, we built a real-time clock with temperature monitor using the DS3231 and the 16×2 LCD display shield. Today, we will build an upgrade to that project by replacing the 16×2 LCD display with an ST7735 based 1.8″ colored TFT display. Apart from changing the display, we will also upgrade the features of the project by displaying the highest and lowest temperature that ...
Read more

›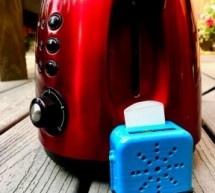 https://youtu.be/9jhreDmp_GM This Instructable started as my great interest in the TV show Toast of London. The British Matt Berry comedy that can now be found on Netflix has some superb voice overs that I wanted to accommodate in my morning toaster routine. In a running joke, he was required to make recordings for the British Navy for their launching sequence of Nuclear Missiles, Jamaican cigaret ...
Read more

›