Based on 1.1-µm pixel technology, the AR1335 CMOS image sensor from ON Semiconductor provides 18% better sensitivity than previous-generation devices, along with increased quantum efficiency and linear well capacity to enable near-digital still-camera quality and low-light
imaging on smart-phone cameras.
The sensor's pixel and color filter processing increase sensitivity, allowing more light to be captured to improve image quality, especially in low light.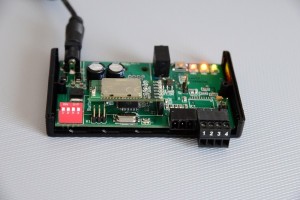 The AR1335 offers crisp 13-Mpixel resolution with high-quality zoom and sharp reproduction of scene details. Professional video quality is supported through 4K ultra-high definition and cinema formats at 30 fps and full HD 1080P at 60 fps. On-chip camera functions include windowing, mirroring, column and row skip modes, and snapshot mode. In addition, a 32° chief ray angle makes the sensor suitable for low z-height applications.
The AR1335 is now in mass production in die format. It has been designed into several smart phone models, with availability in leading phones expected by the second quarter of 2015.
For More Details: Sensor enables low-light imaging for smart-phone cameras