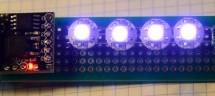 Update: Looks like somebody had this idea before me and made a product out of it. Just Google Fake TV. In fact, you can also buy a clone of this from AliExpress – again, just search for 'fake tv' in AliExpress. The Chinese versions can be had for about $12 in your hand and that includes a power supply (no doubt of somewhat dubious quality and safety standards). So what follows is a fun project, but it's eas ...
Read more

›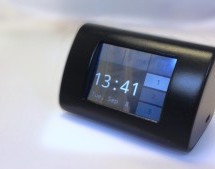 A couple of months ago I picked up cheap WiFi-controlled LED bulbs (one among dozens of very similar devices), after seeing them at a friend's place.  This turned out to be an excuse to play with the ESP8266, which has inspired several hacks. I was overall very happy with these bulbs: decent Android and iOS apps and, compared to fancier solutions (e.g., Philips Hue or Belkin WeMo), they do not require any p ...
Read more

›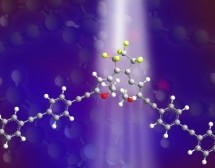 In the pursuit of ever-shrinking circuitry for nanotechnology electronics, increasingly smaller devices and components are being developed. Now researchers at the University of Konstanz and the Helmholtz-Zentrum Dresden-Rossendorf (HZDR) in Germany claim to have micro-miniaturized the humble electrical switch all the way down to molecule size and proven its operation for the very first time. Unable to flick ...
Read more

›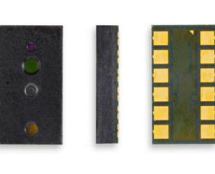 The VL6180X is the latest product based on ST's patented FlightSense™technology. This is a ground-breaking technology allowing absolute distance to be measured independent of target reflectance. Instead of estimating the distance by measuring the amount of light reflected back from the object (which is significantly influenced by color and surface), the VL6180X precisely measures the time the light takes to ...
Read more

›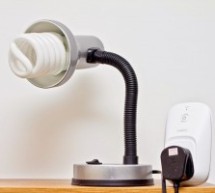 Every year I notice that I have little issue waking up at 7am during summer months, yet waking up at 8am during winter is always unpleasant. Some quick research led me to find that the body is gradually woken up by light, which is why products such as the Phillips Wake-Up Light exist. However, with  a starting price of £60 for the (very) basic version, I've opted to make my own smartphone-connected, automat ...
Read more

›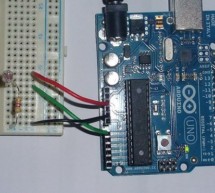 In this Arduino UNO tutorial, we are going to use a Light Dependent Resistor (LDR) to create a simple childrens bedroom nightlight which turns on automatically when it gets dark and turns off when it gets light. An LDR's resistance changes depending upon the amount of light hitting the sensor.  For the LDR we are going to use the resistance reduces as the light falling on the device increases. Used in conju ...
Read more

›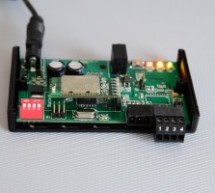 Based on 1.1-µm pixel technology, the AR1335 CMOS image sensor from ON Semiconductor provides 18% better sensitivity than previous-generation devices, along with increased quantum efficiency and linear well capacity to enable near-digital still-camera quality and low-light imaging on smart-phone cameras. The sensor's pixel and color filter processing increase sensitivity, allowing more light to be captured ...
Read more

›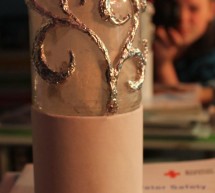 This was my very first arduino project.  Its great for beginners. Fade the color or the lights my moving your hands near it.  It fades from a pretty purple blue to a firey red-orange. Its was SUPER easy to build, not to hard to write the code, and its really impresses people!  I gave it to my mother for christmas, and it was a big hit. Watch the video to see it in action! I apologize for the poor quality, I ...
Read more

›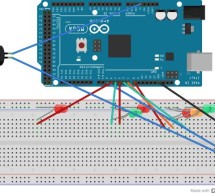 This video shows the Traffic light and pedestrian crossing I've implemented with an Arduino. It's a reproduction of the crossing near my home, timings taken from a video of it. Incidentally, I produced the diagrams for this using a product called Fritzing.  It's a nifty piece of software that allows you to draw a breadboarded version of your circuit, lay out the circuit schematic and then automatically desi ...
Read more

›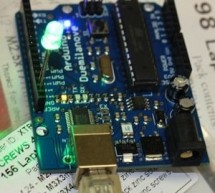 Last week, we learnt about the basic structure of an Arduino program and took a closer look at the 'blink' example. Hopefully you took the opportunity to experiment with code, adjusting the timings. This time, we'll be writing something from scratch. In fact, let's make a traffic light. Apart from the basic Arduino, you'll need: A red, yellow and green LED. A breadboard. 3 x suitable resistors for the LEDs ...
Read more

›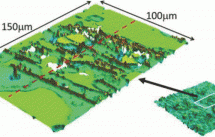 Researchers at Tohoku University in Japan have developed a new low-cost flat panel light source that could pioneer a new generation of brighter, cheaper and greener lighting devices to rival LEDs. The device uses arrays of highly conductive carbon nanotubes to deliver evenly-distributed illumination with high efficiency and a power consumption as low as 0.1 Watts – about 100 times lower than that of light-e ...
Read more

›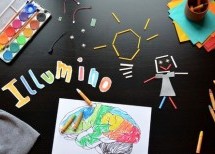 Ever wanted to visualize your brain activity in real-time? Move an object on a screen with your mind? This tutorial shows you how to make a recreational EEG beanie that turns brainwaves into light, using a microcontroller, LEDs and a special chip that processes brain activity. It also demonstrates how to use the hat to control audiovisual interfaces in Processing. To make this toy EEG device, I connected th ...
Read more

›