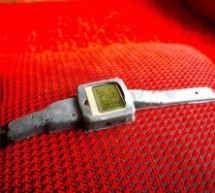 My goal for this project is to make a watch with selectable dials, stopwatch and millidays. This idea started with an Aprils fools prank about metric-time. (http://www.youtube.com/watch?v=K35xG1buyFA) First I wanted to make a metric clock but soon this idea evolved from a metric watch into an open course watch. I knew that it would be hard (or impossible) to make the watch small enough to really wear, but I ...
Read more

›
History and Story In the 1950s, 1960s, 1970s, 1980s and even up into the 1990s phone phreaking was an amazingly cool way to explore an unknown world of phone switching networks. To "phreak" a telephone switch, can be done by using frequencies, or tones to manipulate the switching hardware. In doing so, taking control of the hardware was simple and gave the "phone phreak" the power of an inward-operator. Blu ...
Read more

›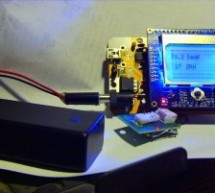 Arduino: Nokia LCD & Sensors PROBLEM: Making my Arduino, a Temperature-Relative Humidity sensor and a Nokia3310LCD screen work together. Now, I'm a Lazy Old Geek, so what I wanted was an Arduino kit that would take shields. This Freeduino was the cheapest that I could find at the time. http://www.seeedstudio.com/depot/freeduino-usb-complete-kit-p-58.html?cPath=79_82 Since I was at Seeedstudio, I also or ...
Read more

›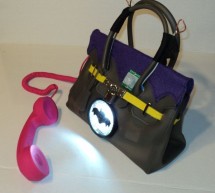 What a girl wants. What a girl needs.  What's more exclusive and has more cachet than scoring a Birkin bag? Pow!!! A Batgirl Birkin bag! Holey Haute Couture, Batman! Yes, you too can knock off a version of this famous bag.  Okay, even mine started out as a knockoff so you ain't doing anything iffy by copying another knockoff. No need to worry about the caped crusaders coming after your Fn a... wait, maybe t ...
Read more

›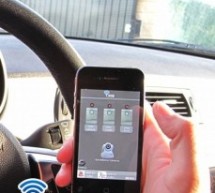 What do I need to start? The hardware requirements to start is: *Note: where can I purchase the material  with all the components to build myself the system: http://iwup.altervista.org/shop/reference_list.pdf 1.-) Arduino UNO with USB cable 2.-) Ethernet Shield Arduino 3.-) Relay (for arduino 5 V) 4.-) Router Belkin (we recommend N150 or N300), also TPLink models( we recommend TL-WR740N). See TPLink model c ...
Read more

›
Combining Arduino and other shield modules, we make a mobile phone named Arduino Phone. Meanwhile, we printed a shell for it with the 3D printer. Although it's not such fine as you think, even a little bit clunky, it's still very cool. That is the point this is a cell phone made by ourselves. While, we can't install Arduino Phone Apps limited by Arduino. So, if you want to play Angry Birds, then you need to ...
Read more

›
Arduino text'in. Key Features: 24 relays controlled by 4 I/O lines! Cell phone text using your Arduino. This project hacks a cell phone to text using normally open relays. After investigating cellular modules on the internet I decided it looks not only rather pricy, but also like a possibility that even after I had it working that a cellular provider might not let me put the device on their network. It seem ...
Read more

›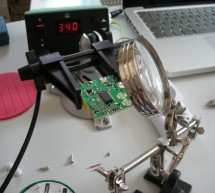 Being able to control everything from your pocket has long been a dream shared by many. Previously we've had universal remotes that can both control our TVs and radios, then we had wireless wall sockets. Both great things, but how likely is it that you're going to be carrying around those remotes with you everywhere you go? These days almost everyone has a smartphone in their pocket, so why not use that? So ...
Read more

›
The mailbox phone alert sends you a text whenever you get mail. I remember anxiously checking my mail multiple times a day during the spring of my senior year of high school as I awaited letters back from colleges. Nervously, I would walk up to the mailbox. My heart would skip a beat as I opened it. Nothing inside. I would then go through the same process an hour later. I thought, if only there were a solut ...
Read more

›
This project slightly modifies the Google Android sample app called "Bluetooth Chat" so you can type a message in the Android app and that same message will appear on an LCD attached to an Arduino Uno. Functionality:  Android  talks to Arduino 1. Run the Android "Bluetooth Chat" sample app (after we modify the app in this instructable).  Type a message in the app's text box and press the "send" button.  The ...
Read more

›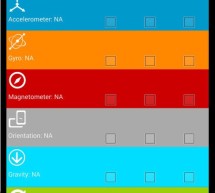 UPDATES Nov 23, 2013: SensoDuino 0.160 gets a face left. Nov 19. 2031: OPINION: The Amazing Synergy Between Arduino & Android. Nov 19, 2013: SensoDuino 0.159 is out. Android phone date (y,m,d) and time (h,m,s) are supported as sensors. Support for Android KitKat (4.4/API 19). INTRODUCTION Think of SensoDuino as having over a dozen virtual shields for your Arduino each providing a function or feat ...
Read more

›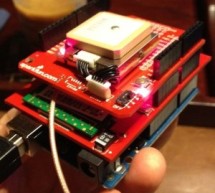 [INTRO] This past semester, I decided to build a GPS receiver with an iPhone app that tracks it for my semester project. Here is a step-by-step tutorial to show you how you can build your own. [OVERVIEW] Architecture of my Real-Time GPS Tracker project. I'll be using the diagram above to explain how the project is put together. Starting from the satellite at the top of the diagram, the GPS module receives G ...
Read more

›