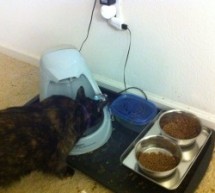 You give your pets everything: Food, water, a home, toys, and love. Why not give them a twitter account? This project allows you to monitor your pets' eating habits and receive alerts when their supplies are low. It's also a cute, fun way to learn how to interact with the Arduino, Twitter, sensors, and Ethernet. Let's get started! Step 1: The Parts Here is the part list I used to make it work. Depending on ...
Read more

›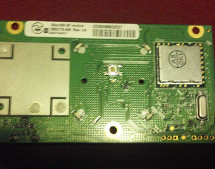 This instructable will go over the steps to connect a RF module from an RROD xbox to your computer so you can use a wireless controller with your computer. ******DISCLAIMER******* DONT TRY THIS IF YOU DONT HAVE ANY EXPERIENCE WITH ELECTRONICS/SOLDERING OR COMPUTERS IM NOT RESPONSIBLE IF YOU SCREW UP.... now that we've gotten that out of the way Step 1: Soldering .... First strip the usb cable, inside there ...
Read more

›
This instructable will show you how to control your computer's keyboard and mouse with an Android app via bluetooth to an Arduino BACKGROUND Ever wanted to control your computer's mouse/keyboard functionality without having to actually sit in front of it? I do all the time. For instance, I often hook my laptop up to the TV in my living room to watch a show on Netflix. Well, roughly 20 minutes later, when th ...
Read more

›
The Android Open Accessory Protocol makes it possible for you to create custom Arduino-based accessories for your Android phone or tablet. Attend this session to learn how to get started, the hardware & software required and how Handbag makes development easier. Content will be useful whether you have previous Android or Arduino experience or neither. ...
Read more

›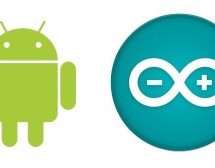 Arduino + Android Normally smartphone events are tightly coupled to your phone device itself. When your cell phone is ringing, your phone speaker plays a ringtone. When you get a new text message, your phone displays it on its screen. Wouldn't it be thrilling to make thoses phone events visible somewhere else, on your wearable, in your living room, on your robot, in your office or where ever you want it to ...
Read more

›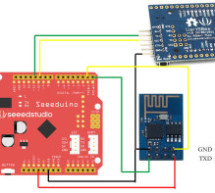 Overview ESP8266 is a highly integrated chip designed for the needs of a new connected world. It offers a complete and self-contained Wi-Fi networking solution, allowing it to either host the application or to offload all Wi-Fi networking functions from another application processor. ESP8266 has powerful on-board processing and storage capabilities that allow it to be integrated with the sensors and other a ...
Read more

›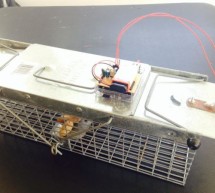 Havahart traps are really nice if you have pests to rid your home of but you don't feel the need to do this through means of killing the animal. The problem we are faced with is constant monitoring of the trap. If you forget to check back frequently (usually at least once a day), you risk having the animal dying in the cage simply due to shock or anxiety. As a result, you end up being more cruel to the anim ...
Read more

›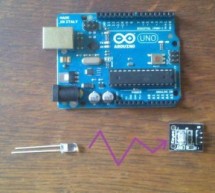 Hi all, For a project, I was looking for a cheap solution to send data from an Arduino to an other one. The serial port was already taken, and my transmission (unidirectional) needed to be wireless. My researches has brought me to discover these kinds of radio modules (433MHz). They were available on the net, but I was still looking for something else. So, I remember that I have in my stock an IR receiver w ...
Read more

›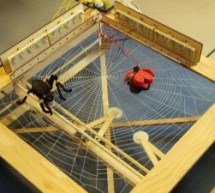 This project is a collaboration between  idesigner4 and bhasudha(me), students in the Fall 2012 course Things That Think (CSCI 7000) at The University of Colorado - Boulder. The story of our bug-catching spider automaton goes like this: A giant evil spider resides in a big web. One day an unfortunate lady bug gets trapped in the web and the scary spider pounces on it. We came up with the idea for this six-w ...
Read more

›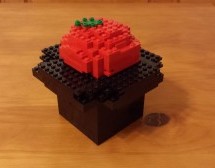 Whenever I go to Citi Field with my kids to see the Mets, they go crazy for the Home Run Apple.To me, the Apple is part of what makes baseball exciting for kids. Even though my kids may not watch most of the games, I still enjoy bringing them along. The Home Run Apple started popping out of a top hat at Shea Stadium in 1980 and now Citi Field has an updated version of the Apple. The apple pops up when a Met ...
Read more

›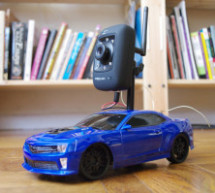 The Internet Controlled RC Car allows you to remotely drive around a small rc car from wherever you may be and see where it is going. This is fun because you can remote explore whatever space you leave it in, or hand over the keys - so to speak - and allow someone to drive around your space. This is also a great building block for a telepresence robot. This project is also a great beginner project for someo ...
Read more

›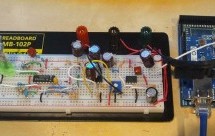 Have you ever wanted to impress your friends by saying something crazy like, "I think there's going to be an earthquake soon" moments before an earthquake hits? Or do you just want some warning, a few seconds that could save your life. This project will allow you to hook up a seismic sensor to a router through the Ethernet shield and host a webpage off of the SD card on the shield. This webpage will then di ...
Read more

›