Twitter Mention Mood Light -- a mood light that alerts you when @username is mentioned on Twitter. This is a simple intro in how to control your Arduino from Twitter. If you are new to Arduino Twitter / Arduino Processing Twitter / Arduino Python Twitter / Twitter Mood Light, then please refer to simpleTweet_00_processing  and simpleTweet_01_python (and How to install Python packages on Windows 7 ) for a cr ...
Read more

›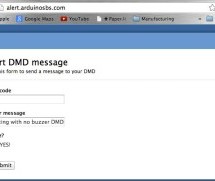 In the age of mobile phones, you would expect that people would be responsive to your call 24/7. Or… not. Once my wife gets home, the phone stays buried in her hand bag, or its battery is flat. We don't have a land line. Calling or SMSing to ask for a lift home from the train station on a rainy night or calling to ask if my keys are still on my desk is literally wishful thinking. I have this problem often e ...
Read more

›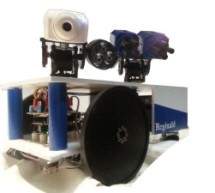 Reginald started from the simple, yet bold idea to control a bot from anywhere in the world with a live video feed. What I wasn't expecting was for Reginald to develop into an involved, feature rich project. With my work and money, I was able to complete a project exactly to my satisfaction and more. This tutorial chronicles the entire project: from top to bottom. Before I started my project, I had several ...
Read more

›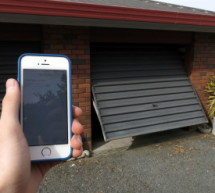 Ever come home in the rain to find the door locked and your keys elsewhere? No? Lucky you then! For those who have had such an experience or never wish to, this project will let you open your garage door with nay but a smartphone/tablet/laptop/WiFi-thing and your super secret password! After all, who leaves their smartphone at home nowadays. The very idea! All it takes is a network capable Arduino, a relay, ...
Read more

›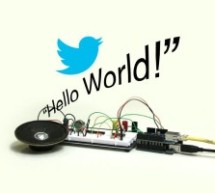 Let the world know what you're eating for breakfast with an 80's style vocal synthesizer!  This project uses an Arduino to send your Twitter stream to a voice generator chip called the SpeakJet.  The setup that I use here can also be extended to other applications where you'd want to translate text into speech, some ideas: -a robot which announces things or responds to its environment by speaking -some kind ...
Read more

›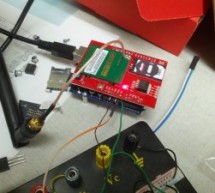 January 9, 2013 (1 hour): Met as a team after class to discuss preliminary project proposal. January 10, 2013 (2 hours): Met as a team after class to finish writing preliminary project proposal. WEEK 01 SUMMARY Accomplishments: Submitted preliminary project proposal. Weekly Work Total: 3 hours Project Work Total: 3 hours Week 02 January 16, 2013 (2 hours): Met as a team to write final project proposal and d ...
Read more

›
Have a problem with my wireless bridge. It works for a some time then, despite it saying everything it fine, refuses to connect wirelessly. All it needs is to be turned off and on again and it works again (for a while!). I decided that what was needed is some form of circuit to reset the unit on a regular basis, say every 15 minutes. With my Arduino I setup a system that waits 15 minutes then cycles the bri ...
Read more

›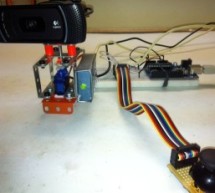 This is an instructable to show how to mount a webcam on a servo in a meccano frame and controlling it via an Arduino board. For a while now I was looking to do something more than blinking LEDs with my Arduino. This idea came to me while Skyping in our morning-meet with my colleagues to enable them to control what they see in our office. So on a rainy  Sunday afternoon a while back I pitched it to a buddy ...
Read more

›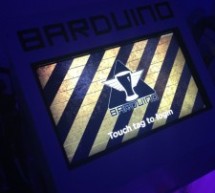 Got an Arduino? Like parties / alcohol? Can't be bothered to make your own bar quality cocktails? Make a Barduino! Its back, with new features in v2.0: Facebook integration - Facebook registration Page to track and graph drink consumption Touchscreen with gesture support RFID user login - sync with Facebook profile photo SQL drink database After party drink stats Illuminated drink dispenser The fully automa ...
Read more

›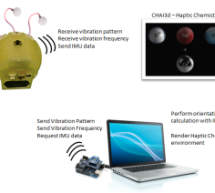 The goal of the project is to come up with an affordable yet generic vibrotactile feedback device to be used for educational purposes. A chemistry learning environment is developed to demonstrate a specific application of our device, in which users can manipulate ions and feel the corresponding electromagnetic attraction and repulsion forces through the vibration feedback. The entire project went well and p ...
Read more

›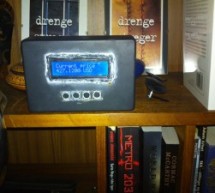 Hello everyone! I decided to create this tutorial on how to make a Bitcoin Price Ticker. Well, this is only a prototype and I will make a smaller edition with a more pleasant design and some other features at a later time. However, this serves as a nice proof of concept and hopefully it will give you some ideas for your own improvements. This Bitcoin Price Ticker will show the price of Bitcoins in 3 differe ...
Read more

›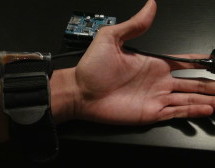 Step 1: The Sleep n' Tweet Now I am lucky enough to work at the greatest company in the world as a University of Waterloo, co-op student. It might not even be a company you've heard of yet. They're named Upverter and we are trying to change the way people design, build, share and collaborate on electronics. My job (also the coolest job in the world) is to find interesting problems that either have been or c ...
Read more

›