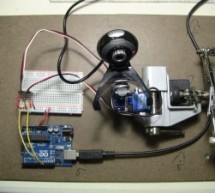 UPDATES Feb 20, 2013: In response to a question by student Hala Abuhasna if you wish to use the .NET Serial class, use the naming convention "\\\\.\\COMn" and replace n with a number > 9 to define your com port for COM ports above 9 such as COM10, COM11, etc. Mar 23, 2012: Featured on Adafruit's Blog Mar 23, 2012: Featured on Interactive Design Dec 13, 2011: Featured on Floss For Science This guide will ...
Read more

›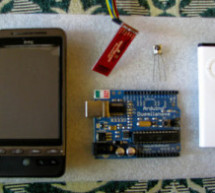 I love to integrate devices which are not supposed to be integrated and this guide shows you how you can control an Android mobile using Apple's Remote. (Who said Apple devices work only with Apple products ;) ) Also this is my entry to the Sparkfun microcontroller context. If you like this guide, please do vote for me. (Voting starts from Feb 14th) Basic Architecture This is the basic architecture of how w ...
Read more

›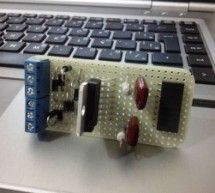 This is my homemade Dual H-Bridge using the IC L298N. For control DC motors or step Motors ao other purposes just like you need. Breakout L298N.ppt1 MB Step 1: Hardware and Materials COMPONENTS: 1 x perf  board 13x26 holes (3,5 x 7,0 cm) 2 x AK300/3 connector 1 x 8 Header female connector for Arduino 1 x L298N (Multiwatt15) 8 x 1N4001 Diode 2 x 100nF capacitor 2 x 0,47Ohm x 1W Resistor Wire (green and blue ...
Read more

›
This example shows you how to make a HTTP request using an Ethernet shield. It returns a Google search for the term "Arduino". The results of this search are viewable as HTML through your Arduino's serial window. Circuit The Ethernet shield allows you to connect a WizNet Ethernet controller to the Arduino via the SPI bus. It uses pins 10, 11, 12, and 13 for the SPI connection to the WizNet. Later models of ...
Read more

›
In this project I'm building a physical Twitter client using Arduino and a flag, basically an arduino powered retweet indicator, whenever any of my tweets is retweeted some physical action will happen to notify me of that. You'll need: 1. Flag. 2. Arduino. 3. Laptop with a java IDE installed on it. 4. Yellow Led 5. 330 Ohm resistor 6. Servo motor (even a weak one would do, you don't need a lot of torque) 7. ...
Read more

›
A simple server that distributes any incoming messages to all connected clients. To use, open a terminal window, telnet to your devices IP address, and type away. Any incoming text will be sent to all connected clients (including the one typing). Additionally, you will be able to see the client's input in your serial monitor as well. Circuit The Ethernet shield allows you to connect a WizNet Ethernet contro ...
Read more

›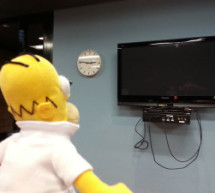 Smart Homer, a Web-enabled TV remote puppet Smart Homer is a Web-enabled puppet that turns on your TV when Simpsons is on. As Homer is too lazy to browse the Web himself, a script in the cloud checks the online TV program for him. If Simpsons is on, the script triggers the Arduino Web service in Homer's belly to activate his infrared eyes. No brain involved. This project by @tamberg was built at the 24-hour ...
Read more

›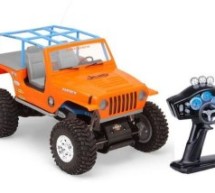 RC cars can be WiFi Cars...? RC cars are cool, but cheap RC cars have limited range and can only be controlled with the particular controller that was included with the car. I purchased a RC jeep, complete with 4 wheel drive, flexible suspension, and off-road tires for about 30 bucks. Not long after playing with the car I determined that I could improve it by using WiFi and Android. So I wasted little time, ...
Read more

›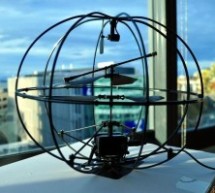 In this Instructable we will explain how infrared signals are used by a remote to control a toy or device, then show how a simple circuit can be added to an Arduino to operate the same device through free, Open Source software. This document is part of a series covering the Puzzlebox Orbit, a brain-controlled helicopter that features an open design, open hardware, and open software. The helicopter can be op ...
Read more

›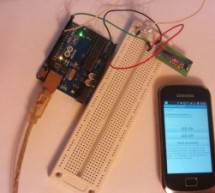 In this tutorial you'll learn how to use a bluetooth module and MIT's app inventor to create a wireless serial link between an android phone and an arduino board. Here is a short video showing an example app I created. I'll describe how to do the wiring, write an arduino sketch that can accept basic commands and send them and how to write the app itself. I asume you're already familiar with some of the basi ...
Read more

›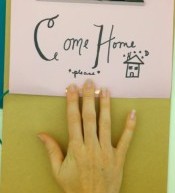 Can you believe that we live in an age where you can touch an object (any object - if it has metal on it) and a light will turn on in your loved-one's space - even if they live in a different city, state, or country!? You could tell your loved ones or friends when you're missing them, or when dinner is ready. The world is yours! We're going to show you how to connect spaces using an online websockets connec ...
Read more

›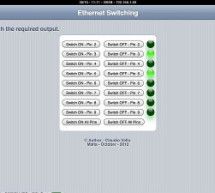 Aim: Switch relays from the ethernet or the internet, using your mobile, tablet or computer with a nice graphical user interface. Update V4.06 Please read the below steps to Step 2 if you are viewing this article for the first time. Please go to step 3 for the latest revision which is V4.06 Material: * Arduino MEGA 2560 * Arduino Ethernet Shield * Relay board * RJ45 cable Tools: * Arduino Software version 1 ...
Read more

›