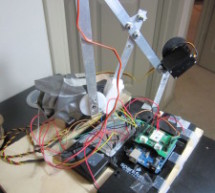 Hi. I'm Darren a 17 year old hobbyist, and this is the first Instructable I'm posting here, so I apologize if it kinda sucks! I hope it's good enough... So how did the idea of a robotic arm come to me? Well, the first thing I remember is our chemistry teacher (!) coming to me yelling that she has a project for me. It was for science Olympiad, however, apparently it was different from all the others, "someth ...
Read more

›

This server room environmental monitoring system is a low cost high performance device with the same onboard features as commercial devices costing hundreds of dollars more. In addition to a low cost platform we will provide low cost sensors for many important devices to insure your equipment stays safe and sound. Full instructions are available at sproutboard.com as well as several kits to create some very ...
Read more

›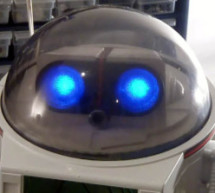 *Check back for more updates on this build :) So, have you heard of the Omnibot? Well! Any kid from the 80's will remember how amazing this robot was. For you young kids, this robot was released in the early 80's by Tomy. The robot was "programmable", in the sense that the actions were recorded to a casette tape. As you operated the robot over its remote control, the casette would record tones for each acti ...
Read more

›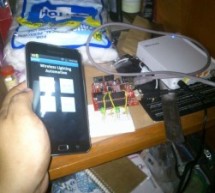 This is my second instructable. i want to share some of the basic things i made using the arduino i am so busy lately. then i got the chance to have this spare time... inspired by my former student and a fellow co league to share this arduino based wireless automation. this automation was done using an arduino together with an enc28j60 Ethernet Shield (because this is the only shield available here in my co ...
Read more

›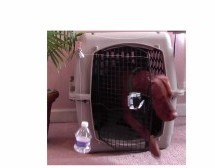 We can instantly open a door or control anything we can connect. It works from any iPhone, Android, or PC. After connecting something we want to control, download the free app to a PC, open a port, and control it remotely from anywhere. It's open source so anyone can modify it to sense and control anything they like. You can try it out here. In the kickstarter video we show creating a virtual fence around o ...
Read more

›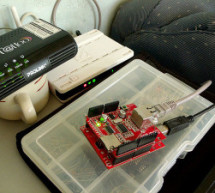 Been seeing few DIYs on how to establish a communication between MATLAB application and Arduino that is hardwired to PC. However, I haven't encountered anything that control Arduino via MATLAB wirelessly using the ENC28J60 compatible Ethernet shield. In this ible', I'm going to show the simplest way to control Arduino using MATLAB wirelessly. WHAT YOU NEED? 1) Arduino - You need a controller. I used Arduino ...
Read more

›
I wanted to make a photbooth for a Christmas party. I wanted it to be simple to operate and only be one click easy so that even a guest who was chemically uncoordinated could even operate it.I wanted a solution that would take a photo and post it on facebook. Guests could later tag themselves or others. There are three parts to this solution: The Photobooth software The Button Software for the button to tal ...
Read more

›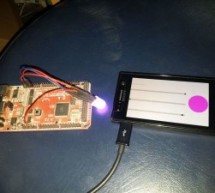 this is a project which makes an android app, then configure it to use it with android debug bridge or android accessory development kit. for making the android app we use android mode of processing. For hardware, i always choose arduino. here i have a Freeduino ADK from embedded market. for the communication since ADK is not that well developed for processing yet i am using ADB, which works for android OS ...
Read more

›
This device captures the IP address of your network and it publish on site DynDNS.com. All without PC. It allow a remote access to your LAN even if the IP address of the connections changes. For logistics reasons the provider can not assign a IP fixed for all users, so many users, especially private, work with a dynamic IP or public IP: in practice when they connect modem or router, to their connection is a ...
Read more

›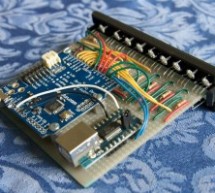 I run a NFS/NIS network under a combination of OS's for the upper-division physics lab here at CSUC, and one source of irritation is when one machine goes down and nobody lets me know until suddenly that machine is absolutely necessary NOW! So I figured an Arduino, living in the machine on my desk, might serve as an early-warning system for network problems. I used red/green common-cathode LEDs for my indic ...
Read more

›
A really fun project sent into us by Thomas Meghe. He's translated it all from his native French, which is a technical achievement itself. If you'd like to see the original, you can find it here. Bored of your favorite Twitter client ? No problem, here's the solution ! In this post we are going to explain how to control the awesome WowWee Robosapien with a wirelessly connected Arduino to trigger some action ...
Read more

›
This example shows you how to answer a HTTP request using an Ethernet shield. Specifically, it connects to pachube.com, a free datalogging site. The example requires that you set up a pachube.com account, as well as a pachube feed (for more information on setting up an input feed, please click here). Your Ethernet shield will then connect to that feed and upload sensor data every 10 seconds. Additionally, t ...
Read more

›