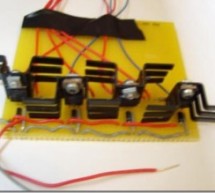 This page will show you how to put together a simple stepper motor driver board that can be controlled with an Arduino. I built mine to use with my heliostat projects, but it could be used for other things too. Update: I no longer use this driver board with my sun tracking / heliostat system. Commercial driver boards have become so cheap that it is hardly even worth bothering to build it. Additionally, this ...
Read more

›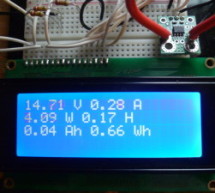 Major corrections and additions made 9/9/2014 For my off-grid Ham Radio and Solar projects, I needed a way to measure volts, amps, watts, amp hours and watt hours. There's a couple of commercial products that can do this, but not with the flexibility I wanted. I designed a Arduino micro-controller based solution that is very extensible. Right now it monitors the above values of attached gear, and I'm thinki ...
Read more

›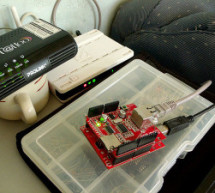 Been seeing few DIYs on how to establish a communication between MATLAB application and Arduino that is hardwired to PC. However, I haven't encountered anything that control Arduino via MATLAB wirelessly using the ENC28J60 compatible Ethernet shield. In this ible', I'm going to show the simplest way to control Arduino using MATLAB wirelessly. WHAT YOU NEED? 1) Arduino - You need a controller. I used Arduino ...
Read more

›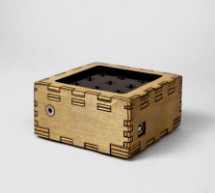 This electronic instrument allows you to sequence and loop audio and MIDI data.  Most of the time I use it to sequence drum samples so I can play around with different beats and rhythms.  The really great thing about this instrument is that it is very portable, it fits in your hands easily, runs off a single 9 volt battery, and has a headphone jack that you can plug into.  If you connect it to your computer ...
Read more

›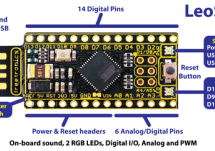 The Freetronics LeoStick is a handy break-out board for the ATmega32U4 microcontroller. The board has a convenient USB stick format, and is based on the pinout and connections of the Arduino Leonardo reference design for compatibility with the Arduino IDE. Before you plug in your LeoStick for the first time please read this section of the forum for any updates on installation and use. The LeoStick uses the ...
Read more

›
This how-to takes you through all the steps of making your own arduino on a perfboard or perfduino! Arduino microcontrollers are great for learning about physical computing and are very useful for rapid prototyping. Arduino's simple programming language makes it a favorite of hobbyists and diy-ers around the world. Because arduino boards range in price from 30 to 70 dollars, it can be very cost effective to ...
Read more

›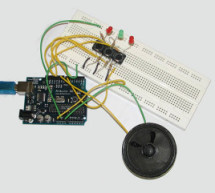 In our previous two tutorials (see here and here), we created a Simon-type game using the Arduino, a hardware platform for simple, and not so simple, electronics projects. We placed three buttons and three LEDs on to something called a breadboard, and wrote a small program that would send a random sequence to the LEDs, which the player would then need to replicate by pressing the buttons in the same order. ...
Read more

›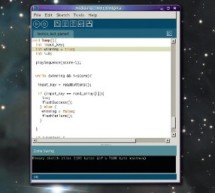 In part 1 of our Arduino tutorial seres we covered the basics of how the Arduino works, and we're going to use that knowledge in a hands-on project and see how this open-source hardware programming environment works when we're actually trying to get something done with it. After this, you'll have more than enough information to be able to tackle your own projects with confidence - we're going to build on th ...
Read more

›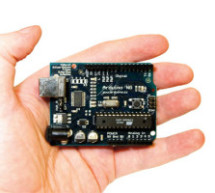 Arduino is cool. It's cool because it's a tiny device - about three inches by two inches - that comes with a USB port and a programmable chip. It's cool because you can program it using a very simple programming language known as Wiring. But most of all, it's cool because the entire reference design for the hardware is available under a Creative Commons licence, so you're free to build your own if you want ...
Read more

›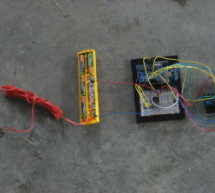 This instructable will show you how to make an RC launch system for your Estes rocket, which can be operated with a TV remote. What it does is it allows you to press the center button on your TV remote, and it'll automatically launch your rocket. In this way it is basically a wireless version of the standard launch controller. But this is not all it does. You can use the up and down arrows on your remote to ...
Read more

›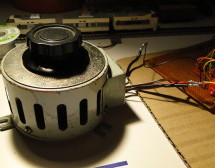 A quick introduction to the Arduino Arduino is an open-source electronics prototyping platform based on flexible, easy-to-use hardware and software. It's intended for artists, designers, hobbyists, and anyone interested in creating interactive objects or environments. Arduino can sense the environment by receiving input from a variety of sensors and can affect its surroundings by controlling lights, motors, ...
Read more

›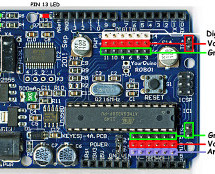 INTRODUCTION This manual will show you how to use each of the components in the kit, and give you software Sketch examples for each one. Then you can combine some components to make examples of Automatic Systems such as a lighting controller.   You're probably here because you're interested in MAKING things with Arduino. The first questions: What can you do with a MicroComputer like Arduino? How do you get ...
Read more

›