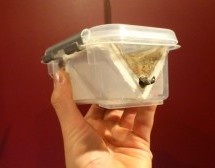 Step 1: Things you will need the images show you what you need. you will also need (but is not shown in picture soldering iron shrink tubes lighter 5 volt power supply usb cable (to program you're arduino)   info on the foamed pvc sheet This is a material that is very easy to cut whit the stanly knife.i found it at the local hardware store.its 6 mm thick and is 50 cm on 100cm in dimension.if you can't find ...
Read more

›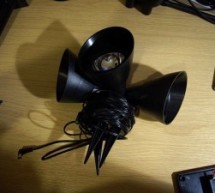 I bought a solar powered garden light. The solar panel charges the batteries and when it gets dark the lights (3x LEDs) turn on until it either gets lights again or the batteries run out. It has a small amount of intelligence (turns on when dark off when light) but not enough! Time for some upgrades. :D First, the batteries. The control box houses the batteries, which are three Ni-MH AA cells. They are 600m ...
Read more

›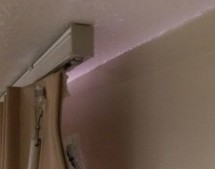 Hate having to manually open and close your drapes? Hate getting back from work/school and your room is dark and dreary? Do you want curtains that open and close themselves? Then you need Dr. Drape! Dr. Drape is an easy DIY project using an Arduino and servo to open and close your drapes at the tap of a button or on an automated schedule. The code included in this tutorial responds to your button press to o ...
Read more

›
THANKS TO CONCERNED VIEWERS, I HAVE LEARNED THAT THIS IS NOT SAFE AND SHOULD NOT BE REPLICATED. SO PLEASE DONT TRY THIS :) THANKS TO EVERYONE WHO COMMENTED, I LEARNED A LOT I am not an engineer, just an experimenter and hacker and prototyper etc, so, thanks to people who know a lot more than I do, I learned that this is not safe to use ------------------------------------ Have you ever wondered how you can ...
Read more

›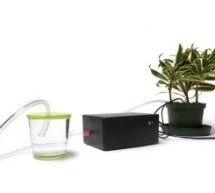 Plants liven up any space by adding a sense of airiness and life. That is - of course - when you don't forget to water them, and they shrivel up and die. I am very bad at remembering to water plants. That is why I built this self-watering plant to do it for me. Using a soil sensor, and an Arduino-controlled water pump, I have created a system that will never forget to do it. Instead of remembering to water ...
Read more

›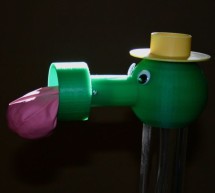 In Froggy World, the amusement park for adventurous plastic frogs, it became necessary to to move the frog from a train car back to the catapult.  Because I couldn't know whether the frog would be upright or sideways--and in what orientation--the gripper was a challenge. I read about the "coffee gripper" developed at Cornell and used that technique for transporting the frog. In the video, I cut out the "20 ...
Read more

›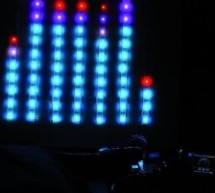 Let's put together a pixel strip with an HL1606, an Arduino UNO and the Spectrum Shield to build a seven bands "large" Spectrum Analyzer of simple construction. The Strip used uses the HL1606 controller to allow direct management of each of the LEDs. The chip runs two RGB groups and has 4-pin for input/output. The serial communication protocol allows input to output passage whenever the chip receives new da ...
Read more

›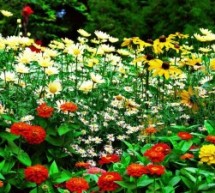 This instructable is a guide for setting up an automated gardening system using an arduino and other cheap electronic parts.  It allows sustainable gardening by using sensors to determine soil moisture, as well as a webscraper to determine future weather.  It uses this information to save water by only using the requisite amount.   Requirements for this project include experience soldering, some basic progr ...
Read more

›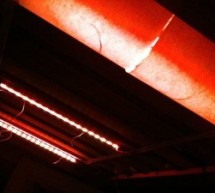 This instructable is a quick write-up of my experience creating a multifunctional moodlight. Some basic knowledge of electronic circuits is expected. The project has not yet finished, some adding functionality  and tweaking has to be done but it is already functional. If you guys are enthousiast about this instructable I will update it. At the heart of the system is an Arduino. It will process the input fro ...
Read more

›
Persistence of Vision (POV) Wands are a fun way to create interesting long exposure photographs and light displays.  The wand consists of a single row of LEDs controlled by an Arduino Uno.  When the wand is turned on it appears to be flickering in a random pattern, but if you move it quickly back and forth, you will see text or an image appear.  This wand project is incredibly customizable, I've included al ...
Read more

›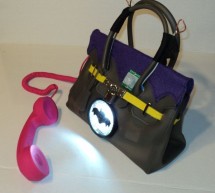 What a girl wants. What a girl needs.  What's more exclusive and has more cachet than scoring a Birkin bag? Pow!!! A Batgirl Birkin bag! Holey Haute Couture, Batman! Yes, you too can knock off a version of this famous bag.  Okay, even mine started out as a knockoff so you ain't doing anything iffy by copying another knockoff. No need to worry about the caped crusaders coming after your Fn a... wait, maybe t ...
Read more

›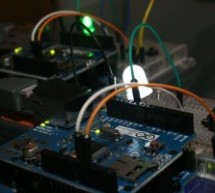 This instructable shows the principles involved in making devices to control home automation over the internet. We're going to construct a device (or several of them), that talk to each other over the internet to control lights, motors for curtains/blinds, power sockets etc. In contrast to devices controlled from a web browser or phone, these are designed to be simple, Arduino based devices that are capable ...
Read more

›