Due to power consumption (amongst other factors), IoT solutions typically prefer to rely on fancy web-based dashboards and mobile apps for user interactions rather than the use of displays, but scenarios (like industrial IoT applications) arises where a display is required to drive real-time interaction with users. To provide a solution suitable for this kind of situations where displays are required, Onion recently announced the launch of a new Low-cost, Linux computer called the Omega2 Dash.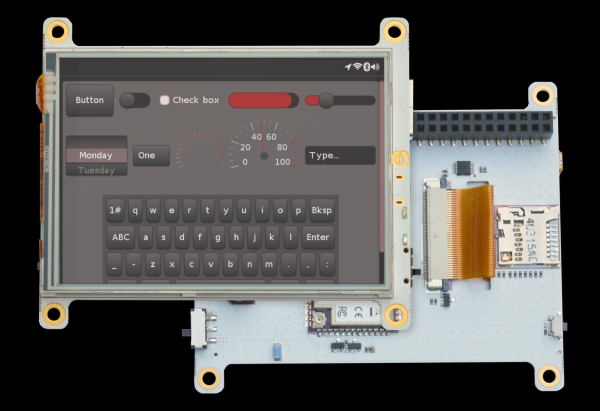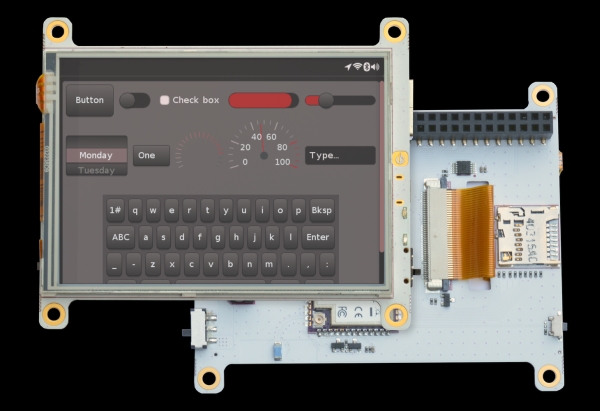 The Omega2 Dash is a Wi-Fi-enabled Linux computer with a built-in touchscreen suitable for IoT Applications. It is a stand-alone, all-in-one solution that provides a touch-based visual UI that can be internet-connected, connected to other devices, or both. It can display the command line, run programs that create a touch-based UI, and display both texts and images (png, jpeg).
The Omega2 Dash, boasting a compact form factor dominated by a 2.8″ TFT touchscreen display, can be said to be a big brother to the Omega2 as it builds upon the same core of which made the Omega2 popular by offering a lot of computing power and a ready-to-go touchscreen interface, in a tiny form factor and at super low cost.
The core of the Omega2 Dash is based on the Omega2S+ IoT computer module, which means the Omega2 Dash comes with a MIPS CPU running at 580MHz, 128MB of RAM, and 32MB of onboard storage running OpenWrt 18.06 Linux, all of which are features of the Omega2S+. A 2.8″ TFT touchscreen display, offering 320×240 resolution, along with 12-bit touch input interface, and RGB565 color support are then merged with this core to get the amazing capabilities of the Omega2 Dash.
To ensure compatibility with dozens existing Omega2 expansion boards available in the market, the Omega2 Dash comes with an expansion header on the rear, giving users the opportunity of using I2C, UART, PWM and GPIO capabilities of the board. To fit the IoT theme, the board also comes with an 802.11 b/g/n WiFi connectivity and can be equipped with a wired Ethernet connection using one of the Omega2 expansion boards.
Read more: ONION'S OMEGA2 DASH IS AN IOT PLATFORM FOR ALL-IN-ONE TOUCH-DRIVEN PROJECTS