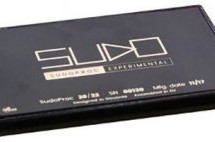 A Slovenia based startup Sudo Systems will soon launch a module called SudoProc. This module is highly compact (65 x 40 x 4.3mm) and solderable. It contains Rockchip's 1.8GHz, quad-core, Cortex-A17 SoC RK3288 SoC with 600MHz Mali-T764 GPU. The highlighted feature set includes 4GB of dual-channel 1066MHz LPDDR3 RAM. SudoProc also includes an embedded security engine, a Gigabit Ethernet controller, and suppor ...
Read more

›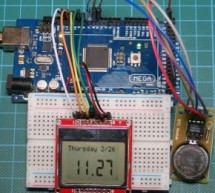 Introduction Hi guys, in one of our previous tutorials, we made a real time clock, using the DS3231 RTC Module and the 1602 LCD display module. For this tutorial, we will be building something similar using the DS1302 RTC module and the Nokia 5110 display module. Unlike the 1602 LCD module which was used in the previous tutorial, the Nokia 5110 LCD module has the ability of displaying customized graphics wh ...
Read more

›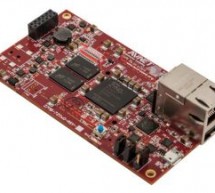 MicroZed is a low-cost development board from Avnet, the makers of the $475 ZedBoard and the entry level MiniZed development boards. Its unique design allows it to be used as both a stand-alone evaluation board for basic SoC experimentation or combined with a carrier card as an embeddable system-on-module (SOM). The MicroZed processing system is based on the Xilinx Zynq®-7000 All Programmable SoC. The Zynq® ...
Read more

›
Intel's first product was not a processor, but a memory chip: the 31011 RAM chip, released in April 1969. This chip held just 64 bits of data (equivalent to 8 letters or 16 digits) and had the steep price tag of $99.50.2 The chip's capacity was way too small to replace core memory, the dominant storage technology at the time, which stored bits in tiny magnetized ferrite cores. However, the 3101 performed at ...
Read more

›
In Embedded system design, seven segment displays are playing a major role as numerical visual indications. Seven segment LED displays are brighter, more attractive and provide a far viewing distance as well as a wider viewing angle as compared to LCD displays. Its available wide dimensions (0.3 inch to 6 inch) and different colors (RED, GREEN, BLUE, ORANGE, WHITE). It can display digits from 0 to 9 and qui ...
Read more

›
A couple of weekends ago I was in the mood to do some retrogaming and didn't know what I wanted to play so I asked for some suggestions from Twitter. I played some Castle Wolfenstein, Snake Byte, BC's Quest for Tires, and Miner 2049er on the Apple IIe and then I wanted to try some games on my Apple IIgs. Unfortunately my IIgs has had intermittent issues for a long time, and it was looking like bad RAM might ...
Read more

›