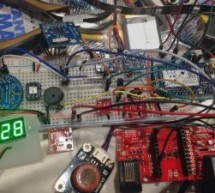 Many fun environmental sensors need a hardware interrupt. With the MKR1000, you no longer need to choose! You get I2C, analog ins too! Story I love watching the weather, and I wanted to try to capture and graph it. Home weather stations let me see the details for "now", and sometimes tallies for the past hour, or day. I wanted to do more, and use an Arduino for the job. Everyone starts with Temperature and ...
Read more

›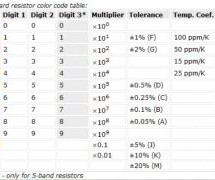 When I was working on the next version of Common Parts Library, I realized that it would be helpful to explain why you might pick one type of passive component over another. We started off by writing "How to Select a Capacitor" last month, and are following it up with a close look at resistors this month. In this blog, we will explain all the different types of resistors, their merits and demerits, and popu ...
Read more

›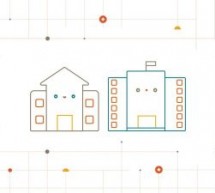 An overview of the subscription process for Arduino Create Chrome App for Education. Story About This step-by step guide is intended for schools that are looking into a subscription of Arduino Create Chrome App for Education, and what to expect when purchasing. If you are an individual not in an education environment and want to use the Arduino Chrome App on your personal Chromebook, please visit the store. ...
Read more

›
Generally, "jammers" — which are also commonly called signal blockers, GPS jammers, cell phone jammers, wifi jammers, etc. are radio frequency transmitters that are designed to block, jam, or otherwise interfere with radio communications. A jammer can block radio communications on devices that operates on a given radio frequencies within its range (i.e., within a certain distance of the jammer) by emitting ...
Read more

›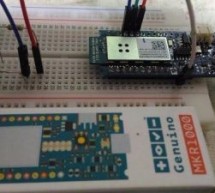 Using Arduino/ Genuino MKR1000 to connect ARTIK Cloud control I/O light LED. Story https://www.arduino.cc/en/Main/ArduinoMKR1000 A simple project let mkr1000 connect to artik cloud, but it took me 2 weeks time. Since there are few tutorials for using MCU to connect artik cloud through WIFI, I write my way here. Or you can see example here (Not Easy to find the official tutorials). step 1. Prepare: You need ...
Read more

›
In the name of science, I introduced three of the worst 12V adapters (from My kingdom for a 12V adapter) to my bandsaw. What I found may shock you. Note: All pictures can be zoomed or opened at full size in their own tab. First on the chopping block, the "EH1205". Wait! What's this? The original AC connector is mounted to the PCB. Yes, this has been repackaged! I think we can assume the approvals on the lab ...
Read more

›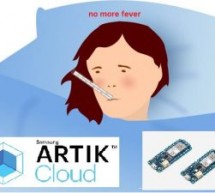 This project consists of 2 devices. the first one is wearable and monitors temperature, second one will control the temperature. Story Introduction This project consists of 2 devices, the first one is wearable mkr1000 with battery and temperature and humidity sensor, the mkr1000 send temperature and humidity to Artik cloud. Now doctors can observe patient's fever and sweating of patient, and if temperature ...
Read more

›
Do not attempt this project if you are not comfortable working with line voltages! *** This projects shows how to create an IV (Current and Voltage) Tracer that can be used to teach the electrical characteristics of a solar panel. This project was created as part of an Electrical and Computer Engineering capstone project at The Ohio State University. Step 1: What We Used for This Project Tools: Drill Drill ...
Read more

›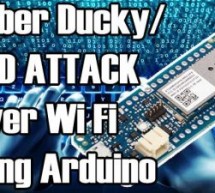 Arduino MKR1000 as a HID, for performing HID penetration testing over WiFi networks. Story Today I have an Arduino MKR1000 which is a board with built-in wifi chipset specially designed for IOT projects. Recently I came to know that, this little board can act as a Human Interface Device such as a keyboard or a mouse. So I thought of using it for some HID attacks over WiFi. In this video, I will show you a s ...
Read more

›
A switching voltage regulator is one of my favorite circuits. In school, they were the first circuits I built where I understood how transistors worked. In fact, they were the first circuit I saw an inductor being useful! Switching regulators are incredibly efficient when designed properly. Of course, this detail about design is important. They are not as simple as a linear regulator, which is basically an ...
Read more

›
I've decided to provide a funny Arduino concept thermometer in case its the middle of the night, pharmacies are not working, you are not feeling well and you want to check your body temperature. If you have Arduino by your side, this is a life saver! Components you will need: Arduino Uno/Nano, whatever Some breadboard wires A 10K resistor A thermistor ( I got it from my first Arduino kit) If you want to mak ...
Read more

›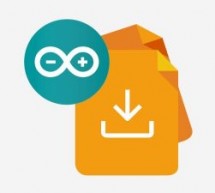 Learn how to use the Arduino Desktop IDE at its best and install it on your PC! Story Download the Arduino Desktop IDE The Arduino IDE is a cross-platform Integrated Development Environment. This means that you can run it on every Operating System. To download the Arduino IDE visit the download page and choose the right IDE according to your Operating System. Install the Arduino IDE Once you have downloaded ...
Read more

›