Real-world measurement requires the extraction of weak signals from noisy sources. High common-mode voltages are often present even in differential measurements. The usual approach to this problem is to use an op amp or an instrumentation amplifier and then perform some type of lowpass-filtering to reduce the background noise level. The problems with this traditional approach are that a discrete op-amp circ ...
Read more

›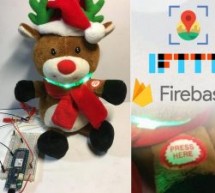 Send information to Santa Claus about the status of the gift request. Things used in this project Story Introduction How many times have you asked Santa to bring you an Arduino kit, a 3D printer or a set of tools and only brought you a pair of socks? Well, this is going to end. Santa Claus has hired us to run a project based on IoT and Arduino MKR1000, which will help you to have more control over where to ...
Read more

›
More news: read all about the new AAduino Zero. News: the crowd sourcing campaign for  the AAduino will start soon, sign up at CrowdSupply to be notified! The specs have been beefed with an STM32L0 cpu and the temperature sensor is now an industrial grade TMP102. Update: you can now order the AAduino PCB from DirtyPCBs.com and get a Commadorable 64 bonus PCB for free. I have been using Nathan Chantrell's Ti ...
Read more

›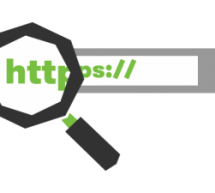 Cannot connect to your favourite https site with your MKR1000? Follow this guide to install SSL certificate in a easy way using the GUI. Things used in this project Story Please note that with the IDE starting from version 1.6.10 the certificate uploader (and the firmware updater) is direct inside the IDE without the need to launch any external executable. Check this out https://www.arduino.cc/en/Tutorial/F ...
Read more

›
I needed a Lux meter for testing flashlights. There are some good lux meters available in the $15-25 range, but shipping always takes a long time and I needed it now. That's when I realized that I had an unused BH1750 light meter module laying around, which I bought some time ago but never used it. So I grabbed an Arduino, a Nokia 5110 LCD, wired everything up on a breadboard and had a functioning lux meter ...
Read more

›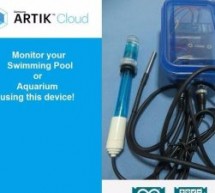 Water quality data monitoring for swimming pools, fish aquarium and more! Things used in this project Story I. Objective The primary objective of this project is to use Samsung ARTIK Cloud to monitor the pH and temperature levels of swimming pools. II. ARTIK Cloud Setup Step 1. Creating your new device Sign up with ARTIK Cloud. Go to developer site and create new "device type". Enter your desired display an ...
Read more

›
There are but a few things better than (succesfully) programming and using your Arduino. Surely one of those things is using your ESP8266 as an Arduino with WiFi! In this instructable I will show you an EASY way to get the ESP8266 working as a web server AND accessing that server from anywhere (over the internet) Also if you find this instructable interesting, perhaps you'll like some of my others: EASY Ard ...
Read more

›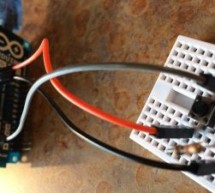 A project using the AmazonDRS library for WiFi101 connected Arduinos. Just like the AWS IoT button, but completely open source! Things used in this project Story TL;DR; Buy some stuff on Amazon by clicking a pushbutton connected to your WiFi101 enabled Arduino. It's like a Dash button, but cooler! Motivation Back in the Spring of 2015 Amazon released the Dash Button to help facilitate frictionless product p ...
Read more

›
espthernet It's pronounced "e-s-peethernet" - a party trick, not a legitimate engineering solution. ESP8266 + I2S = Software-based 10-Base-T Ethernet Driver For a detailed overview of how this project works, please see the Hackaday article. For a rough idea of what's going on, checkout the youtube video: Overall Discussion This is a relatively unreliable and coincidentally functional ESP8266 Ethernet driver ...
Read more

›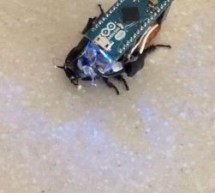 Ever wanted to control a cockroach on the cheap? Now you can! Things used in this project Story A few years ago I saw Backyard Brains' smartphone controlled cockroach, and it just blew my mind! I tried to get my mom to let me buy it, but the mention of cockroaches convinced her otherwise. :) I started doing projects with the Arduino a few years later. I remembered how much I wanted to do the cockroach exper ...
Read more

›
Introducing: LoRaONE The one solution to connect all the things, all the time. What is it? LoRaONE is all you need to create your own IoT solution. An Arduino compatible board packed with features and sensors, making it the ideal solution for makers and creators that can't wait to make the Internet of Things a reality. It is easy to program, connected to its surroundings through numerous sensors and ready t ...
Read more

›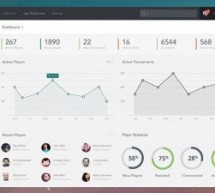 This project is about building a simple weather dashboard using MKR1000 and Losant platform. Things used in this project Story Introduction This project shows you how to make use of MKR1000 and Losant platform to build a simple weather dashboard monitoring temperature and humidity.  With additional sensors, other weather metrics can be collected and analyzed so that more complex dashboard can be built. Setu ...
Read more

›