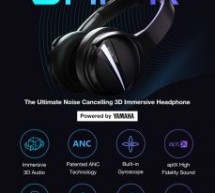 World's 1st Headphone to eliminate dizziness for a long time wearing | Immersive audiophile sound | Advanced noise cancellation SHIVR's own advanced algorithm can effectively enhance audio surround sound and sense of space, allowing the listener to accurately sense sound from different sources. Traditional two-channel audio only delivers sound from the left and right side, but in real life we can iden ...
Read more

›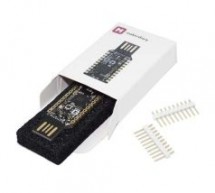 The nRF52840 Micro Dev Kit USB Dongle is a small and low-cost development platform enabled by the nRF52840 multi-protocol SoC in a convenient USB dongle form factor. The nRF52840 Micro Dev Kit USB Dongle features a programmable user button, RGB LED, up to 12 GPIOs and 2.4G Chip antenna on board. The USB Dongle can be used as a low-cost Bluetooth5/Tread/802.15.4/ANT/2.4GHz multi-protocol ...
Read more

›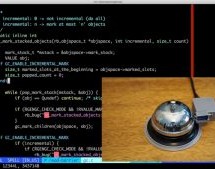 Old TeleTypes and even typewriters had bells. Real bells. So that ASCII BEL character is supposed to make an honest to goodness ringing sound. While some modern terminals make a beep from the computer speakers, it isn't the same. [Tenderlove] must agree, because the turned a Microchip USB to I2C bridge chip into a HID-controlled bell. The only problem we see is that you have to have a patch to your terminal ...
Read more

›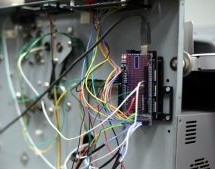 It's a common enough situation, that when an older piece of equipment dies, and nobody wants to spend the money to repair it. Why fix the old one, when the newer version with all the latest bells and whistles isn't much more expensive? We all understand the decision from a business standpoint, but as hackers, it always feels a bit wrong. Which is exactly why [tommycoolman] decided to rebuild the office ...
Read more

›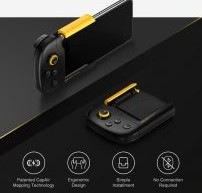 Personalized Mobile Gaming Experience | No Connection Required | Compatible with Fortnite & PUBG As avid mobile gamers of Fortnite and PUBG, we always crave more accurate aiming, better field of view and flexible multi-control. But we know that it's hard to satisfy all our needs by using our mobile device only. Typical gamepads can be used, but are usually quite bulky, making them difficult to take on t ...
Read more

›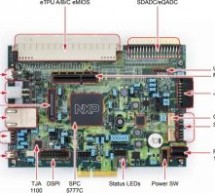 NXP Semiconductors MPC5777C Power Architecture® Microcontroller is a high-performance, multicore MCU optimized for industrial and automotive control applications that require advanced performance, timing systems, security, and functional safety capabilities. The MPC5777C features two independent Power Architecture z7 cores with up to 300MHz operation, along with a single z7 core in Lockstep with o ...
Read more

›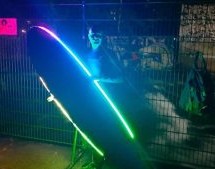 Surfing is an activity predominantly enjoyed during the day, primarily for reasons of warmth and water safety. Of course, if you prefer to carve the waves at night, you might enjoy the latest project from [Moritz Sivers] – a surfboard kitted out with motion-reactive LEDs. The build consists of a regular surfboard, with a channel cut around the perimeter into which WS2812B LED strips are glued. Powered by a ...
Read more

›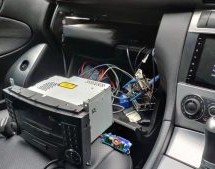 It used to be that upgrading a car stereo was fairly simple. There were only a few mechanical sizes and you could find kits to connect power, antennas, and speakers. Now, though, the car stereo has interfaces to steering wheel controls, speed sensors, rear-view cameras, and more. [RND_ASH] was tired of his 14-year-old system so he took an Android head unit, a tablet, and an Arduino, and made everything work ...
Read more

›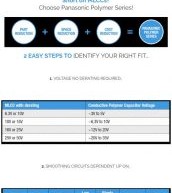 *Only infotainment or non-safety critical circuits VIEW MORE Panasonic has expanded the CS, CT, and CX SP-Cap series to include higher voltage caps with range up to 35V. The newest additions to the SP-Cap product line features high voltage, low profile, high-temperature reflow, and unique electrode materials for high withstanding voltages. The higher voltage SP-Caps are used with DC/DC converters, output si ...
Read more

›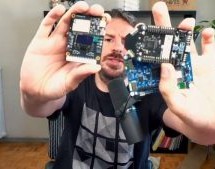 We can sympathize with [Benjamin Cabé]. He has a lot of development boards and it has become painful to maintain the many toolchains for each board. We've also suffered from upgrading one tool breaks another tool in some obscure way. His solution? Use Github Codespaces which you can get early access for beta testers. The idea is that you can spin off a container-specific to a GitHub repository that has all ...
Read more

›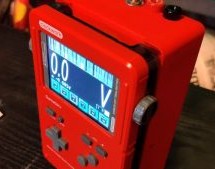 There are many different single board computers that are general purpose, but there's another breed targeted at specific applications. One such is the Clockworkpi, a handheld Game Boy-style games console, which may be aimed at gamers but has just as much ability to do all the usual SBC stuff. It's something [UncannyFlanigan] has demonstrated, by turning the Clockworkpi into a multimeter. And it's not just a ...
Read more

›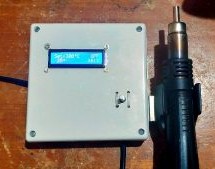 In general, the cost of electronic components and the tools used to fiddle with them have been dropping steadily over the last decade or so. But there will always be bargain-hunting hackers who are looking to get things even cheaper. Case in point, hot air rework stations. You can pick up one of the common 858D stations for as little as $40 USD, but that didn't keep [MakerBR] from creating an Arduino contro ...
Read more

›