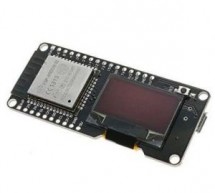 For the long series of articles documenting My Journey into the Cloud I used two small evaluation boards, equipped with an ESP32 32-bit controller, an antenna and a micro USB socket (the latter also serves for power supply input and provides a path for uploading programs). For newcomers, the controller can be programmed using the intuitive Arduino IDE, because the board manufacturer Espressif has provided a ...
Read more

›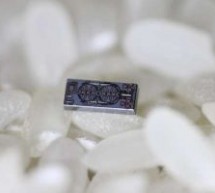 Gyroscopes are present in virtually any modern electronic gadget. They reused in a host of techs, like cell phones, vehicles, drones and wearables. The gyroscopes used presently in our phones will most likely be MEMS-based. Caltech has gone some extra miles, by successfully developing a new type of gyroscope that is 500 times smaller and 30 times more sensitive than the MEMS version. This research was publi ...
Read more

›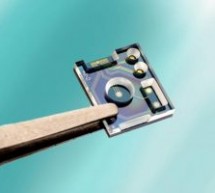 At last week's IEEE International Electron Devices Meeting (IEDM) in San Francisco (USA), imec, the world-leading research and innovation hub in nano-electronics and digital technology and Holst Centre debuted a miniaturized sensor that simultaneously determines pH and chloride (Cl-)levels in fluid. This innovation is a must have for accurate long-term measurement of ion concentrations in applications such ...
Read more

›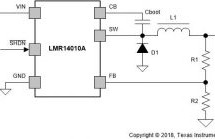 Texas Instruments' 4 V to 40 V, 1 A converter features high-efficiency Eco-mode™ at light loads Texas Instruments's LMR14010A is a pulse-width modulated (PWM), DC-to-DC, buck (step-down) regulator that features a wide input range of 4 V to 40 V, suitable for a wide range of applications from industrial to automotive. An ultra-low 1 µA shutdown current prolongs the battery life. The fixed operating frequency ...
Read more

›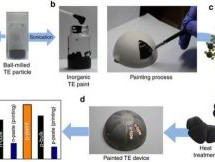 Scientists at the Ulsan National Institute of Science and Technology have developed a thermoelectric coating that can be directly painted onto any surface to turn it into thermal generator. This new technique can be used to convert waste heat into electricity from objects of almost any shape. The team created an inorganic thermoelectric paint that possesses liquid-like properties using Bi2Te3 (bismuth tellu ...
Read more

›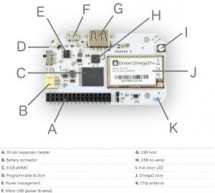 A tiny, open source, plug-and-play Linux dev board with Wi-Fi and lots of storage. Meet Omega2 Pro, the most powerful Omega yet. The Omega2 Pro is the next generation of our highly successful Omega2 and the most powerful IoT computer we've made yet. It is a standalone device – the processor, memory, gigabytes of storage, and Wi-Fi radio are all built-in, and it's smaller than a breadboard. The storage is pr ...
Read more

›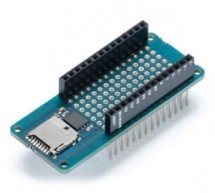 Arduino boards are nifty microcontrollers appropriate for a smattering of uses. Beginners may start with blinking an LED, while more advanced users can use Arduino boards for cosplay, plant watering systems, and more. The Arduino MKR MEM Shield is a fantastic Arduino accessory. It provides functionality for MKR boards to read and write to microSD cards with the SD library. Plus, the ARduino MKR MEM Shield f ...
Read more

›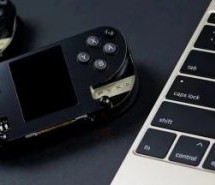 Creoqode is a group of engineers and programmers based in London dedicated to building hardware and software skills through building and doing. Their current project is Pyxa, a game console kit that lets users build a game controller and then program their own games. Pyxa is running a Kickstarter campaign to fund their first round of components. Pyxa uses an ATmega328P processing platform and a 128 x 160 pi ...
Read more

›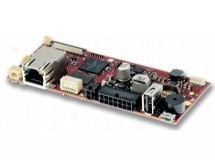 Garz & Fricke is a German-based company, which deals with the production of single board computers (SBCs), embedded systems and smart vending machines. Ever since it was founded in 1992, the company has grown and is releasing two new IoT boards, a compact "Nallino Core" SBC and i.MX6 Solo based "Santvend Battery Core" SBC. The IoT boards will be distributed by a UK-based company called Crystal Display S ...
Read more

›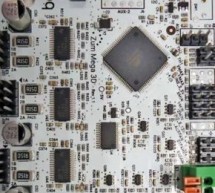 Ender 3 Marlin What is Marlin Firmware? Marlin firmware is the world's most popular 3D printer firmware. It runs on an 8-bit controller board, making it affordable, and it's fully open source and free to use. It's ideal for companies like Creality, who produces the Ender 3, to modify and add to their machines. While the Ender 3 is a great machine – it was even our winter 2018/19 pick for the "Best 3D Printe ...
Read more

›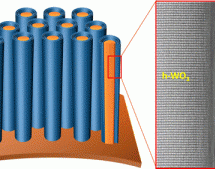 Battery anxiety is a modern day problem for many of us. Mobile phone and wearable technologies are getting developed rapidly, but battery issues seem to be neverending. As phones and wearables are getting thinner, there needs to be a trade-off between battery life and design. Scientists are searching for a way to make a battery that's tiny yet capable of holding the charge for a long time. So, what's the so ...
Read more

›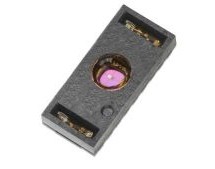 New Vital Signs Sensor module enables highly accurate, fast and convenient cuffless 24/7 blood pressure, heart-rate (HRM), heart-rate variability (HRV), and electrocardiograms (ECG) measurement New Vital Signs Sensor module enables highly accurate, fast and convenient cuffless 24/7 blood pressure, heart-rate (HRM), heart-rate variability (HRV), and electrocardiograms (ECG) measurement. The new module integr ...
Read more

›