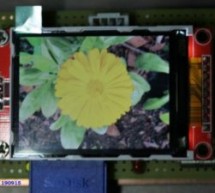 Story The main purpose of this project is to build a system based on chip ATMEGA328P, Arduino compatible, and interface it with a 2.2" QVGA TFT display using the library ILI9341. As an alternative to the self-build system you can use an Arduino Pro 3.3 V/ 8 MHz board or similar. This system works well and can be very useful for many applications, as data-loggers, graphic terminal, etc. A great advantage of ...
Read more

›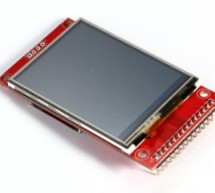 Ultimamente tenho andado a testar um display TFT de 2.4" PBC ILI9341 com touch adquirido na ebay por menos de 8euros! Este display gráfico é uma excelente aposta tanto para pequenos projectos como para projectos mais avançados pois inclui a capacidade de leitura de imagens armazenadas em cartão SD. Tem uma resolução de 240x320 RGB. Ler mais: http://ruijc.webnode.com/products/experiencias-com-tft-2-4-experim ...
Read more

›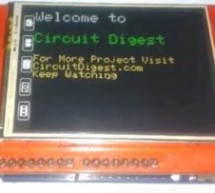 Today, we are going to Interface 2.4 inch TFT LCD Shield with Arduino. By using this color TFT LCD shield we can show characters, strings, blocks, images etc on the color TFT LCD. And we can use this TFT Shield in many applications like:  Security System, Home Automation, Games etc. Interfacing TFT LCD with Arduino is very easy. We only need to have an Arduino Board & a 2.4 inch TFT Shield in hardware p ...
Read more

›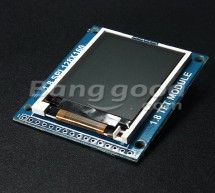 In all my arduino projects I was using cheap 1602 LCDs mostly because… they are cheap but also of the libraries flexibility.  Recently I found a nice TFT 1.8 inch 128×160 in a very competitive price and i thought to give it a go.  Just $4.5. I had a little bit of trouble to make it work because you need to use a specific version of UTFT.You will find all the files at the bottom. Connection is easy enough ju ...
Read more

›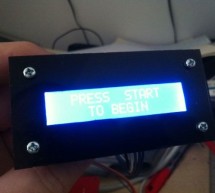 I've been working on a project that used a 16x2 LCD display and wanted a nice finish that also allowed me to seal against water and other liquids. I also needed impact resistance, low cost and the ability to be changed easily if worn or broken. I considered many different ideas:- 1) A full sheet of perspex on the front of my enclosure. Great finish but expensive and difficult to seal as fully transparent. 2 ...
Read more

›