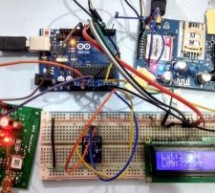 In our previous tutorials, we have learned about How to interface GPS module with Computer, how to build a Arduino GPS Clock and how to Track vehicle using GSM and GPS.  Here in this project, we are going to build a Arduino based vehicle accident alert system using GPS, GSM and accelerometer. Accelerometer detects the sudden change in the axes of vehicle and GSM module sends the alert message on your Mobile ...
Read more

›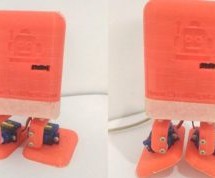 Welcome to another project in which we will build a small Robot which can walk and dance. The project aims in teaching you how to make small hobby robots using Arduino and how to program your Servo motors for such applications. At the end of the project you will be able to make this walking and dancing robot that takes command from an Android Mobile Phone to perform some pre-defined actions. You can also us ...
Read more

›
Ever wanted to build a Face Tracking Robotic Arm or Robot by simply using Arduino and not any other programming like OpenCV, visual basics C# etc? Then read along, in this project we are going to implement face detection by blending in the power of Arduino and Android. In this project, the mobile camera will move along with your face with the help of servos. The advantage of using the Android Mobile Phone h ...
Read more

›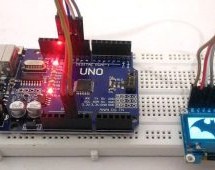 Most of us would be familiar with the 16×2 Dot matrix LCD display that is used in most of the projects to display some information to the user.  But these LCD displays have a lot of limitation in what they can do. In this tutorial we are going to learn about OLED displays and how to use them Arduino. There are lots of types of OLED displays available in the market and there are lots of ways to get them work ...
Read more

›
As Engineers/Developers we always rely upon the data collected to design or improve a system. Recording data and analyzing them is a common practice in most of the industries, here we are building Arduino Data Logger Project where we will learn how we can log data at a specific interval of time. We will use an Arduino board to read some data (here temperature, humidity, date and time) and save them on a SD ...
Read more

›
In this project we are going to build a piece of entertainment using Arduino. We all have that habit of tapping Table or Pen for creating any random music. Of course it might not be considered as a good mannerism, but we all enjoy doing it at least once. Hence I thought of taking it to the next level by using Arduino's ability to play tones. Once you build this project you would be able to Generate tones by ...
Read more

›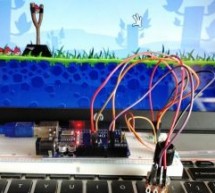 It's all started with a small game from the dark ages called "Mario", right from the time of being a tiny little guy jumping on ducks to save my princess till being a masculine handsome Prince roaming in Persia (Prince of Persia) fighting against darkness to save my world behind I have been a great fan of playing video games and I grew up playing them. But they do get bored up sometimes and I feel less invo ...
Read more

›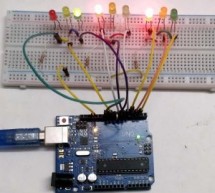 We all know about Arduino. It is one of the most popular open source micro controller board which is highly useful for doing DIY projects. This Arduino based 3-Way Traffic Light Controller is a simple Arduino DIY project which is useful to understand the working of traffic lights which we see around us. We have covered a more simpler version of traffic lights in this traffic light circuit.  Here have demons ...
Read more

›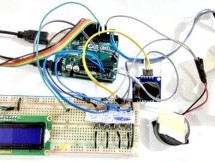 Attendance systems are commonly used systems to mark the presence in offices and schools. From  manually marking the attendance in attendance registers to using high-tech applications and biometric systems, these systems have improved significantly. In our previous projects, we have covered few other electronic attendance system projects using RFID and AVR microcontroller, 8051 and raspberry Pi. In this pro ...
Read more

›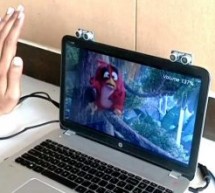 Recently Gesture controlled Laptops or computers are getting very famous. This technique is called Leap motion which enables us to control certain functions on our computer/Laptop by simply waving our hand in front of it. It is very cool and fun to do it, but these laptops are really priced very high. So in this project let us try building our own Gesture control Laptop/Computer by combining the Power of Ar ...
Read more

›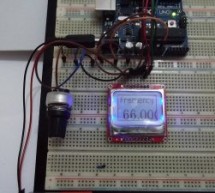 Hi every body . Before  A  3 months Ago , one of my friend ask me to build  a Simple FM transmitter , he Would to transmit An Audio File from computer and PLAY it on any radio channel , By adjust the frequency of receiver  as same as transmitter  frequency I searched on the internet on for this circuit , But I don't find my target . There  were some circuits with many component , or with miss component , so ...
Read more

›
Hot Yet? Attiny85 Faucet Water Temperature Sensor Testing Real life testing in the kitchen sink! Note the tri-color LED. Blue is cold and fades into Green which then flips to increasing Red at 85F.   Notes This project is an Attiny85 Arduino circuit and uses the Coding Badly attiny core available here: https://code.google.com/p/arduino-tiny/source/list For the AVR programmer, I used the Adafruit ZIF shield ...
Read more

›