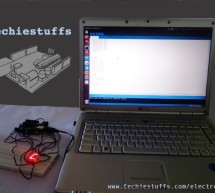 "Hello world",I am not going to start this blog with typical "Hello world" program,since lot of resources already covered Arduino way of telling "hello world",that is Blinking a LED. This project is absolutely for beginners who prefers to run than taking a walk,I am going to control 7 segment display to automatically count numbers from 1-9 using Arduino,well I hope you know the basics of 7 segment display.I ...
Read more

›
The watch The Texas Instruments eZ430 Chronos is a cool gadget. It has bidirectional radio communication, and a whole bunch of sensors: temperature, pressure, acceleration. In fact, it is a development kit for the MSP 430 (a low-power microcontroller), that TI packaged as a watch (pure genius!), and delivered with plenty of tools. Its firmware can be modified to implement new features into the watch. Even w ...
Read more

›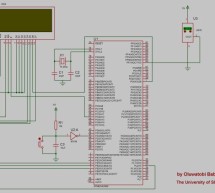 How to: Speaking Clock Hello :) Setup and Procedure The wave shield is interfaced with the Arduino Mega 2560 as normal. A couple of pins were remapped because the wave shield was initially made for a different device. The DAC pins were remapped to pins 22,23,24 and 25 on the Arduino board. The WaveHC library also has to be modified to accommodate these changes. It is self-explanatory. The SD card communicat ...
Read more

›
In this instructable I am going to show you, how to paint a black and white image of Darth Vader and bring it to life by adding a binary clock and making it talk. If you are not a big Star Wars fan, don't worry you can use the electronics and code to make any painting say the time. Even with your own voice. This was my first ever Arduino project, so I'm certain, that anybody can do it. I started with a norm ...
Read more

›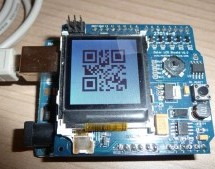 I got this idea for a while but I never had the chance to try it out. Friday, a workmate gave me a LCD shield for Arduino and I thought that was the right time to build a clock that comunicate the time through QR-codes. Of course, it's extremely useless (as most of the clocks nowadays). In the video below you can see the clock booting up and loading 3 different qr-codes (3 minutes) Step 2: The software In o ...
Read more

›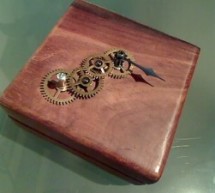 Having built a few puzzle box games recently, and having some components left over I thought I would build a functional Steampunk Compass. Based around a Arduino Duemilanove this is a really quick and simple build. Taking reading from a digital compass the Arduino controls a servo to position a clock hand. Step 2: Connect the electrics. Couldnt be simpler. The digital compass connects; SCL to Arduino Analog ...
Read more

›