FPGAs are supremely flexible and powerful devices. However, they usually come in QFP or BGA packages that are altogether difficult for hobbyists to play with. The DIP-FPGA breakout board aims to solve that problem by using a carrier PCB to put an advanced chip in a friendlier form factor.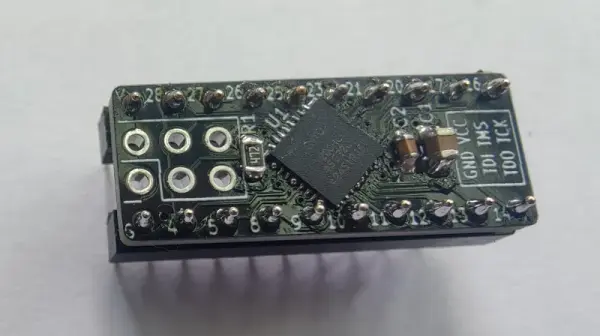 The board itself fits a DIP-20 form factor when soldered up with regular-pitch pin headers. It features a MachXO2-1200HC FPGA from Lattice Semiconductor. That's the same chip as used on similar the TinyFPGA A2. With 18 GPIO, a DIP-20 layout is just about enough pins to take care of business. It's intended specifically for use on breadboards or via regular IC sockets. There's also a six-pin programming port laid out on the board that you can use with pogo pins or header connectors as you desire.
If you want to do some fancy signal stuff in an easy-to-prototype form factor, this could be the setup for you. If you want to buy one ready-made, they're available on Tindie for the curious. In the meantime, consider whether this beefy FPGA Arduino concept could also propel your next project to greater heights.
Source: FPGA BREAKOUT BOARD FOR DIP PACKAGE SHENANIGANS