Algorithmic Camera Trigger – Shutterino
Camera trigger powered by Arduino MKR1000 and controlled by the app. Let the algorithm take the best shots.
Story
Shutterino – control the camera's shutter with a sensor-sensitive algorithm. Powered by Arduino MKR1000.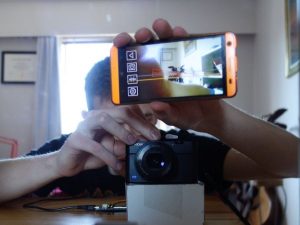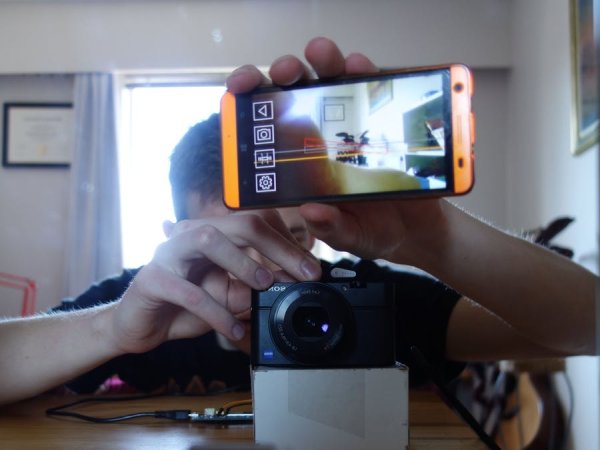 I want to make a stop motion short film similar to "Pacer" but I'm nowhere close to having artistic skills to do it. I hope that programming skills will come to rescue. Let's have the algorithm decide when it is the best moment to take a photo!
For example, Shutterino takes a photo when the accelerometer provides a similar reading to the last photo's, or when you move 10 meters from where you took the last photo.
To make a good film I need a good camera, and as you can see from the short video below, my phone has a rather poor quality of sensor. In its defense, it costs just $100. My actual camera doesn't have remote shutter capability, so Shutterino will use a servo motor to press the shutter button.
Choose from a Variety of Triggers to take the Photograph
I'm using my Windows Phone as a source of triggers for taking the photographs. User can choose one of the following events:
• Matching accelerometer reading
     so that all the shots are level
• Change in GPS coordinates
     for road trips
• Timer
    for timelapses
Big Data
Simultaneously with pushing the shutter button, the phone is taking a picture with its camera, for correlation with status of every sensor. The readings are recorded in a .csv file and uploaded to Azure FileStorage, which appears to be a very young sibling of TableStorage and BlobStorage that lets you download files from Azure portal!
You may take a lot of photos one day, so you will need to filter, for example, to just find these caused by change of GPS coordinates. In post production the accelerometer readings may be useful to rotate the photo.
Augmented Viewfinder
The phone shows the accelerometer's desired and current reading, which helps you orient the camera for the right shot. As soon as you have the shot, Shutterino takes the photo.
Read more: Algorithmic Camera Trigger – Shutterino
This Post / Project can also be found using search terms:
arduino mkr1000 with camera
Project Ratings:
Related posts