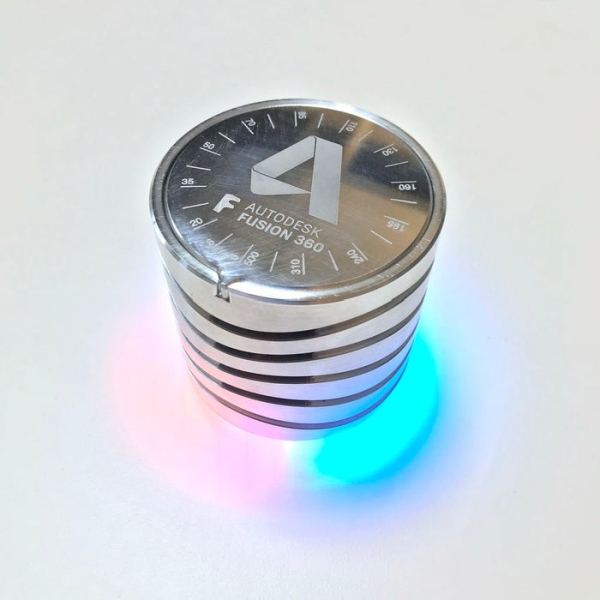 This is the full documentation of the Autodesk University Air Quality Sensor project. Attendees at several events have participated in assembling their own air quality sensor over the past several months. The Concept to Production page will give you more information on how you can use Fusion 360 and EAGLE to create your own products with ease and efficiency, just like we did with this one!
Step 1: "The Factory"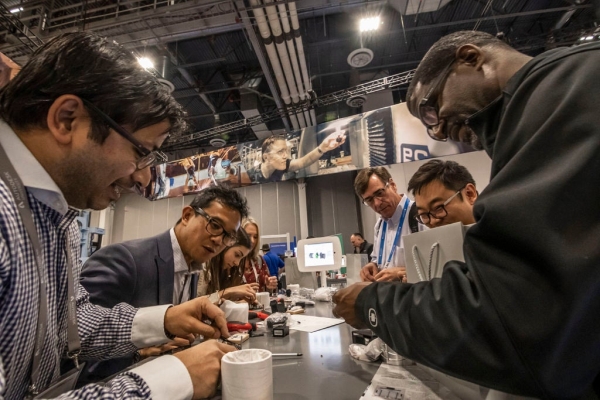 In short, The Factory is a participatory trade show event. In 2017, a colleague at Autodesk had this really cool idea: let's give event attendees a little taste of how things are made using Autodesk software.
It's a hands-on experience where attendees get a kit of parts and assemble a manufactured device to take home. It's a way for attendees to learn about concept, prototyping, and manufacturing with Autodesk software, and walk away with an electronic device that you made with your own two hands.
The device the team came up with was the speaker pictured below. The idea was to showcase some of the different manufacturing methods that were possible with Fusion 360 and EAGLE.
Read more: Air Quality Sensor: Concept to Production