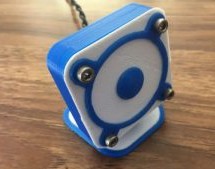 The common magnetic loudspeaker is, fundamentally, a fairly simple machine. A static magnetic field is generated by a permanent magnet, and a membrane is mechanically connected to a coil. When a varying electrical current is passed through the coil, this causes the coil to move due to the magnetic field, vibrating the membrane and producing sound. [Mattosx] put this theory into practice with a simple 3D-pri ...
Read more

›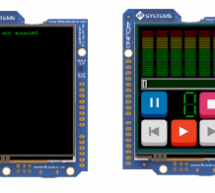 The Sound Module-II or the SOMO-II is a small and efficient audio module from 4D Systems that is able to play .mp3 or .wma audio files in the convenience of accessing it within a microSD card or a USB Flash drive (by using external components). The aim of this project is to showcase the basic functions of the SOMO-II Audio Module such as the Play, Pause/Stop, Next, Previous and the Volume controls. The equa ...
Read more

›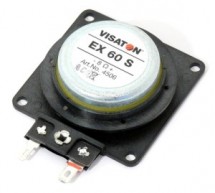 Fans of HiFi sound and similar "audiophils" usually don´t cover their loudspakers and surely not their membranes. Firstly, to cover a beautiful top-class loudspeaker is almost a sin :-) and naturally all that stands in a way of sound usually influences it in a negative way. However, totally different situation is in traffic, audio bells, industrial conditions, in various kiosks (POS) and other applications. ...
Read more

›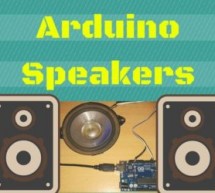 The main thing which makes this project super simple is that this project requires only one extra component. If you are new to Arduino, this tutorial will help you get familiar with Arduino and learn the basics of Arduino programming. This musical project has a speaker which plays out a song. If you ever want to add some sound to your existing project, you can do it easily with this Arduino speaker tutorial ...
Read more

›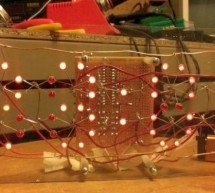 This is a fun speaker timer I made for some upcoming conferences.  It uses a 4-digit charlieplexed LED (pseudo 7-segment) display and is driven by a AVR ATMega328 or an Arduino.  It allows a default time to be set, can be paused, and will put out 5 Volts on several IO lines when 10, 5, 1, and 1 minutes are remaining.  This allows for some fun (say firing up a NERF rocket launcher as you get closer to quitti ...
Read more

›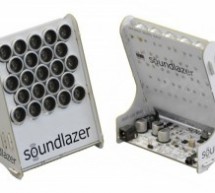 The Soundlazer directional audio project is the continuation of my first and very successful project here on Kickstarter. I developed the Soundlazer "Snap" during my quest to lower the cost of this amazing technology and give backers the opportunity to explore new possibilities in directional audio. Parametric speakers like the Soundlazer are directional speaker systems. They use ultrasonic carrier waves to ...
Read more

›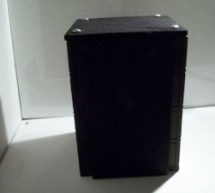 This is a PIR motion sensor device that works with the arduino uno. In order to make it covert enough to be placed in multiple settings and portable enough to fit most places, I decided to make the case for it appear as a speaker. The inspiration for this project: My cat is a jerk. One of his favorite things to do is to alarm me that he is hungry every morning at 4am by sitting on my dresser and knocking ra ...
Read more

›
SOS is the commonly used description for the international Morse code distress signal (· · · — — — · · ·).  [read more on wiki] Requirements: 1) Arduino 2*) 8 Ω speaker 3*) 150 Ω or similar resistor 4) 5mm RED LED 5) Hook-up wires 6) Any breadboard * Ω = Ohms Step 1: Schematic Hook-up wires as shown (original pic here). Make sure that LED's anode and cathode correctly connected. [read more on wiki] Step 2: ...
Read more

›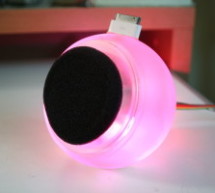 Using an Apple Pro speaker, I made a flashing RGB LED iPod dock for about $35. I recommend reading the entire 'ible before starting. Also, note that the volume is control from the iPod. It consumes minimal power in shutdown mode, and is controlled by a Teensy. This took me ~3 days to build, and you should know how to solder pretty well before doing this project. The enclosure looks amazing when lit, it is r ...
Read more

›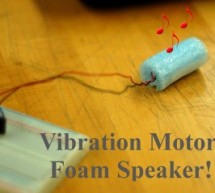 Concept: Very simple, using an arduino and the play melody basic program, create a music playing speaker out of a vibration motor and a piece of flexible foam. Instead of pulsing signal to a speaker, signal is pulsed to a motor varying how fast it can spin and when it spins. Science behind it (this might not be super correct but it is my basic understanding of how it works): As the motor vibrates (uses an i ...
Read more

›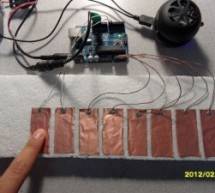 What is the OctoSynth you may ask? The octosynth is a polyphonic synthesizer that is able to produce eight Pulse Width Modulated tones that form together a musical scale. In English terms, it is a 8 key electronic organ that can play more than one tone at once but only one scale. Special thanks to Joe Marshall who wrote the very useful code. As suggested in the title, it runs on Arduino. So before we get st ...
Read more

›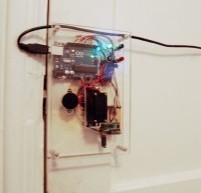 The key to my apartment never worked quite right because it is a copy of a copy of a copy. I am fairly certain that the dead bolt is original to the building and the property manager seems to have lost the original key years ago. As a result unlocking the door was always a pain. Changing the lock wasn't an option, but eliminating the need to use a key was. Parts: Arduino Uno RF transmitter and receiver Serv ...
Read more

›