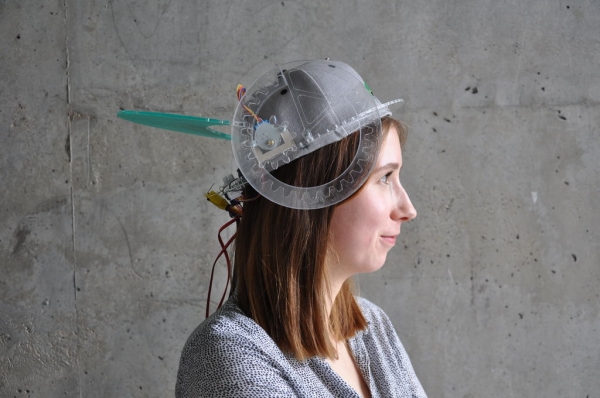 The project conducted as part of the Computational Design and Digital Fabrication seminar in the ITECH masters program.
The sun blinds you and you have no hand free?
No problem anymore…
Here you can find all the important information to build your own adaptable sun visor cap.
As well all the files for cutting and programming are attached.
Step 1: What You Need.
On one of the images you can find a list with all the necessary parts and tools you would need!
Step 2: Step-by-step Instruction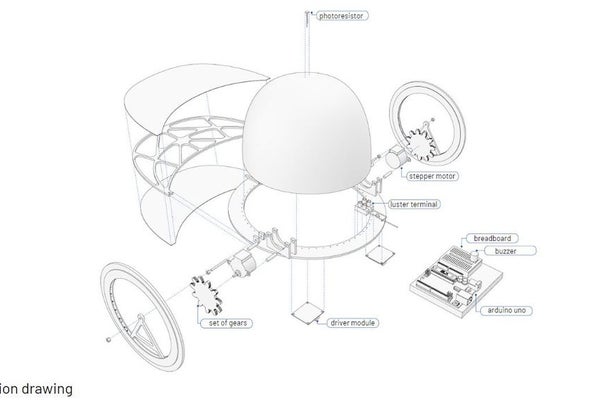 1. Carefully remove visor of your cap.
2. Laser cut the necessary parts (use the attached laser cutting files).
3. Assemble the cut parts. Prepare the gears with the 1mm polyacrylic layers. Use acrylic glue for that! Sew the polyc. ring to the cap.
4. Attach motors, driver modules, photoresistor and luster terminal.
5. Cut out the transparent paper for visor and attach it.
6. Fix the gears to the motors.
7. Attach the visor to the big gear.
8. Wire all the cables.
9. Upload the code to the Arduino and turn on the power bank for energy supply.
10. Now you are ready to use the cap! yeah!
Step 3: How to Wire and Program
Step 4: Have a Look and See How We Assembled It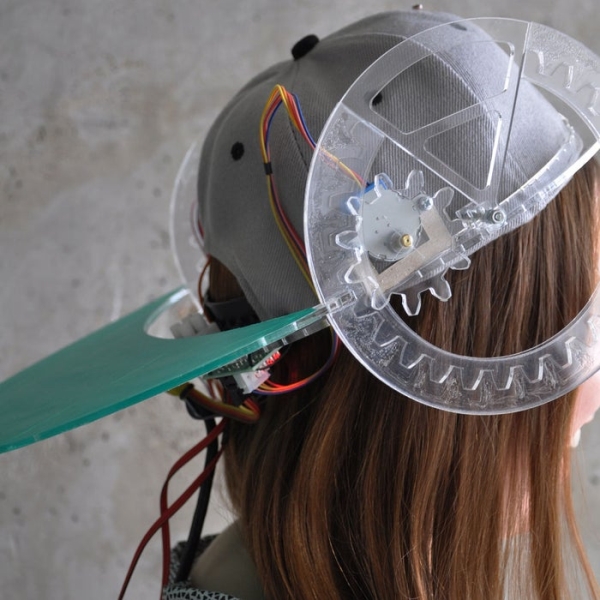 Step 5: Enjoy Your Gadget
… and do not forget to download the files!
Thank you 🙂
Laura Kiesewetter and Kristina Schramm
Source: Adaptable Sun Visor Cap