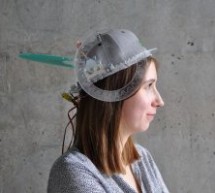 The project conducted as part of the Computational Design and Digital Fabrication seminar in the ITECH masters program. The sun blinds you and you have no hand free? No problem anymore... Here you can find all the important information to build your own adaptable sun visor cap. As well all the files for cutting and programming are attached. Step 1: What You Need. On one of the images you can find ...
Read more

›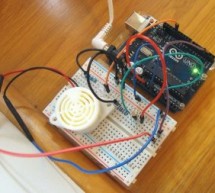 Most technology Instructables are fun to construct, and often easy to build. This is one that shares those features, but also solves a practical problem we had. To prevent fading of furniture, carpet, and the wood flooring in our foyer, my spouse and I installed one-way blackout shades. However, after installation and use, a problem arose. The air in the foyer began to have a slightly "musty" odor as no sun ...
Read more

›
Hello everyone, In this instructable, we will be building a laser guided tripwire alarm system using a development board. Step 1: Parts Components used in this project: Development board - SainSmart Leonardo R3 Enclosure - Junction Box Trip wire - Red Dot Laser Diode Alarm - Buzzer Sensor - Photoresistor Power supply - 9v battery Wire - Male to Female Breadboard Jumper cable Resistor - 10k I used an improvi ...
Read more

›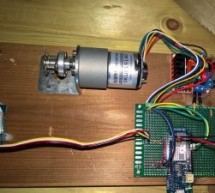 Automating a chicken coop with sensors and actors, using an Arduino MKR1000 and the Blynk internet dashboard. Things used in this project Hardware components Arduino MKR1000 × 1 CHIHAI DC Motor - 12V 200rpm Encoder with Mounting Bracket × 1 Geekcreit L298N Dual H Bridge Stepper Motor Driver Board For Arduino × 1 Photo resistor × 1 DHT22 Temperature Sensor × 1 Software apps and online services Blynk Story In ...
Read more

›
You know theremins, right?  Those cool-looking boxes with antennae that produce noise without being touched?  They are played by the likes of Jimmy Page of Led Zeppelin, and present in the soundtracks of countless films.  Well, with this instructable, I will show you how to build an approximation of a theremin (in principle, at least) using some basic electronics built on top of an Arduino, which I call a g ...
Read more

›