WIFI Battery Monitor System – ESP8266
One of the main problem in battery powered projects is to choose/use the proper battery size/model/type. As market is flooded now with a lot of low quality batteries claiming thousands of mAh ( Ultrafire fakes stories is just an example) the only way to proper check them is to run a set of tests.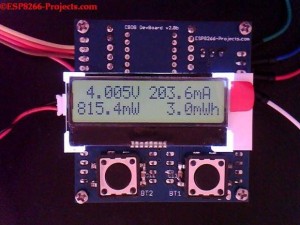 A simple basic tester that will be able to monitor over the entire battery lifetime at least few parameters like, voltage, current, power consumption and stored energy between charges can give you valuable informations about the parameters and health of the battery. And of course also you can see how are looking the numbers against the datasheet claims :).
Step 1: What we will need:
This Post / Project can also be found using search terms:
arduino wifi with battery
esp8266 battery monitor
Project Ratings:
Related posts
Leave a Comment