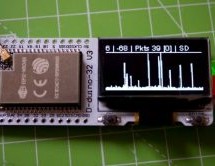 Wi-Fi Packet Monitors are usually a computer program or sometimes a piece of computer hardware that can be used to intercept and log traffic over a Wi-Fi network. My favorite software tool of all is the popular Wireshark which I have used several times for hacking Wi-Fi based hardware, like integrating the common Wi-Fi smart socket with OpenHAB. Packet monitor tools give the possibility of seeing what type ...
Read more

›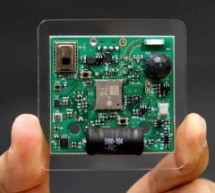 In the era of Internet of Things, we wanted most of our home appliances to become smart. But currently, smart devices may cost much more than their offline counterparts and they often do not communicate with each other. Trying to overcome these limitations, A Ph.D student invented a way to turn entire rooms into smart with a single low-cost device called "Synthetic Sensors". Gierad Laput, is a Ph.D. student ...
Read more

›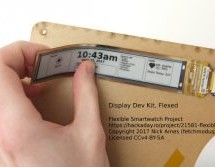 Description This project aims to build a thin, flexible smartwatch. It's wrap-around display and touchscreen will allow it to display more data at a glance than current devices. Besides telling time and displaying notifications, the watch will feature pulse rate, blood oxygen, and step sensors for health monitoring. Details Planned Features 180mm x 32mm x 2.5mm flexible silicone bracelet 4.9", 720x120 EPD ( ...
Read more

›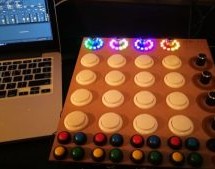 When [Mr. Sobolak] started his DIY Midi Fighter he already had experience with the MIDI protocol, and because it is only natural once you have mastered something to expand on the success and build something more impressive, more useful, and more button-y. He is far from rare in this regard. More buttons mean more than extra mounting holes, for example an Arduino's I/O will fill up quickly as potentiometers ...
Read more

›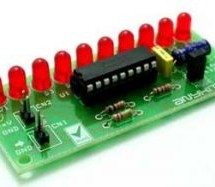 This project is a NiCad-NiMh Battery Monitor based on LM3914 IC DESCRIPTION The simple project can be used as test gear. Its easy way to monitor the battery voltages, especially dry cell, NICAD, NIMH, supply up to 1.5 Voltage. Battery Monitor range 0.15V to 1.5V. The project is built around Texas instruments LM3914, The LM3914 senses the voltage levels of the battery and drives the 10 light emitting diodes ...
Read more

›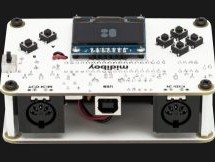 The ArduBoy is a tiny little gaming console that's also extremely simple. It's only a small, cheap, monochrome OLED display, a microcontroller with Arduino-derived firmware, and a few buttons. That's it, but with these simple ingredients the community around the ArduBoy has created a viable gaming platform. It has cartridges now, and one version has a crank. Now, the MIDIboy is bringing something like the A ...
Read more

›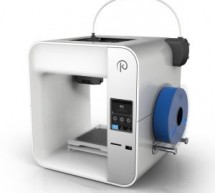 Kodama Inc is a new company that delivers a new generation of FDM 3D printers that increase the possibility of affordable 3D printing. Recently, Kodama launched its new 3D printer "Obsidian", the first 3D printer made for professional applications starting at under $100. Most additive manufacturing machines in this price range are not aesthetically designed, nor engineered for accurate printing. Many consum ...
Read more

›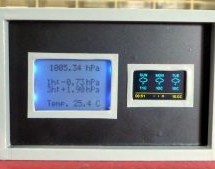 [Mirko Pavleski] has put together a little weather station for himself that combines Internet-sourced forecasts with physical sensor data to give him a complete view of his local conditions. There's no shortage of weather applications for our smartphones and computers that will show us the current local conditions and the forecast for the next couple of days. It's so easy to pull weather data from the vario ...
Read more

›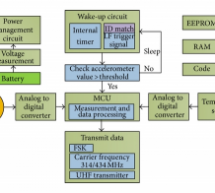 Author: Maurizio Di Paolo Emilio A tyre pressure monitoring system (TPMS) aims to monitor air pressure on various automotive systems. The most common TPMS sensors mainly use sub-GHz radio standards to transfer information to the vehicle's computer. There are two different types: direct (dTPMS) and indirect (iTPMS). The use of bluetooth low energy (BLE) connectivity makes it possible offering a high performa ...
Read more

›

IoE era is here since we are able now to add mobile radio capabilities in our applications! The latest incarnation of the cell phone network will offer internet connectivity and possibilities that could only be dreamt of previously depending on your standpoint, and many more factors. And now let's embed these concept in medical applications, like "Smart Bandage" . It is conceivable that sensors embedded in ...
Read more

›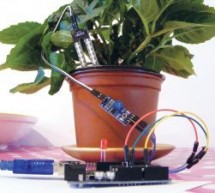 As a preview of his latest book, Arduino Project Handbook: 25 Practical Projects to Get You Started, Mark Geddes takes us through the project to create a simple plant monitor. In this project I'll introduce a new type of analog sensor that detects moisture levels. You'll set up a light and sound alarm system (an inexpensive piezo buzzer) to tell you when your plant needs watering See also: How to build a la ...
Read more

›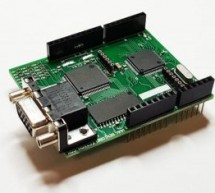 Arduino is pretty much famous for the numerous shields it has. These plug-and-play shields make our life a lot easier while working on some complicated projects. Among all other shields, graphic shields are getting more and more popular. A graphic shield lets you show text, numbers, shapes, and even small images on a screen, using Arduino. VGADuino-II is a new graphic shield which lets you use your TV or an ...
Read more

›