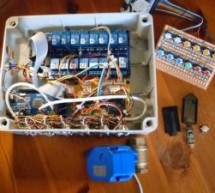 While almost everyone has a heater of some sort in their home, it's fairly unlikely that the heat provided by a central heating system such as a furnace is distributed in an efficient way. There's little reason to heat bedrooms during the day, or a kitchen during the night, but heating systems tend to heat whole living space regardless of the time of day or the amount of use. You can solve this problem, lik ...
Read more

›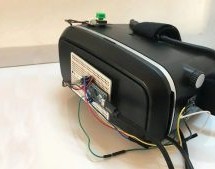 VR has been developing rapidly over the past decade, but headsets and associated equipment remain expensive. Without a killer app, the technology has yet to become ubiquitous in homes around the world. Wanting to experiment without a huge investment, [jamesvdberg] whipped up a low-cost headset for under $100 USD. The build relies on Google-Cardboard-style optics, which are typically designed to work with a ...
Read more

›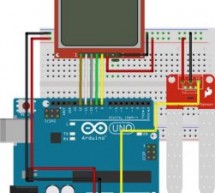 Hi guys, welcome to today's tutorial. Smart farms are becoming very popular as everyone is beginning to see the benefits in terms of crop health and yield and I know a lot of people that will be interested in smart farm automation. That's why today, we will be looking at how to use a soil moisture sensor with an Arduino to determine the moisture content in the soil. Soil moisture is generally the amount of ...
Read more

›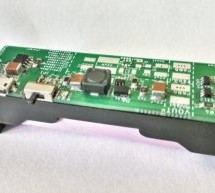 Disclaimer: The circuit in use here came from GreatScott: YouTube video related to this project: https://www.youtube.com/watch?v=Fj0XuYiE7HU Thanks for the circuit GreatScott, it really works well! The awesome find of the lipo protection chip with 2.9v cutoff – ruined way too many cells with the DW01's 2.5v! So, down to business: We all know the frustration of trying to run portable e ...
Read more

›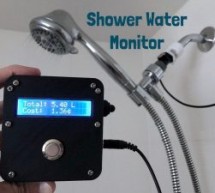 Which uses more water - a bath or a shower? I was recently thinking about this question, and I realized that I don't actually know how much water is used when I shower. I know when I'm in the shower sometimes my mind wanders, thinking about a cool new projects idea or trying to decide what to have for breakfast, while water is just gushing down the drain. It would be a lot easier to reduce my water consumpt ...
Read more

›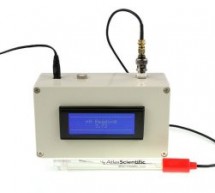 In this project, we will be making a benchtop pH meter using the gravity analog pH circuit and probe from Atlas Scientific and an Arduino Uno. Readings will be displayed on a liquid crystal display (LCD). MATERIALS 1 - Arduino Uno1 - Gravity analog pH sensor1 - pH probe1 - 20x4 LCD module1 - 158x90x60mm Enclosure1 - Mini breadboardJumper wiresAcrylic sheet (plexiglass)4 - 11mm ...
Read more

›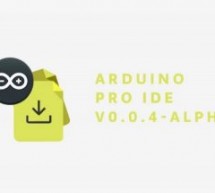 The Arduino development team have today announced the availability of the Arduino Pro IDE v0.0.4-alpha making it available for windows, Mac OS and Linux. The source code is now available to download from the official Arduino GitHub repositorie. The Arduino Pro IDE is being developed to provide Arduino users with a simple, modern web app version of the Arduino IDE, with boards and libraries available without ...
Read more

›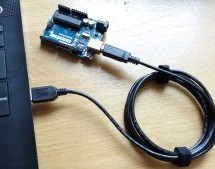 For several projects you might want to acquire some data from an Arduino board. There are several options and the one that I chose here uses the USB connection. I will explain how to store your data in a text file in order to plot it. I will use Python 3, the Arduino IDE and an Arduino UNO. (I'm working on Linux but I think it should be the same procedure under macOS and Windows.) Step 1: The Arduino Code T ...
Read more

›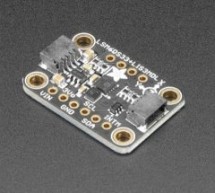 Makers, developers and hobbyists looking to at the ability to monitor motion, direction and orientation to the next Arduino project may be interested in a new breakout board offering an all-in-one 9 Degree of Freedom (9-DoF) sensor with sensors from ST. The Adafruit LSM6DS33 and LIS3MDL breakout boards are now available to purchase from the company's online store. "The board includes an LSM6DS33, a 6-DoF IM ...
Read more

›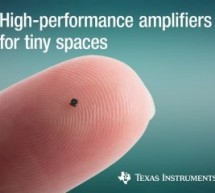 Texas Instruments introduced the industry's smallest operational amplifier and low-power comparators at 0.64 mm2. As the first amplifiers in the compact X2SON package, the TLV9061 op amp and TLV7011 family of comparators enable engineers to reduce their system size and cost, while maintaining high performance in a variety of Internet of Things (IoT), personal electronics and industrial applications, includi ...
Read more

›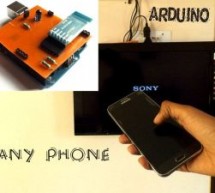 Do you want to control your TV and several other gadgets that are IR controlled? Ya but my phone doesn't support it because it doesn't have an IR blaster.Don't worry here a gadget that gives IR control to any phone and the thing it needs is bluetooth!! YES!! bluetooth!! The gadget also increases the range of your control!! As it covers the distance range of bluetooth as well as infrared!! It was made in ver ...
Read more

›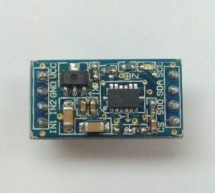 The MMA7455L is a Digital Output (I2C/SPI), low power, low profile capacitive micromachined accelerometer featuring signal conditioning, a low pass filter, temperature compensation, self-test, configurable to detect 0g through interrupt pins (INT1 or INT2), and pulse detect for quick motion detection. 0g offset and sensitivity are factory set and require no external devices. The 0g offset can be customer ca ...
Read more

›