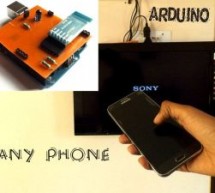 Do you want to control your TV and several other gadgets that are IR controlled? Ya but my phone doesn't support it because it doesn't have an IR blaster.Don't worry here a gadget that gives IR control to any phone and the thing it needs is bluetooth!! YES!! bluetooth!! The gadget also increases the range of your control!! As it covers the distance range of bluetooth as well as infrared!! It was made in ver ...
Read more

›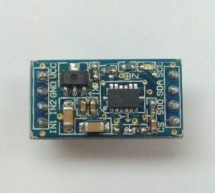 The MMA7455L is a Digital Output (I2C/SPI), low power, low profile capacitive micromachined accelerometer featuring signal conditioning, a low pass filter, temperature compensation, self-test, configurable to detect 0g through interrupt pins (INT1 or INT2), and pulse detect for quick motion detection. 0g offset and sensitivity are factory set and require no external devices. The 0g offset can be customer ca ...
Read more

›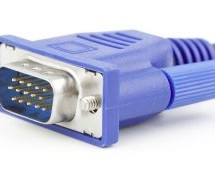 While it might be in its twilight years, the venerable VGA video connector conceals a versatile interface that can still provide the experimenter with the opportunity for a variety of hacks. We've not seen anything quite like [flok]'s one, in which he uses the VGA interface to insert timing information from which an NTPd instance gets its reference. If this seems counter-intuitive because a VGA i ...
Read more

›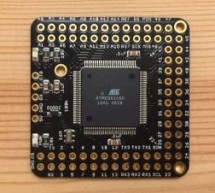 [2017 Update] Eagle files please click here. The objective of this project is to create a version of Arduino Mega 2560 board that has lower component count and smaller board size. Personally to be used for robotics projects that require ATmega2560's 256 KB flash and digital/analog pins, where the size, weight, and USB port location of the original design is not ideal. References: Mr. Nick Gammon's ...
Read more

›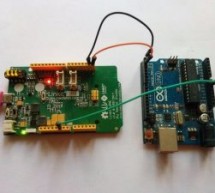 In this instructable I'm going show you how to establish serial communication between the arduino and the Linkit One. This would help you make a more complex project with these two boards. Step 1: Components Here is a list of all the components required to get started, make sure you collect all the components first before proceeding to other steps- Linkit One Wires Arduino Step 2: Schematics All the connect ...
Read more

›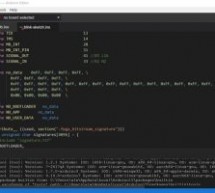 While the Arduino has a very vocal fan club, there are always a few people less than thrilled with the ubiquitous ecosystem. While fans may just dismiss it as sour grapes, there are a few legitimate complaints you can fairly level at the stock setup. To address at least some of those concerns, Arduino is rolling out the Arduino Pro IDE and while it doesn't completely address every shortcoming, it is worth a ...
Read more

›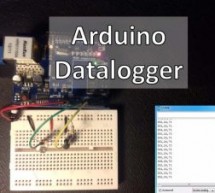 In this project I'm going to create a simple Datalogger with my Arduino and an Ethernet shield.I'll be using a photoresistor and a temperature sensor and all the information will be stored in a micro SD card.The idea is that you can apply this to any sensor you desire! Watch the Video below: https://youtu.be/R19On2w5qbU Step 1: Parts Required 1x Arduino Uno1x Ethernet Shield1x Micro SD Card1x Temperature Se ...
Read more

›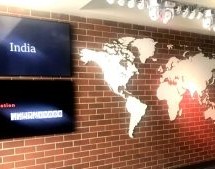 Maps can be a great way to get a message across when the data you're dealing with affects people on a country's population scale. [jwolin] works for a non-profit organization, and wanted a way to help people visualize the extent of their operations and the causes they deal with. To do that, he created a nifty smart map wall display. The display consists of a world map cut out of MDF, and affixed to a b ...
Read more

›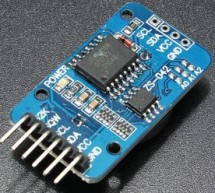 Hi guys welcome to this tutorial. One of the most important thing everyone wants to keep track of daily is, time and with easy to use platforms like the arduino it is very easy to create your own timepiece and in the case of this tutorial add a temperature monitor to it. For this tutorial, we will be creating a real time clock and temperature monitor using the simple and easy to use DS3231 module. Introduct ...
Read more

›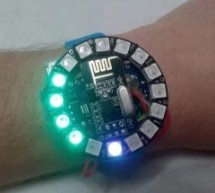 If you would prefer to build your very own DIY heart rate monitor, rather than purchase an expensive smartwatch or fitness tracker. You may be interested in a project published to the Hackster.io website earlier this year providing instructions on how to create a simple wearable heart rate monitor using an Arduino Nano R3. The tiny Arduino development board has been combined with a generic nRF24 Module toge ...
Read more

›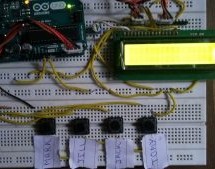 This instructable will teach you to build a simple Arduino based Voting machine using simple components such as push buttons and LCD. The highlighting feature of this system is that Serial Monitor in Arduino IDE is used to perform the polling operation no other external applications needed. Key Features: Every step of polling operation will be under control of the supervisor.Password enabled security system ...
Read more

›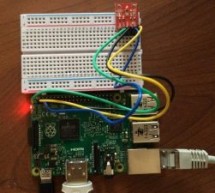 Story Update 08-15-2015: Project converted to Visual Studio 2015 RTM  Luminosity Sensor Sample using Windows IoT Core As you all know Microsoft released Insider Preview of Windows 10 IoT Core recently. I too download and installed it on my RPi2. While playing with Windows 10 IoT Core, I decided to work on TSL2561 Luminosity Sensor using I2C. Here is the sample I created this weekend. In this project I am us ...
Read more

›