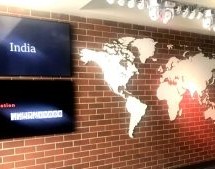 Maps can be a great way to get a message across when the data you're dealing with affects people on a country's population scale. [jwolin] works for a non-profit organization, and wanted a way to help people visualize the extent of their operations and the causes they deal with. To do that, he created a nifty smart map wall display. The display consists of a world map cut out of MDF, and affixed to a b ...
Read more

›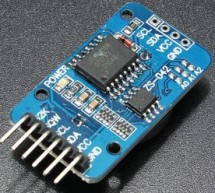 Hi guys welcome to this tutorial. One of the most important thing everyone wants to keep track of daily is, time and with easy to use platforms like the arduino it is very easy to create your own timepiece and in the case of this tutorial add a temperature monitor to it. For this tutorial, we will be creating a real time clock and temperature monitor using the simple and easy to use DS3231 module. Introduct ...
Read more

›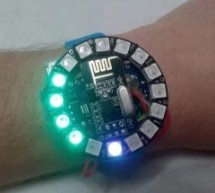 If you would prefer to build your very own DIY heart rate monitor, rather than purchase an expensive smartwatch or fitness tracker. You may be interested in a project published to the Hackster.io website earlier this year providing instructions on how to create a simple wearable heart rate monitor using an Arduino Nano R3. The tiny Arduino development board has been combined with a generic nRF24 Module toge ...
Read more

›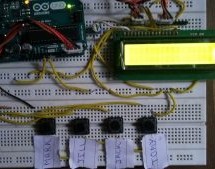 This instructable will teach you to build a simple Arduino based Voting machine using simple components such as push buttons and LCD. The highlighting feature of this system is that Serial Monitor in Arduino IDE is used to perform the polling operation no other external applications needed. Key Features: Every step of polling operation will be under control of the supervisor.Password enabled security system ...
Read more

›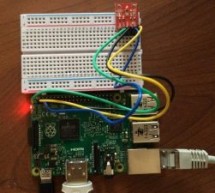 Story Update 08-15-2015: Project converted to Visual Studio 2015 RTM  Luminosity Sensor Sample using Windows IoT Core As you all know Microsoft released Insider Preview of Windows 10 IoT Core recently. I too download and installed it on my RPi2. While playing with Windows 10 IoT Core, I decided to work on TSL2561 Luminosity Sensor using I2C. Here is the sample I created this weekend. In this project I am us ...
Read more

›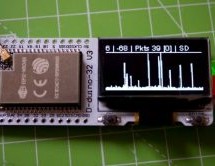 Wi-Fi Packet Monitors are usually a computer program or sometimes a piece of computer hardware that can be used to intercept and log traffic over a Wi-Fi network. My favorite software tool of all is the popular Wireshark which I have used several times for hacking Wi-Fi based hardware, like integrating the common Wi-Fi smart socket with OpenHAB. Packet monitor tools give the possibility of seeing what type ...
Read more

›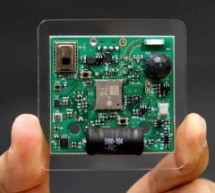 In the era of Internet of Things, we wanted most of our home appliances to become smart. But currently, smart devices may cost much more than their offline counterparts and they often do not communicate with each other. Trying to overcome these limitations, A Ph.D student invented a way to turn entire rooms into smart with a single low-cost device called "Synthetic Sensors". Gierad Laput, is a Ph.D. student ...
Read more

›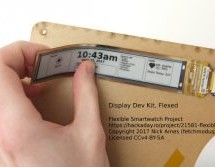 Description This project aims to build a thin, flexible smartwatch. It's wrap-around display and touchscreen will allow it to display more data at a glance than current devices. Besides telling time and displaying notifications, the watch will feature pulse rate, blood oxygen, and step sensors for health monitoring. Details Planned Features 180mm x 32mm x 2.5mm flexible silicone bracelet 4.9", 720x120 EPD ( ...
Read more

›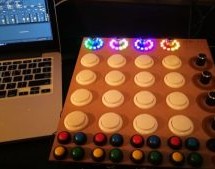 When [Mr. Sobolak] started his DIY Midi Fighter he already had experience with the MIDI protocol, and because it is only natural once you have mastered something to expand on the success and build something more impressive, more useful, and more button-y. He is far from rare in this regard. More buttons mean more than extra mounting holes, for example an Arduino's I/O will fill up quickly as potentiometers ...
Read more

›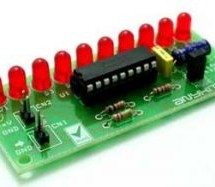 This project is a NiCad-NiMh Battery Monitor based on LM3914 IC DESCRIPTION The simple project can be used as test gear. Its easy way to monitor the battery voltages, especially dry cell, NICAD, NIMH, supply up to 1.5 Voltage. Battery Monitor range 0.15V to 1.5V. The project is built around Texas instruments LM3914, The LM3914 senses the voltage levels of the battery and drives the 10 light emitting diodes ...
Read more

›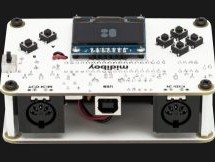 The ArduBoy is a tiny little gaming console that's also extremely simple. It's only a small, cheap, monochrome OLED display, a microcontroller with Arduino-derived firmware, and a few buttons. That's it, but with these simple ingredients the community around the ArduBoy has created a viable gaming platform. It has cartridges now, and one version has a crank. Now, the MIDIboy is bringing something like the A ...
Read more

›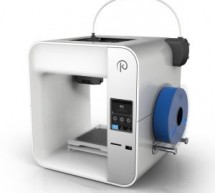 Kodama Inc is a new company that delivers a new generation of FDM 3D printers that increase the possibility of affordable 3D printing. Recently, Kodama launched its new 3D printer "Obsidian", the first 3D printer made for professional applications starting at under $100. Most additive manufacturing machines in this price range are not aesthetically designed, nor engineered for accurate printing. Many consum ...
Read more

›