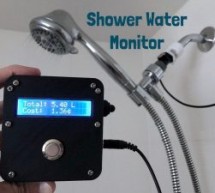 Which uses more water - a bath or a shower? I was recently thinking about this question, and I realized that I don't actually know how much water is used when I shower. I know when I'm in the shower sometimes my mind wanders, thinking about a cool new projects idea or trying to decide what to have for breakfast, while water is just gushing down the drain. It would be a lot easier to reduce my water consumpt ...
Read more

›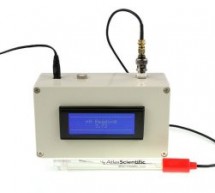 In this project, we will be making a benchtop pH meter using the gravity analog pH circuit and probe from Atlas Scientific and an Arduino Uno. Readings will be displayed on a liquid crystal display (LCD). MATERIALS 1 - Arduino Uno1 - Gravity analog pH sensor1 - pH probe1 - 20x4 LCD module1 - 158x90x60mm Enclosure1 - Mini breadboardJumper wiresAcrylic sheet (plexiglass)4 - 11mm ...
Read more

›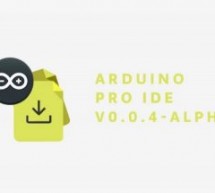 The Arduino development team have today announced the availability of the Arduino Pro IDE v0.0.4-alpha making it available for windows, Mac OS and Linux. The source code is now available to download from the official Arduino GitHub repositorie. The Arduino Pro IDE is being developed to provide Arduino users with a simple, modern web app version of the Arduino IDE, with boards and libraries available without ...
Read more

›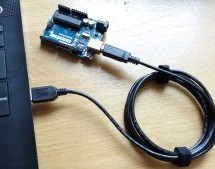 For several projects you might want to acquire some data from an Arduino board. There are several options and the one that I chose here uses the USB connection. I will explain how to store your data in a text file in order to plot it. I will use Python 3, the Arduino IDE and an Arduino UNO. (I'm working on Linux but I think it should be the same procedure under macOS and Windows.) Step 1: The Arduino Code T ...
Read more

›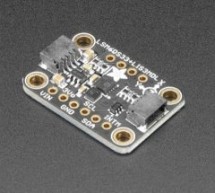 Makers, developers and hobbyists looking to at the ability to monitor motion, direction and orientation to the next Arduino project may be interested in a new breakout board offering an all-in-one 9 Degree of Freedom (9-DoF) sensor with sensors from ST. The Adafruit LSM6DS33 and LIS3MDL breakout boards are now available to purchase from the company's online store. "The board includes an LSM6DS33, a 6-DoF IM ...
Read more

›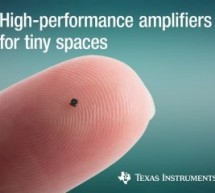 Texas Instruments introduced the industry's smallest operational amplifier and low-power comparators at 0.64 mm2. As the first amplifiers in the compact X2SON package, the TLV9061 op amp and TLV7011 family of comparators enable engineers to reduce their system size and cost, while maintaining high performance in a variety of Internet of Things (IoT), personal electronics and industrial applications, includi ...
Read more

›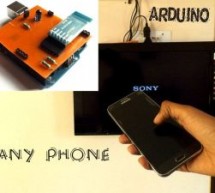 Do you want to control your TV and several other gadgets that are IR controlled? Ya but my phone doesn't support it because it doesn't have an IR blaster.Don't worry here a gadget that gives IR control to any phone and the thing it needs is bluetooth!! YES!! bluetooth!! The gadget also increases the range of your control!! As it covers the distance range of bluetooth as well as infrared!! It was made in ver ...
Read more

›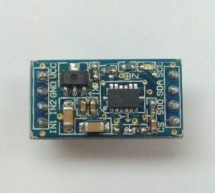 The MMA7455L is a Digital Output (I2C/SPI), low power, low profile capacitive micromachined accelerometer featuring signal conditioning, a low pass filter, temperature compensation, self-test, configurable to detect 0g through interrupt pins (INT1 or INT2), and pulse detect for quick motion detection. 0g offset and sensitivity are factory set and require no external devices. The 0g offset can be customer ca ...
Read more

›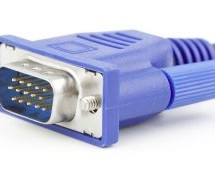 While it might be in its twilight years, the venerable VGA video connector conceals a versatile interface that can still provide the experimenter with the opportunity for a variety of hacks. We've not seen anything quite like [flok]'s one, in which he uses the VGA interface to insert timing information from which an NTPd instance gets its reference. If this seems counter-intuitive because a VGA i ...
Read more

›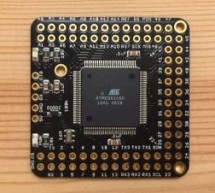 [2017 Update] Eagle files please click here. The objective of this project is to create a version of Arduino Mega 2560 board that has lower component count and smaller board size. Personally to be used for robotics projects that require ATmega2560's 256 KB flash and digital/analog pins, where the size, weight, and USB port location of the original design is not ideal. References: Mr. Nick Gammon's ...
Read more

›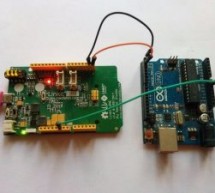 In this instructable I'm going show you how to establish serial communication between the arduino and the Linkit One. This would help you make a more complex project with these two boards. Step 1: Components Here is a list of all the components required to get started, make sure you collect all the components first before proceeding to other steps- Linkit One Wires Arduino Step 2: Schematics All the connect ...
Read more

›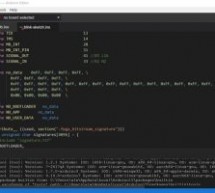 While the Arduino has a very vocal fan club, there are always a few people less than thrilled with the ubiquitous ecosystem. While fans may just dismiss it as sour grapes, there are a few legitimate complaints you can fairly level at the stock setup. To address at least some of those concerns, Arduino is rolling out the Arduino Pro IDE and while it doesn't completely address every shortcoming, it is worth a ...
Read more

›