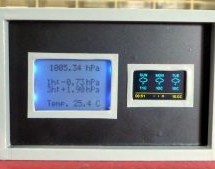 [Mirko Pavleski] has put together a little weather station for himself that combines Internet-sourced forecasts with physical sensor data to give him a complete view of his local conditions. There's no shortage of weather applications for our smartphones and computers that will show us the current local conditions and the forecast for the next couple of days. It's so easy to pull weather data from the vario ...
Read more

›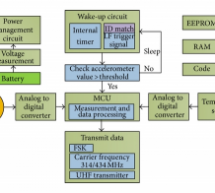 Author: Maurizio Di Paolo Emilio A tyre pressure monitoring system (TPMS) aims to monitor air pressure on various automotive systems. The most common TPMS sensors mainly use sub-GHz radio standards to transfer information to the vehicle's computer. There are two different types: direct (dTPMS) and indirect (iTPMS). The use of bluetooth low energy (BLE) connectivity makes it possible offering a high performa ...
Read more

›

IoE era is here since we are able now to add mobile radio capabilities in our applications! The latest incarnation of the cell phone network will offer internet connectivity and possibilities that could only be dreamt of previously depending on your standpoint, and many more factors. And now let's embed these concept in medical applications, like "Smart Bandage" . It is conceivable that sensors embedded in ...
Read more

›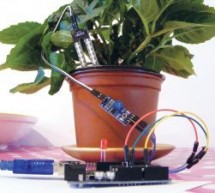 As a preview of his latest book, Arduino Project Handbook: 25 Practical Projects to Get You Started, Mark Geddes takes us through the project to create a simple plant monitor. In this project I'll introduce a new type of analog sensor that detects moisture levels. You'll set up a light and sound alarm system (an inexpensive piezo buzzer) to tell you when your plant needs watering See also: How to build a la ...
Read more

›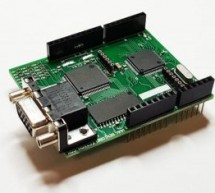 Arduino is pretty much famous for the numerous shields it has. These plug-and-play shields make our life a lot easier while working on some complicated projects. Among all other shields, graphic shields are getting more and more popular. A graphic shield lets you show text, numbers, shapes, and even small images on a screen, using Arduino. VGADuino-II is a new graphic shield which lets you use your TV or an ...
Read more

›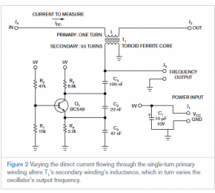 To measure high levels of direct current for overload detection and protection, designers frequently use either a current-shunt resistor or a toroidal core and Hall-effect magnetic-field sensor. Both methods suffer from drawbacks. For example, measuring 20A with a 10-mΩ resistor dissipates 4W of power as waste heat. The Hall-effect sensor delivers accurate measurements and wastes little power, but it's an e ...
Read more

›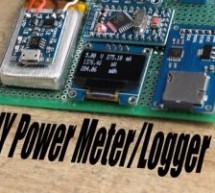 In this project I will show you how I combined an Arduino, an INA219 power monitor IC, an OLED LCD and a Micro SD Card PCB in order to create a power meter/logger that has more functions than the popular USB Power Meter. Let's get started! Step 1: Watch the Video! The video gives you a good overview on how to create your own power meter. In the next steps though I will present you some additional informatio ...
Read more

›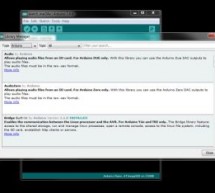 You can download our e-book 'Learn Arduino' from this link Libraries are an essential part in the Arduino world. They are what makes Arduino so easy to use. Libraries are written to encapsulate complex functions and expose them as simple function calls to the user. For example to switch a pixel on and off in an LED monitor. This is relatively very complex but, fortunately some folks at Adafruit created a li ...
Read more

›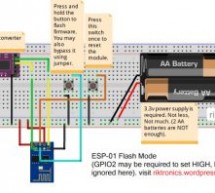 To understand error messages shown by ESP8266 in the serial monitor, read the latest article: ESP8266 ERROR MESSAGES AND EXCEPTIONS EXPLAINED] Hi, guys. This tutorial is for helping you to flash firmware in your favorite ESP8266 module. I guess almost all of you have a good enough idea about ESP8266. Still, here a short note on it for you. Let's get started, What ESP8266 Is? The ESP8266 is a low-cost Wi-Fi ...
Read more

›
How many mundane devices upgrade to IoT because they let you monitor a single data point or a variable? That little nudge over the communication precipice allows you to charge 500% more. Now, if you are as handy as a Hackaday reader, you can throw a lazy afternoon at the problem and get the same effect from a "dumb" appliance. If IoT is as simple as getting a notification when your laundry is dry, or your w ...
Read more

›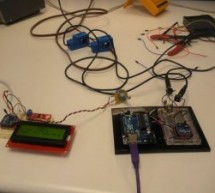 The purpose of the Home Energy Monitor Final Project is to give people a better idea how much electrical power they consume in a residential system. [gallery columns="2" size="medium" ids="31149,31148"] The method used for this application will utilize a clip on noninvasive current sensor on each 120V line coming in to the residential breaker panel box. The power data is then transmitted to a remote LCD scr ...
Read more

›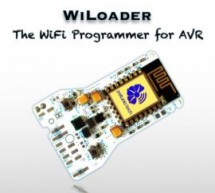 Introducing WiLoader, The new generation of programmers Have you ever thought of programming wirelessly ?    WiLoader is the answer. But HOW ???? WiLoader easily connects to your WiFi network, then you can program your AVR, Arduino boards and Robots. It doesn't need any kind of cable for computer connection, especially those huge old USB ones. Because it employs WiFi, even your smartphone can be used to con ...
Read more

›