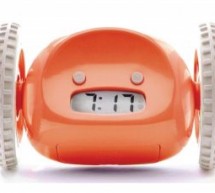 IoT Corner Arduino, the Italian company known for its maker-friendly ecosystem of microcontrollers, launched a new professional-grade development board for IoT. The Portenta H7 features a dual core processor, with an on-board graphics accelerator that allows users to connect it to an external monitor via the USB-C port. The Portenta H7, which supports WiFi and Bluetooth wireless protocols, has two 80-pin co ...
Read more

›
It's not uncommon to happen across vintage measurement equipment at the local flea market or garage sale. Often with an irresistible aesthetic, and built to last decades, these tools nonetheless tend to be sidelined when modern multimeters are available. [Build Comics] had just such a piece on hand, and decided to repurpose it with some modern hardware instead. The build begins with a Hartmann & Braun 6 ...
Read more

›
Introduction I can agree on that, but a sharp and bitter cigar will probably make it a lot less enjoyable. That's why I wanted to build myself a Humidor. Storing a cigar at the right temperature and humidity is very important. Especially for long filler cigars like Cubans. In the Netherlands it's much more common to smoke short filler cigars. Most of them are produced here in the Netherlands. They don' ...
Read more

›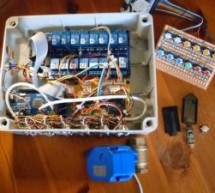 While almost everyone has a heater of some sort in their home, it's fairly unlikely that the heat provided by a central heating system such as a furnace is distributed in an efficient way. There's little reason to heat bedrooms during the day, or a kitchen during the night, but heating systems tend to heat whole living space regardless of the time of day or the amount of use. You can solve this problem, lik ...
Read more

›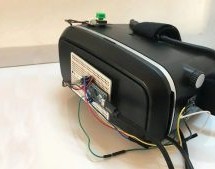 VR has been developing rapidly over the past decade, but headsets and associated equipment remain expensive. Without a killer app, the technology has yet to become ubiquitous in homes around the world. Wanting to experiment without a huge investment, [jamesvdberg] whipped up a low-cost headset for under $100 USD. The build relies on Google-Cardboard-style optics, which are typically designed to work with a ...
Read more

›
Use a $9 GSM module & the Hologram network to remotely control any Arduino with Blynk App. Story Blynk is an awesome tool that allows you to build drag and drop apps for controlling hardware remotely! Its perfect for quickly creating useful IoT projects. This tutorial will run you through setting up Blynk for cellular control using an Arduino and a $9 GSM board. Hologram Network Hologram.io is a cellula ...
Read more

›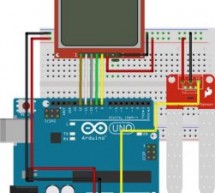 Hi guys, welcome to today's tutorial. Smart farms are becoming very popular as everyone is beginning to see the benefits in terms of crop health and yield and I know a lot of people that will be interested in smart farm automation. That's why today, we will be looking at how to use a soil moisture sensor with an Arduino to determine the moisture content in the soil. Soil moisture is generally the amount of ...
Read more

›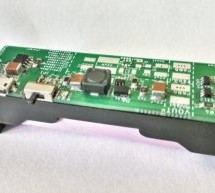 Disclaimer: The circuit in use here came from GreatScott: YouTube video related to this project: https://www.youtube.com/watch?v=Fj0XuYiE7HU Thanks for the circuit GreatScott, it really works well! The awesome find of the lipo protection chip with 2.9v cutoff – ruined way too many cells with the DW01's 2.5v! So, down to business: We all know the frustration of trying to run portable e ...
Read more

›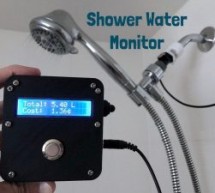 Which uses more water - a bath or a shower? I was recently thinking about this question, and I realized that I don't actually know how much water is used when I shower. I know when I'm in the shower sometimes my mind wanders, thinking about a cool new projects idea or trying to decide what to have for breakfast, while water is just gushing down the drain. It would be a lot easier to reduce my water consumpt ...
Read more

›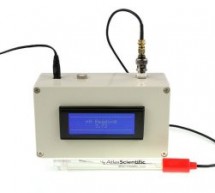 In this project, we will be making a benchtop pH meter using the gravity analog pH circuit and probe from Atlas Scientific and an Arduino Uno. Readings will be displayed on a liquid crystal display (LCD). MATERIALS 1 - Arduino Uno1 - Gravity analog pH sensor1 - pH probe1 - 20x4 LCD module1 - 158x90x60mm Enclosure1 - Mini breadboardJumper wiresAcrylic sheet (plexiglass)4 - 11mm ...
Read more

›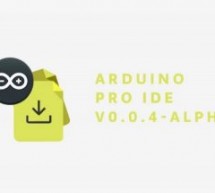 The Arduino development team have today announced the availability of the Arduino Pro IDE v0.0.4-alpha making it available for windows, Mac OS and Linux. The source code is now available to download from the official Arduino GitHub repositorie. The Arduino Pro IDE is being developed to provide Arduino users with a simple, modern web app version of the Arduino IDE, with boards and libraries available without ...
Read more

›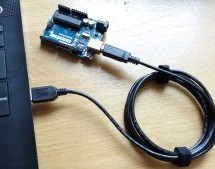 For several projects you might want to acquire some data from an Arduino board. There are several options and the one that I chose here uses the USB connection. I will explain how to store your data in a text file in order to plot it. I will use Python 3, the Arduino IDE and an Arduino UNO. (I'm working on Linux but I think it should be the same procedure under macOS and Windows.) Step 1: The Arduino Code T ...
Read more

›