"We're not like other semiconductor companies," says Bob Dobkin, co-founder and CTO of Linear Technology, "for the most part we have a unique set of products because we combine circuit design, silicon design and testing."
Dobkin is an analogue legend having designed
the industry's first three-terminal adjustable voltage regulator, the first bipolar low-dropout regulator and has designed a couple of dozen circuits which each pulled in over $100 million revenues.
31 years after starting Linear Tech he's still designing circuits.
"I've spent my working life doing what I like," says Dobkin, "I'm an artist and I paint silicon."
"Most of the engineers at Linear like working on linear circuits, they like what they're doing," adds Dobkin, "making linear circuits is like putting a puzzle together. If I retired from Linear I'd want to go and make circuits."
"We don't make a new product unless it's going to be creative," says Dobkin, "we don't want to make a product which is already out there. We've got to be significantly better and interesting."
One thing that makes LTC different is having control over every part of the process which produces a linear circuit.
"We make over 90% of our own wafers and can match the process to the circuit design," adds Dobkin, "we have hundreds of different processes to make different products. We test and trim all our products."
That allows LTC to make products which have unique capabilities like huge temperature graduations on different parts of the chip or very low voltage driving very high performance which can't be matched by competitors.
Dobkin gives a for instance. "We had an 80V regulator. TI decided to copy it. They came out with a data sheet. Later they changed it from 80V to 60V. We interviewed the guy who had got the job of trying to copy the regulator. He said it was more trouble trying o copy the regulator than starting from scratch."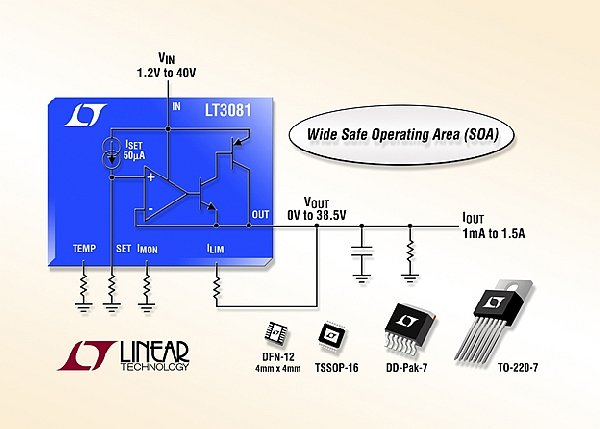 "We're very careful to keep our customers happy; we're very strongly attached o our customers," says Dobkin, "we want to have a personal relationship with our customers. Customers can call in and get to talk to the design engineers. 30% of our products come from interactions between LTC engineers and customers."
"Most of the design engineers have been here for 15-20 years," says Dobkin, "they always get calls asking them to leave Linear – but they don't. Even the junior engineers don't want to leave."
"Our people are very important. They share in the profit right from the start. 'You make me rich, I'll make you rich'.
Dobkin doesn't see much in the way of start-ups and, of them that do exist, "None have their own fab," he says, "most of the new start-ups are in RF which takes a lot of people. I don't see a company starting now doing the same things we do."
For more read: Why we're different, by Bob Dobkin