Intel may have grabbed the headlines with the announcement that its first 14nm processor will be on general release next year.
But by then the Broadwell processor will just one of a number of 14nm chips in production.
Intel has long insisted that its production capability, which it has always invested in to keep at the leading edge, is vital for its own microprocessor business.
It produced its first 14nm device a 16Gbit/s serdes (serialiser/deserialser) in March.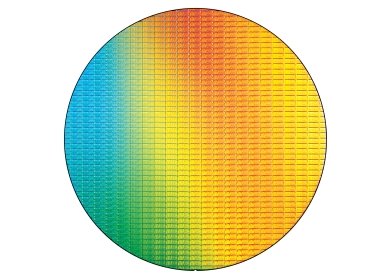 However, Intel now has a foundry business which is competing with the likes of TSMC and Samsung.
So the difference with this latest 14nm process technology node is that for the first time it will be just as important for the chips Intel is making for other companies.
Another difference with the 14nm tri-gate (finfet) process is Intel no longer has an obvious lead in process technology.
Other foundries are already in production, TSMC at 16nm, or very near production, Samsung and Globalfoundries at 14nm.
TSMC is reported to be in production of chips on its 16nm process and is repaired to be supplying 16nm mobile processors, probably based on Cortex-A57, to Apple.
It was as long ago as April 2013, when ARM and Cadence have announced the first Cortex-A57 processor test chip fabricated on TSMC's 16nm finfet manufacturing process technology.
TSMC will possibly skip 14nm node and jump to 10nm with test chips likely to appear next year.
Samsung will be in production of 14nm chips by the end of the year and Globalfoundries is now expected to follow shortly after.
For more detail: What's new about 14nm processors for Intel?