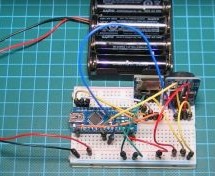 Introduction A data logger is an electronic device or instrument that records data over a period of time. It allows the user to record time or location stamped data which can be viewed at a later time or real time. Irrespective of the type of data being logged or the kind of data logger, these devices usually contain two main units, the sensor unit and the storage/communication unit. The sensor unit may inv ...
Read more

›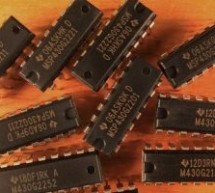 You can now use Arduino sketches to program your TI Launchpad MSP430. The video show me programming an Arduino Mega 2560 and a TI Launchpad MSP430 with the same Arduino sketch. https://youtu.be/-KKmkwHapSw The TI Launchpad MSP430 is a microprocessor development board from Texas Instruments. It's very similar to the Atmel chips in the Arduino. The MSP430 2553, which is the processor that ships wi ...
Read more

›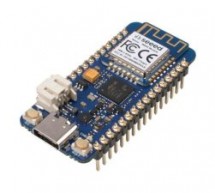 Seeed Studio has just released the latest Arduino compatible Wio Lite W600 a combination of the W600 WiFi module mounted on the board and an Atmel  SAM D21 Arm Cortex-M0+ microcontroller. The WiFi core is a W600 2.4 GHz module featuring the Arm Cortex-M3. The SAM D21 is the same chip used by the Arduino Zero, so the Wio Lite W600 is compatible with Arduino Zero. Basic Specs The I/O level is 3.3V, and there ...
Read more

›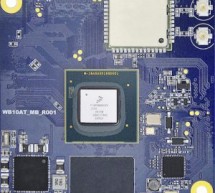 Last year (2017), NXP announced its new applications processors, the i.MX 8 series. The i.MX 8M family of applications processors based on Arm® Cortex®-A53 and Cortex-M4 cores provide industry-leading audio, voice and video processing for applications that scale from consumer home audio to industrial building automation and mobile computers. NXP announced a select group of partners that have been engaged in ...
Read more

›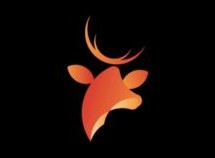 The team initially tried to build open-source hardware for IoT, now it is launching it on the blockchain instead. The firm plans to launch a tiny board that can connect to a blockchain. The equipment will also control electronic components like motors, sensors, and switches. This technology will make it possible for users to build an embedded blockchain system in a few minutes. Elk uses the K ...
Read more

›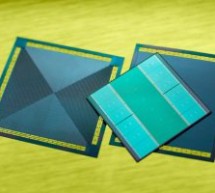 One of the limiting factors for the computing power of processors is the operating temperature. A research team led by Dr. Wolfram Steller, Dr. Hermann Oppermann, and Dr. Jessika Kleff from the Fraunhofer Institute for Reliability and Microintegration IZM, has developed a new as well as an efficient cooling method by integrating microchannels into the silicon interposer. For the first time, it is possible t ...
Read more

›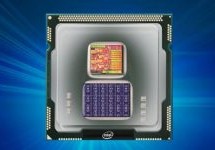 Intel has developed a first-of-its-kind self-learning neuromorphic chip – codenamed Loihi. It mimics the animal brain functions by learning to operate based on various modes of feedback from the environment. Unlike convolutional neural network (CNN) and other deep learning processors, Intel's Loihi uses an asynchronous spiking model to mimic neuron and synapse behavior in a much closer analog to animal brai ...
Read more

›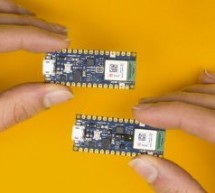 The official Arduino team has this week announced the availability to preorder its new Arduino Nano Every and range of Arduino Nano 33 development boards. The new boards were unveiled at this years Maker Faire Bay Area 2019 and the new Arduino boards are expected to start shipping during the middle of June 2019 with Bluetooth versions available approximately a month later during July 2019. Ar ...
Read more

›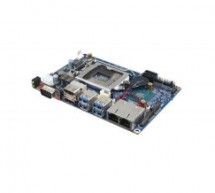 Avalue recently announced a Linux-friendly 3.5″ ECM-CFS Single Board Computer with a choice of Intel's latest 8th Gen "Coffee Lake" S-series processors. It also features triple display support, 2x GbE, 4x USB 3.1, 2x SATA, and mSATA. This SBC is considered as the world's first 3.5-inch SBC to feature Intel's 8th Gen "Coffee Lake" processors. Avalue's 146 x 101mm ECM-CFS SBC is designed keeping various appli ...
Read more

›
Have you ever had that terrible feeling that adding a load resistor or 'pull down' to your sensor is messing up all your analogue readings? Maybe you're wondering why we'd want to spoil a perfectly good circuit by putting in a load resistor at all? For many years I found that I would get strange, unpredictable, readings from my sensor related projects at the maximum and minimum locations when using analogue ...
Read more

›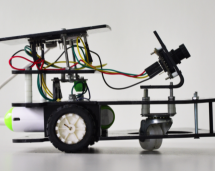 4Duino Intelligent Buggy project demonstrate how does uCAM-II works. This project also utilized two 4duino communicating using Server-Client architecture over TCP. It also uses a buggy car which carry the 4duino server and uCAM-II. By using built-in ESP8266, 4duino client sends a request to 4duino server to move the buggy and capture photo via wireless communication. Server-Client architecture is a network ...
Read more

›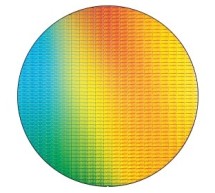 Intel may have grabbed the headlines with the announcement that its first 14nm processor will be on general release next year. But by then the Broadwell processor will just one of a number of 14nm chips in production. Intel has long insisted that its production capability, which it has always invested in to keep at the leading edge, is vital for its own microprocessor business. It produced its first 14nm de ...
Read more

›