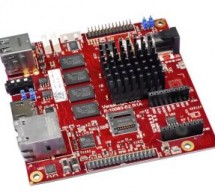 VersaLogic has released a rugged, lasting, simple-to-use and ready-for-deployment Zebra VL-EPC-2701 board. The Zebra single board computer is a complete Arm-based embedded computer. It features several models that are available with power-efficient, single- or dual-core i.MX6 CPUs. The Arm-based Single Board computer comes in two models; which features either NXP i.MX6 Solo (single core), or the i.MX6 ...
Read more

›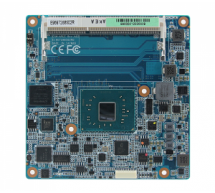 The Apollo Lake SoC has already be used in several boards and modules. Avalue, a technology company that has launched several single board products and with focus on innovative embedded products has recently launched an embedded platform called the "ESM-APLC", a Linux-ready COM that provides support for either the Intel Apollo Lake Celeron®N3350 or Pentium®N4200 SoC. Avalue which isn't new to the ...
Read more

›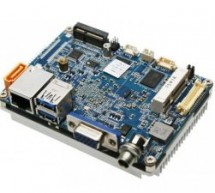 Giada, the Chinese based company and a provider of embedded PCs, embedded motherboards, server and storage appliances, has recently announced a new AP23 series Pico boards based around the Intel® Apollo Lake platform. The Intel Apollo platform is based on the Intel Atom® processor E3900 series, Intel® Celeron® processor N3350, and the Intel® Pentium® processor N4200 platform. These processors are based ...
Read more

›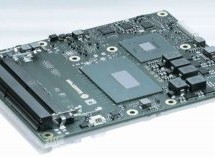 Kontron, a Germany based company has published its first product based on Intel's 8th Gen "Coffee Lake" processors. The COMe-bCL6 joins other "Coffee Lake" based COM Express Basic Type 6 modules including the Congatec Conga-TS370 and Seco COMe-C08-BT6, which were announced early this month. The COMe-bCL6 feature set is very related to all these products, with Coffee Lake enabled features like ...
Read more

›

Simplify your DC/DC design with LMZM33603 The LMZM33603 36V, 3A power module offers stellar EMI performance in a compact QFN package. Order yours today and enjoy the peace of mind that comes with reliable performance, small solution size, and reduced design cycle time. Power your processor with the industry's first 5+3- phase PMBus controller Powering high-current processors requires flexible solutions, and ...
Read more

›
Over the years we have seen a significant interest in people wanting to learn electronics and programming but are mostly handicapped with what they could build. Over time, learning has been proven to be more reliable when learning is more practical, and we can quickly grasp the concept if one is seeing what he or she is building in real-time and promptly learn why it works the way it works. Lego Education r ...
Read more

›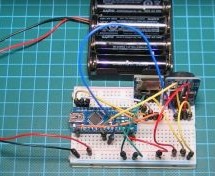 Introduction A data logger is an electronic device or instrument that records data over a period of time. It allows the user to record time or location stamped data which can be viewed at a later time or real time. Irrespective of the type of data being logged or the kind of data logger, these devices usually contain two main units, the sensor unit and the storage/communication unit. The sensor unit may inv ...
Read more

›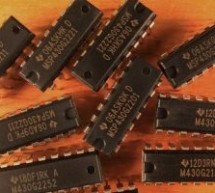 You can now use Arduino sketches to program your TI Launchpad MSP430. The video show me programming an Arduino Mega 2560 and a TI Launchpad MSP430 with the same Arduino sketch. https://youtu.be/-KKmkwHapSw The TI Launchpad MSP430 is a microprocessor development board from Texas Instruments. It's very similar to the Atmel chips in the Arduino. The MSP430 2553, which is the processor that ships wi ...
Read more

›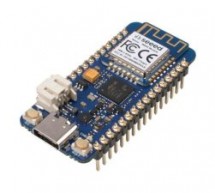 Seeed Studio has just released the latest Arduino compatible Wio Lite W600 a combination of the W600 WiFi module mounted on the board and an Atmel  SAM D21 Arm Cortex-M0+ microcontroller. The WiFi core is a W600 2.4 GHz module featuring the Arm Cortex-M3. The SAM D21 is the same chip used by the Arduino Zero, so the Wio Lite W600 is compatible with Arduino Zero. Basic Specs The I/O level is 3.3V, and there ...
Read more

›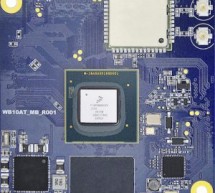 Last year (2017), NXP announced its new applications processors, the i.MX 8 series. The i.MX 8M family of applications processors based on Arm® Cortex®-A53 and Cortex-M4 cores provide industry-leading audio, voice and video processing for applications that scale from consumer home audio to industrial building automation and mobile computers. NXP announced a select group of partners that have been engaged in ...
Read more

›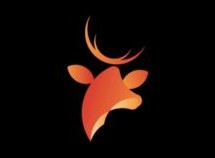 The team initially tried to build open-source hardware for IoT, now it is launching it on the blockchain instead. The firm plans to launch a tiny board that can connect to a blockchain. The equipment will also control electronic components like motors, sensors, and switches. This technology will make it possible for users to build an embedded blockchain system in a few minutes. Elk uses the K ...
Read more

›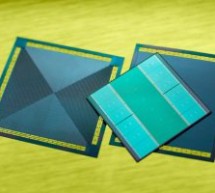 One of the limiting factors for the computing power of processors is the operating temperature. A research team led by Dr. Wolfram Steller, Dr. Hermann Oppermann, and Dr. Jessika Kleff from the Fraunhofer Institute for Reliability and Microintegration IZM, has developed a new as well as an efficient cooling method by integrating microchannels into the silicon interposer. For the first time, it is possible t ...
Read more

›