Key Features:
High power handling

30 dBm @ DC
36 dBm @ 8 GHz

Maximum voltage (DC or AC peak): ±10V on the RF ports
Total harmonic distortion (THD): –84 dBc
Configurable 50Ω absorptive or open reflective switch via a single pin (LZ)
Packaging – 20-lead 4 × 4 mm QFN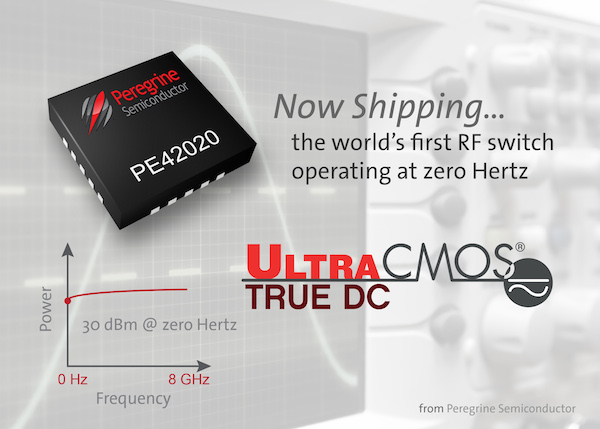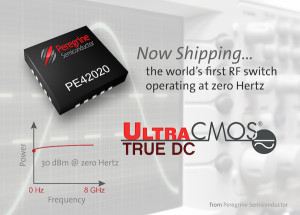 Description:
The PE42020 is a HaRP™ technology-enhanced SPDT True DC RF switch that operates from zero Hertz up to 8 GHz with integrated RF, analog and digital functions. The PE42020 can accommodate up to ±10V input DC voltage on the RF ports. It can be configured as a 50Ω absorptive or an open reflective True DC switch via the single LZ pin. The PE42020 True DC RF switch delivers excellent RF performance and high power handling down to zero Hertz, making this device ideal for handling the complex combination of DC, RF/analog and digital signals in test and measurement (T&M) and automated test equipment (ATE) applications.