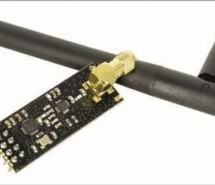 Presented here is an ATmega328P microcontroller-based ultra low power sensor hub using nRF24L01+ radio frequency (RF) transceiver modules having transmitter and receiver units. The transmitter sends humidity and temperature values of a place to the receiver kept at a remote location for display on an OLED module. The nRF24L01+ module used in the receiver unit is a 2.4GHz transceiver suitable for ultra-low-p ...
Read more

›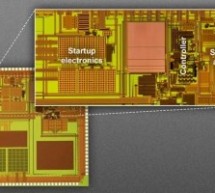 The latest buzz in the information technology industry regards "the Internet of things"—the idea that vehicles, appliances, civil-engineering structures, manufacturing equipment, and even livestock would have their own embedded sensors that report information directly to networked servers, aiding with maintenance and the coordination of tasks. Realizing that vision, however, will require extremely low-power ...
Read more

›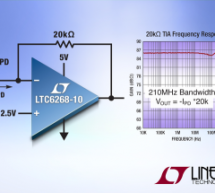 Features Gain Bandwidth Product: 4GHz Low Input Bias Current: ±3fA Typ. Room Temperature 4pA Max at 125°C Current Noise (100kHz): 7fA/√Hz Voltage Noise (1MHz): 4.0nV/√Hz Extremely Low CIN 0.45pF Rail-to-Rail Output AV ≥10 Slew Rate: +1500V/μs, –1000V/μs Supply Range: 3.1V to 5.25V Quiescent Current: 16.5mA Operating Temp Range: –40°C to 125°C Single in 8-Lead SO-8, 6-Lead TSOT-23 Packages Dual in 8-Lead MS8 ...
Read more

›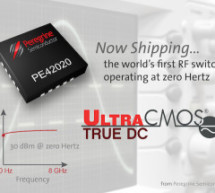 Key Features: High power handling 30 dBm @ DC 36 dBm @ 8 GHz Maximum voltage (DC or AC peak): ±10V on the RF ports Total harmonic distortion (THD): –84 dBc Configurable 50Ω absorptive or open reflective switch via a single pin (LZ) Packaging – 20-lead 4 × 4 mm QFN Description: The PE42020 is a HaRP™ technology-enhanced SPDT True DC RF switch that operates from zero Hertz up to 8 GHz with integrated RF, anal ...
Read more

›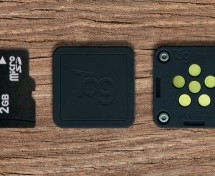 The Tog base module contains a densely packed PCB assembly, battery, and modular expansion bus in a ultra-small plastic enclosure. The base module can operate standalone with no additional components required. The front of the Tog enclosure is transparent to allow the internal LED to be visible and allow the optical sensor to detect button presses. TogMod Expansion modules TogMods are magnetically attached ...
Read more

›