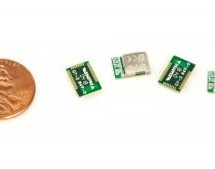 The finger-tip sized ARM Cortex-M4F module with BT 5, BT Mesh, and 30 I/O The arrival of Bluetooth 5 was a significant leap forward for the IoT developer community, especially with its new Bluetooth Mesh functionality, which connects more devices and more sensors. Nearly four billion devices are expected to be shipped with Bluetooth technology in 2018. Bluetooth is driving innovation and creating new market ...
Read more

›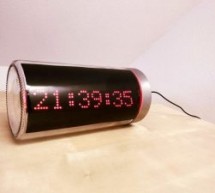 Simple LED matrix Clock based on the popular ESP8266 with Real Time Clock module and time synchronization over WiFi from an NTP server. Step 1: Parts and Tools First let's see what we need. Parts: 6 x 8x8 MAX7219 LED Matrix 1 x RTC DS3231 1 x ESP12 Board 1 x pasta jar 1 x 5.5mm X 2.1mm DC Power Supply Metal Jack Panel Mount 1 x USB to 5.5mm X 2.1mm barrel jack 5v dc power cable 1 x Window tint film 11 x fem ...
Read more

›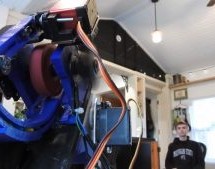 [Harrison] has been busy finding the sweeter side of quarantine by building a voice-controlled, face-tracking M&M launcher. Not only does this carefully-designed candy launcher have control over the angle, direction, and velocity of its ammunition, it also locates and locks on to targets by itself. Here comes the science: [Harrison] tricked Alexa into thinking the Raspberry Pi inside the machine is a sm ...
Read more

›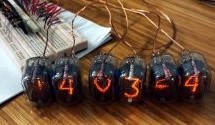 [Engineer2you] built a nixie tube clock and claims it is the simplest design. We felt like that was a challenge. In this design, the tubes are set up as a matrix with optoisolators on each row and column. With 60 segments, the matrix allows you to control it all with 16 bits. There are six columns, each corresponding to a digit. That means each row has 10 lines. The Arduino code reads the clock and pro ...
Read more

›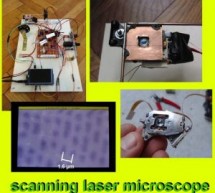 I'd like to share my latest project, a scanning laser microscope with you. Some words concerning the principle: The pinciple is quite simple. The laser beam is focused on the object and the reflective light is being measured with a photodiode (in my case a BPW34). To focus right the current through the focusing coil is varied. The position of the object is changed by two Speakers, which are driven with diff ...
Read more

›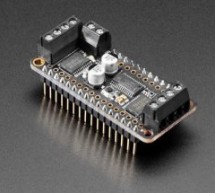 Adafruit is now offering an assembled DC Motor + Stepper FeatherWing add-on board priced at $21.50 enabling you to use 2 x bi-polar stepper motors or 4 x brushed DC motors (or 1 stepper and 2 DC motors) with the companies FeatherWing range of controllers. Since the FeatherWing only uses the I2C (SDA & SCL pins), it works with any and all Feather boards currently available. Motor FeatherWing specificatio ...
Read more

›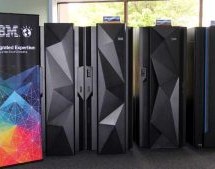 The computers we are used to working with are more likely to be at the smaller end of the computational spectrum. Sometimes they are very small indeed, such as tiny microcontrollers with only a few GPIOs. Others are single board machines such as a Raspberry Pi or an Arduino, and often a desktop or laptop PC. Of course, while these can be very capable machines, they don't cut the mustard in the upper echelon ...
Read more

›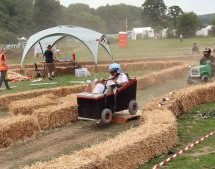 Running a brushed motor in muddy or dusty environments takes a toll on controllers, with both heavy back EMF and high stall currents. This explains one of the challenge in Europe's Hacky Racer series, which is decidedly more off-road than America's Power Racing Series. In pushing these little electric vehicles to the limits, many builders use brushless Chinese scooter motors since they're both available and ...
Read more

›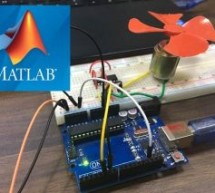 In this tutorial, we will show you how to control DC motor using MATLB and Arduino. If you are new with MATLAB then it is recommend to get started with simple LED blink program with MATLAB. Creating MATLAB Graphical User Interface for controlling DC Motor After finishing setup with Arduino for MATLAB, we have to build GUI (Graphical User Interface) to control DC motor. To launch the GUI, type the below comm ...
Read more

›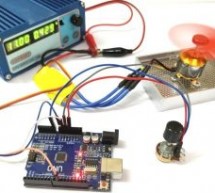 Building stuff and getting them work, the way we want, has always been sheer fun. While that being agreed, building stuff that could fly would defiantly pump a bit more anxiety among the hobbyists and hardware tinkerers. Yes! I am talking about Gliders, Helicopters, Planes and mainly multi-copters. Today it has become very easy to build one on your own due to the community support available online. One comm ...
Read more

›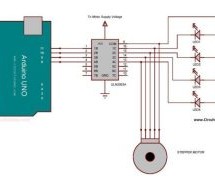 In this article, we are publishing a project which explains different aspects of interfacing a Stepper Motor with Arduino. Stepper motor is a specially designed DC motor which comes with advantages of both a servo motor and a normal dc motor. Compared to a normal Dc motor, the maximum rpm a stepper motor can produce is very low. But they have the advantage that they can be positioned accurately. Unlike serv ...
Read more

›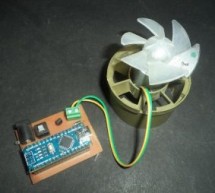 Speed control of DC motor with PC Interface is an easy DIY project. In this project DC motor's speed is controlled by sending the command through PC. Arduino is directly connected to PC through the USB cable and command is given to Arduino on serial monitor of the Arduino IDE. Motor is connected to a transistor, and the base of transistor is connected to PWM pin of Arduino and motors speed is varied accordi ...
Read more

›