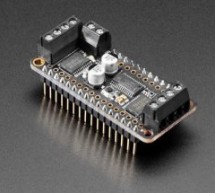 Adafruit is now offering an assembled DC Motor + Stepper FeatherWing add-on board priced at $21.50 enabling you to use 2 x bi-polar stepper motors or 4 x brushed DC motors (or 1 stepper and 2 DC motors) with the companies FeatherWing range of controllers. Since the FeatherWing only uses the I2C (SDA & SCL pins), it works with any and all Feather boards currently available. Motor FeatherWing specificatio ...
Read more

›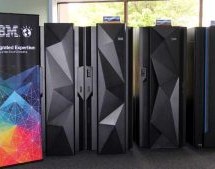 The computers we are used to working with are more likely to be at the smaller end of the computational spectrum. Sometimes they are very small indeed, such as tiny microcontrollers with only a few GPIOs. Others are single board machines such as a Raspberry Pi or an Arduino, and often a desktop or laptop PC. Of course, while these can be very capable machines, they don't cut the mustard in the upper echelon ...
Read more

›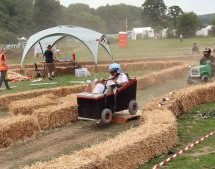 Running a brushed motor in muddy or dusty environments takes a toll on controllers, with both heavy back EMF and high stall currents. This explains one of the challenge in Europe's Hacky Racer series, which is decidedly more off-road than America's Power Racing Series. In pushing these little electric vehicles to the limits, many builders use brushless Chinese scooter motors since they're both available and ...
Read more

›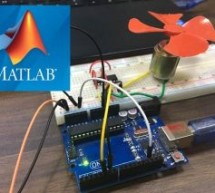 In this tutorial, we will show you how to control DC motor using MATLB and Arduino. If you are new with MATLAB then it is recommend to get started with simple LED blink program with MATLAB. Creating MATLAB Graphical User Interface for controlling DC Motor After finishing setup with Arduino for MATLAB, we have to build GUI (Graphical User Interface) to control DC motor. To launch the GUI, type the below comm ...
Read more

›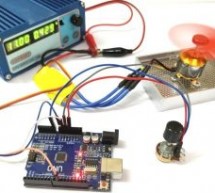 Building stuff and getting them work, the way we want, has always been sheer fun. While that being agreed, building stuff that could fly would defiantly pump a bit more anxiety among the hobbyists and hardware tinkerers. Yes! I am talking about Gliders, Helicopters, Planes and mainly multi-copters. Today it has become very easy to build one on your own due to the community support available online. One comm ...
Read more

›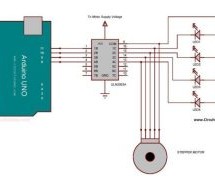 In this article, we are publishing a project which explains different aspects of interfacing a Stepper Motor with Arduino. Stepper motor is a specially designed DC motor which comes with advantages of both a servo motor and a normal dc motor. Compared to a normal Dc motor, the maximum rpm a stepper motor can produce is very low. But they have the advantage that they can be positioned accurately. Unlike serv ...
Read more

›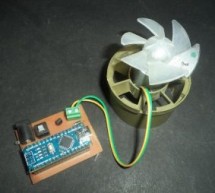 Speed control of DC motor with PC Interface is an easy DIY project. In this project DC motor's speed is controlled by sending the command through PC. Arduino is directly connected to PC through the USB cable and command is given to Arduino on serial monitor of the Arduino IDE. Motor is connected to a transistor, and the base of transistor is connected to PWM pin of Arduino and motors speed is varied accordi ...
Read more

›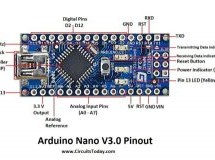 Arduino Nano Pinout The Arduino Nano, as the name suggests is a compact, complete and bread-board friendly microcontroller board. The Nano board weighs around 7 grams with dimensions of 4.5 cms to 1.8 cms (L to B). This article discusses about the technical specs most importantly the pinout and functions of each and every pin in the Arduino Nano board. How different is Arduino Nano? Arduino Nano has similar ...
Read more

›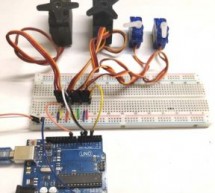 Using one or two Servo with Arduino is Easy but what if we want to use more than one Servo Motors? Here, we are going to show you that how to control Multiple Servo Motors with Arduino. Connecting multiple Servo Motors with Arduino seems to be easy and but if we connect all the Servos to Arduino supply pins then they won't work correctly because of lack of enough current to drive all the motors. So you have ...
Read more

›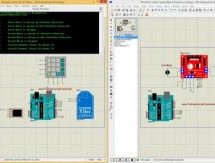 Hello friends, I hope you all are doing great. In today's tutorial, we are gonna design a project named DC Motor Control using XBee & Arduino in Proteus ISIS. I have shared the complete code and have also explained it in detail. You can also download the complete working Proteus Simulation given at the end of this tutorial. In this project, I have designed two Proteus Simulations. The first Simulation i ...
Read more

›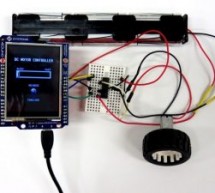 In this project, we will learn how to control the speed and direction of a DC motor via I/O ports with PWM output capability, a L293D quad half-h drivers IC and 4D Workshop widgets. In its simplest form, a DC motor has two wires which is connected to a power supply. Depend on whichever way current flows in the DC motor, this will determine the direction in which the motor will spin. Motors are often used in ...
Read more

›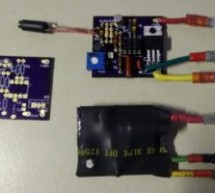 Unhappy with a headlight modulator I purchased, I decided to make my own. Even though it would be a trivial programming project to use an Arduino Teensy or similar to do this, I decided to do it the "old fashioned" way, using a 555 timer. The 555 is a clever chip; not only will it supply the oscillator for the flashing effect, it has a reset pin that can be used to force the output to a known state (low) wh ...
Read more

›