With the rapid development of GPS (Global Positioning System) techniques, GPS gets wider application in many fields. GPS has features such as high precision, global coverage, convenience, high quality, and low cost. Recently, the use of GPS extends speedily from military to civilian applications such as automobile navigation systems which combine the GPS system, e-map, and wireless network. GPS is getting popular, and the market for GPS techniques is extending continuously.
UARTs provide serial asynchronous receive data synchronization, parallel-to-serial and serial-to-parallel data conversion for both the transmitter and receiver sections. These functions are necessary for converting the serial data stream into parallel data that is required with digital systems. Synchronization for the serial data stream is accomplished by adding start and stop bits to the transmit data to form a data character. Data integrity is ensured by attaching a parity bit to the data character. The parity bit is checked by the receiver for any transmission bit errors.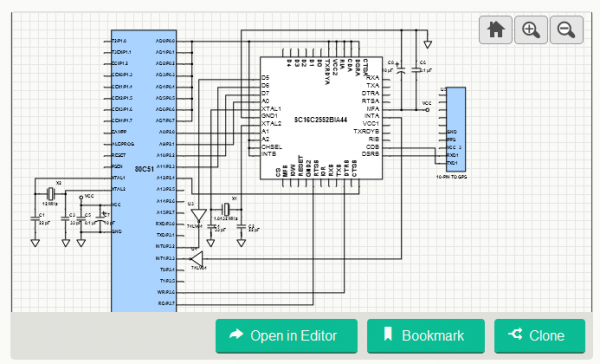 The circuit describes how to combine GPS into a navigation system by using a Philips 2-channel UART, the SC16C2552B. The SC16C2552B is a two channel Universal Asynchronous Receiver and Transmitter (UART) used for serial data communications. Its principal function is to convert parallel data into serial data, and vice versa. The UART can handle serial data rates up to 5 Mbit/s.
For more detail: UART in GPS navigation system