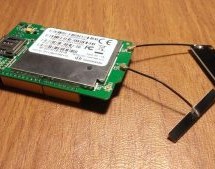 If you work in a company that has a website, you know how important it is that the website always be up and running. That's why you constantly see "99.99999% reliability!" all over the fancy server hosting sites. A website can't make money if the system is down, so knowing when that happens and reacting quickly is super important. In this Instructable, we will use the LinkIT ONE board to make an alert syste ...
Read more

›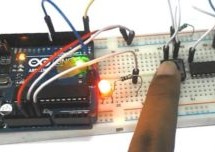 Here we are going to establish a communication between an ATmega8 microcontroller and Arduino Uno. The communication established here is UART (Universal Asynchronous Receiver Transmitter) type. It's serial communication. By this serial communication data can be shared between two controllers, which is a required in various embedded system applications. In embedded systems we must have basic knowledge about ...
Read more

›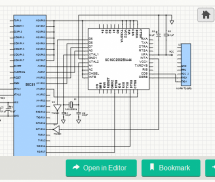 With the rapid development of GPS (Global Positioning System) techniques, GPS gets wider application in many fields. GPS has features such as high precision, global coverage, convenience, high quality, and low cost. Recently, the use of GPS extends speedily from military to civilian applications such as automobile navigation systems which combine the GPS system, e-map, and wireless network. GPS is getting p ...
Read more

›