Toshiba Memory Europe announced the introduction of the fourth generation of its single package ball grid array (BGA) solid state drive (SSD) BG4 series at CES 2019. Toshiba Memory's new line-up of ultra-compact NVMe™ SSDs places both the flash and an all-new controller into one package, bringing design flexibility to ultra-thin PC notebooks, embedded systems and server boot in data centers.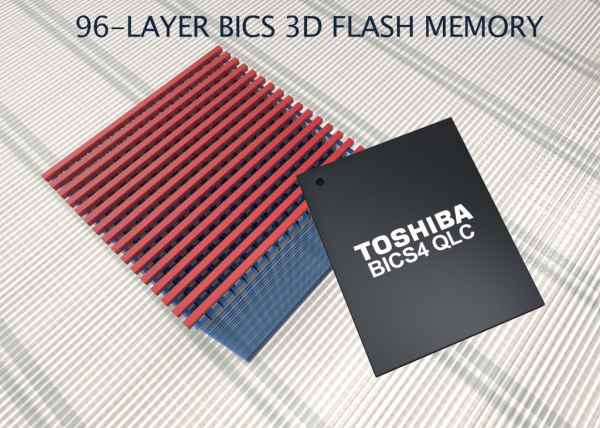 The BGA form factor SSD enables larger amounts of flash to be added to smaller and thinner devices, and extends battery life to improve the mobile experience," said Jeff Janukowicz, research vice president, Solid State Drives and Enabling Technologies at IDC. "NVMe™ BGA solutions, such as the new TOSHIBA BG4 series, provide OEMs with a better-than-SATA storage option that boosts demand for client SSD units. In fact, we expect this demand to increase at a 2017-2022 CAGR of 14 percent.
Toshiba Memory has long been at the forefront of delivering SSDs that enable smaller, thinner, lighter, and more power efficient mobile designs. The company was the first to develop a single package PCIe® SSD, and the introduction of the fourth generation BG series represents another pioneering achievement as the densest client SSD by volumetric measurements[2]. Utilizing Toshiba Memory's innovative 96-layer BiCS FLASHTM 3D memory, BG4 increases the maximum capacity from 512GB to 1024GB (approximately 1TB)[3] and provides a slim 1.3mm profile for capacities up to 512GB[4]. Furthermore, the BG4 series doubles the PCIe Gen3 lane count from 2 to 4, delivering more performance in the same power envelope when compared to the prior generation product.
Read more: Toshiba Memory Europe Unveils 1TB Single Package PCIe Gen3 x4L SSDs