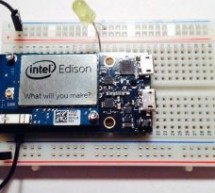 Millions of farmers in the world each year face loss of their crop. Its mainly due to crop disease or environmental problems like nature of soil (pH), poor quality of air, and excessive or very low moisture in soil. To get cure from these problems, farmers need to know the fertilizer according to the condition of the soil and also the amount of water needed everyday for his crop with respect to the temperat ...
Read more

›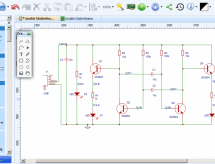 This is a brief review of the capabilities and ease of use of three of the most interesting, innovative and downright disruptive web-based EDA tools: EasyEDA Upverter Autodesk 123D Circuits (formerly Circuits.io) The same simple astable multivibrator circuit is entered into each tool and the design process followed through simulation (where offered), to PCB layout and Gerber download. For all of the product ...
Read more

›
FlashProg - USB serial flash memory programmer FlashProg is USB base flash memory programmer to work with 3.3V serial flash memory devices. This programmer is specifically design to read, program and configure 25x series, serial flash memory devices which are commonly used to store BIOS in PC mainboards. Originally we design this project to read and program BIOS of Foxconn G31MXP mainboard. Our version of G ...
Read more

›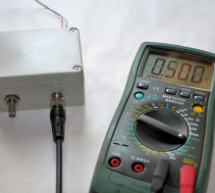 HD-1410 is quiet popular iambic keyer which is manufactured around 1970's by Heathkit. The original HD-1410 keyer is designed using 5 commonly available 74LS series TTL ICs and 8 transistors. Other than iambic operation it has an option to adjust sidetone frequency and support for (external) single-paddle key unit. In this project we redesign original HD-1410 electronic keyer with today's commonly available ...
Read more

›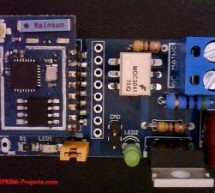 Because of the high interest in the subject, a new dedicated Dev Board has been born:  MPSMv2, a small ESP8266 DevBoard with integrated MAINS Power Switch! Yes, it's finally here, arrived safely from the PCB factory and you can see it below. I know a lot of you are waiting it already, but please be patient few more days. None of the already requested ones will leave the premises without a proper 24 hour tes ...
Read more

›
To administrate devices through a web interface is simple, fast and comfortable. Also can be added, that it´s a solution that saves time and money and in a vast majority of cases it´s beneficial for a producer and also a customer. Besides common "network devices" for example for data acquisition (telemetry - when we want a device to send measured data), a network connectivity is still more used at devices, ...
Read more

›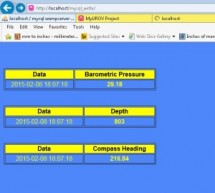 Being new to Arduino I was a bit overwhelmed by the different ways to do things. So this is what I came up with! I am using an Arduino UNO R3 clone but the connections I believe are the same for most Arduino's or can be easily modified for your particular model. This project is the beginning of a UROV that I am building from the ground up and this is my first attempt to work with Arduino. I do not want to t ...
Read more

›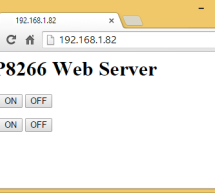 If you want to learn more about the ESP8266 module, first read my Getting Started Guide for the ESP8266 WiFi Module. In this project you'll create a standalone web server with an ESP8266 that can toggle two LEDs. Why flashing your ESP8266 module with NodeMCU? NodeMCU is a firmware that allows you to program the ESP8266 modules with LUA script. And you'll find it very similar to the way you program your Ardu ...
Read more

›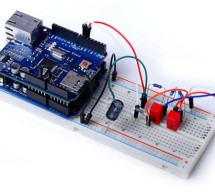 Our NetPlay project is built on a standard breadboard. In our previous Arduino masterclass we briefly introduced the Ethernet Shield an Arduino expansion board that adds Ethernet connectivity plus microSD card storage. We used that storage as the basis of a simple one-button digital audio player. It was functional but limited to 8-bit mono WAV files with a 19kHz sample rate. We also gave you the software to ...
Read more

›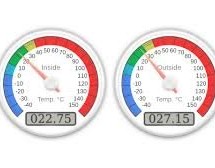 This project consists of two temperatures that are measured by the Arduino using two MCP9700 temperature sensors An Arduino Uno and Ethernet shield are set up as a web server that hosts a web page to display the two temperatures on two gauges. The web page is stored on a SD card that is plugged into the micro SD card socket on the Ethernet shield. A web browser is used to display the two temperature gauges ...
Read more

›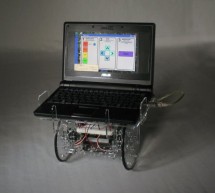 This Instructable will show you how to build your own Web Connected Robot (using an Arduino micro-controller and Asus eee pc). Why would you want a Web Connected Robot? To play with of course. Drive your robot from across the room or across the country, using nothing more than Skype and a web browser (nothing to install on the controlling computer). After that? Dig into the software & adapt it however y ...
Read more

›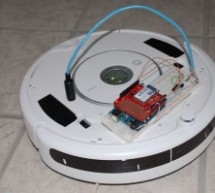 I wanted to see if I could operate my Roomba remotely and get it to report its status via Twitter while I was away from home. I also wanted to make the device independent of a computer. This is the solution I came up with and it works very well. Follow @TheRoomba on Twitter to see what mine is doing! Step 1: Needed Parts and Tools Parts: 1x - Small signal, low power PNP transistor (I used a 2N2907A (may als ...
Read more

›