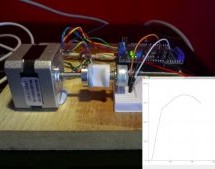 Potentiometers, or variable resistors, are a standard component that we take for granted. If it says "10k log" on a volume pot, than we fit and forget. But if like [Ben Holmes] you are modelling electronic music circuitry, some greater knowledge is required. To that end he's created a rig for characterising a potentiometer to produce a look-up table of its values. It's a simple enough set-up in which a volt ...
Read more

›
When S/PDIF became available in the Teensy Audio Library I thought this might be the solution to ground loop problems I'd been having when interfacing projects to my PC. However, I quickly realized I didn't have any sound cards with an S/PDIF interface. In the belief that I'd rather build than buy I decided to update one of my previous projects, a PCM2904 based sound card, to include an S/PDIF interface. Th ...
Read more

›
UPDATES Mar 05, 2013 Featured on WonderHowTo http://goo.gl/fpeVC Feb 14, 2013 Featured on LifeHacker  http://goo.gl/tx4QG Feb 13, 2013  I have updated the Arduino program in step 4 to support additional remote controls. Feb 13, 2013 Featured on Dangerous Prototypes http://goo.gl/DJcwe Feb 12, 2013 Featured on Semageek  http://goo.gl/EH58K Feb 12, 2013 Featured on Embedds http://goo.gl/Z3egm Feb 12, 2013 Fea ...
Read more

›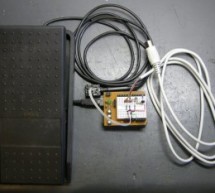 I'm playing keyboards this fall in another rock concert to benefit the high school robotics team, and for some of the tunes I need to be able to fade an organ in and out over a period of a measure or two. My keyboards are velocity-sensitive, so if you hit the keys harder they play louder (like a piano); and they have aftertouch, so if you press down extra-hard on the keys you can get special effects. But th ...
Read more

›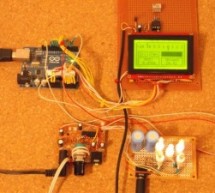 ow my Arduino can precisely measure audio input (VU meter),   and obviously, next thing that comes to mind right after measurements, is regulation or control. There are many different ways how to electronically adjust audio volume or level of AC signal.  I'll name a few: Specifically design IC, Digital potentiometers. Mechanical potentiometers, driven by servo / motors. Vacuum tubes amplifiers in "variable- ...
Read more

›