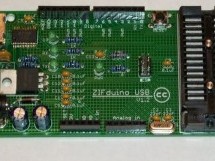 The ZIFduino, for all intents and purposes, is an Arduino with a ZIF socket. It's geared toward those that want to do prototyping on the platform, but then move the ATMega chip to a stand-alone environment. The pin layouts are exactly the same, so it should be compatible with most shields designed for the Arduino. The PDF of this instructable can be downloaded at bittyware.com/instructions/Assembling-the-ZI ...
Read more

›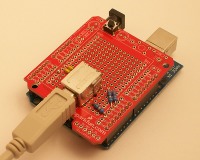 Communicating with a host computer can allow a simple Arduino-based system to gain access to a wide variety of devices and information. Most people link an Arduino to a host using serial communications across a USB connection with custom code running on the host to send information to the Arduino or receive it in return, but giving your Arduino the ability to pretend to be a keyboard or mouse opens up a who ...
Read more

›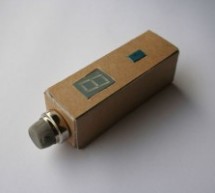 ArduSniffer This Instructable shows how to build a gas detector / indicator using an arduino. The finished product is USB powered and displays the amount of detected gas on a led display. In this design the reset button on the arduino is also working. This project will cost you between €25,- and €65,- depending on the quality of the parts you want to use, the links to order the parts are included in step on ...
Read more

›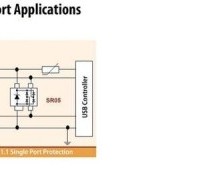 Product Description The ESD7004 transient voltage suppressor is designed to protect high speed data lines from ESD. Ultra-low capacitance and low ESD clamping voltage make this device an ideal solution for protecting voltage sensitive high speed data lines. The flow-through style package allows for easy PCB layout and matched trace lengths necessary to maintain consistent impedance between high speed differ ...
Read more

›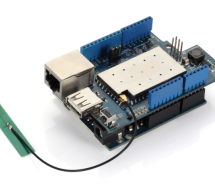 Web site: http://www.dragino.com/products/yunshield/item/86-yun-shield.html Project Summary: The model of this shield named Yun Shield, the feature of this shield is as its name. User can add this shield into Arduino (Leonardo, UNO, MEGA2560 etc) and "turn" the Arduino into device which has similiar features as Arduino Yun: support remote upgrade and use the Bridge library. With this shield, user can easy t ...
Read more

›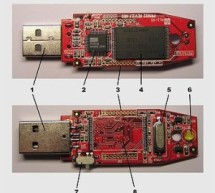 Description The nRFready ANT USB dongle is a production-ready, fully-qualified reference design for a compact ANT USB dongle based on the Nordic nRF24AP2-USB Connectivity IC. When used in conjunction with the comprehensive set of software tools available through the ANT Developer Zone, this reference design provides a quick route to developing Windows and Mac OS X applications for ANT products. Features Sin ...
Read more

›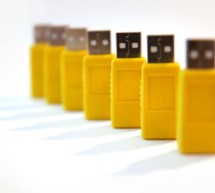 Charge and protect your devices while blocking data syncing and "juice jacking." For work, home, travel, everywhere! What is Umbrella? If you charge via USB – which all smartphones and tablets do – Umbrella will protect your data. When connected to any USB port, Umbrella allows power to flow to your device so it can charge, but physically disconnects the data connections – eliminating any possible data thef ...
Read more

›
This is a project in attempting to improve it predecessor "Freeform Arduino" by putting it in an enclosure and having it serve the similar purposes as "Palm Arduino Kit" and "Palm Arduino II" which I can carry it in my pocket and be available to use, and to connect to easy available power source specifically USB port. . I designed this "USB Freeform Arduino" with USB connector to be enclosed inside a 35mm f ...
Read more

›
As summer is coming, I bought a USB fan from HuaQiangBei, Shenzhen. However, when I focus myself on work(or game), I could hardly notice its existence. If I can teach it how to think and execute its duty without my order, that will be more practical and fun! So roll your sleeves and follow me to refit a temp-controlled fan! Step 1: The structure of USB fan is pretty simple. When you break it down(or even yo ...
Read more

›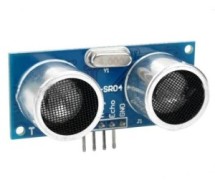 Arduino HC-SR04 The Arduino HC-SR04 is different from most of those commonly seen on the market, which have 4 pins compared to 3 pins. But the operation principle is the same, transmit signal, and depends on when the signal is received to estimate the distance. Arduino HC-SR04 not only inexpensive but also practical, use a sample AVR development boar –Arduino , with a LCD screen , you can make a easy ...
Read more

›